From that friendly lab assistant to those scary seniors, everyone has been telling you how things are going to change from the next semester onwards and how you'll have to make sacrifices and be different. But no one ever tells you what that change is going to be and what you have to do to keep up. We present to you, your very own rule book to battle the second year. Presenting,
"HOW TO BE SECOND YEARS: FOR DUMMIES"
#1 As it's about the second year, it's finally time to roll up your sleeves and get down to the main matter - your GPA. For the past two semesters, you might have let your marks slide, claiming that you'd make up for it in the later semesters. Second year is the best time to change that laidback attitude of yours.
Remember that, by the end of the day, it's not a Grade Point Average, but a Cumulative Grade Point Average. So every semester that you waste is another lost piece of the puzzle. And by the time you manage to actually get the hang of things, your past of poor GPAs would've already caught up with you. And as if it wasn't bad enough to go home to your parents with poor grades, going home with a bouquet of arrears would be your ticket to living on the streets in a cardboard box.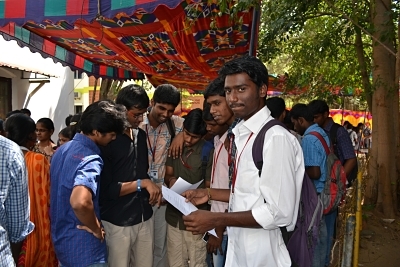 #2 It's common knowledge that in the first year, many of us weren't too keen on bearing the title of teacher's pet. Second year is the time to take the flattery to that "adhukummela" level. Cajoling, flattery, pretending that you are the most innocent creature on earth, will become skills that you have mastered so well that it would not be a stretch to include them in your resume. Being in the good books of teachers is a life-long benefit, because in the end, your recommendations (and marks) are going to be coming from them.
#3 In the words of one of the greatest seniors in this field, we now have what may be the most useful advice for all of you out there,
"Try to have at least 75% attendance so that you don't get debarredto clear your arrears because doing a semester once is boring enough and doing it twice will drive you INSANE. And the fact that you have to repeat the semester with your juniors is totally another level of mortification."You've heard it folks. That was Saravana Kumar, second year CSE, with his tales of the battlefield.
#4 Your second year is the time to identify your interests. Up till now, none of us were granted the freedom to invest time in hobbies because apparently, studying was the number one priority. But now, you have not only the time but the bountiful opportunities that our college offers to experiment with your interests and identify your strengths and weaknesses. It's time to find your niche in college
#5 And machi, Kurukshetra and Techofes is not just for "sight-seeing". We'd like to remind you, that during college culturals, apart from the food court and the amusements, you can actually find groups of people, going places, doing useful stuff. These "useful stuff" are called events, and it's high time that you considered going to a few. Rumour has it that, people are actually starting to look at your mental assets, not otherwise. But jokes aside, going for events actually does have some benefit. Authentic sources say that going for events, will equip you with a better rate of success for your campus interviews. And there's also that lucrative cash prize just dangling before you, and who can say no to that?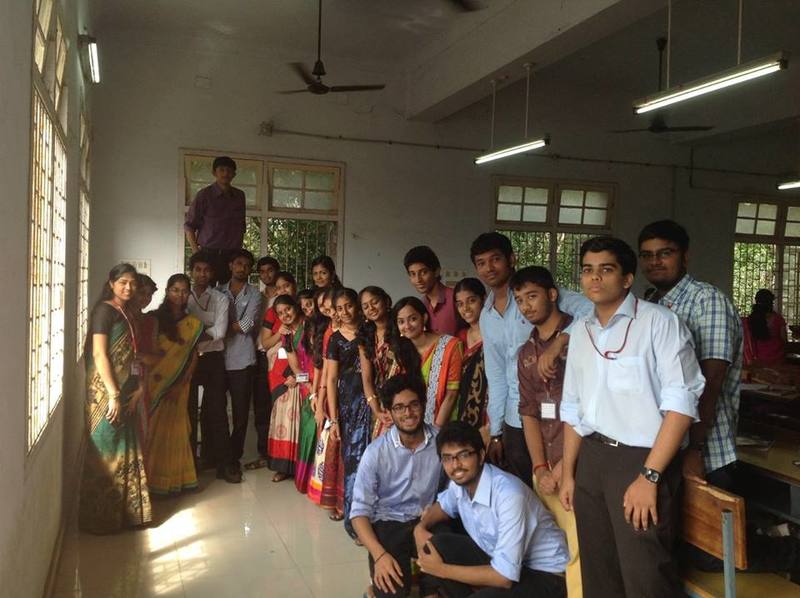 #6 So far, we've talked a lot about what you should be doing for yourselves, but the matter at hand is that, you're now a senior and you do have juniors.
"It's a lot of hard work from being the responsibility to being responsible." Says AshaaVigashini, Geoinformatics. More than being a fresh second year, you're an experienced and accomplished first year, and it's up to you to reassure those parents who are more anxious than their children and in the process, convince them to not have a nervous breakdown. It also falls upon you to make the first years feel at home and guarantee them that only in the first year they will feel homesick and stressed but it will soon become smooth sailing.
But no matter how serious, or how not-so-serious we've been, second year is the time to really have fun, and at the same time slowly start picking up your grades. Second year will be a whirlwind of events, and it's up to you to make the most of them.
DISCLAIMER:
The authors are two highly strung and sarcastic individuals. Any offense taken by the reader is not their responsibility. Reader discretion is advised!