The inauguration of Cul de SAP, the culturals of SAP was held on the 17th of March at the courtyard of the architecture department. Usually, culturals make use of banners to brighten up the place. But SAP decided to stand out from the crowd. They used artwork to fill up the area with creative pieces everywhere!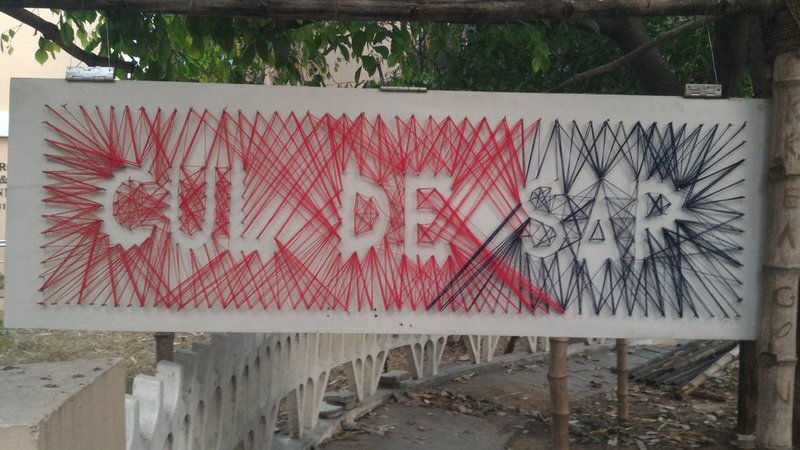 On the entrance, a threaded structure of 'Cul de SAP' and a dancer welcomed the spectators. Pillars decorated by letters, retro images of cine stars, bulbs hung in a threaded nest added to the charm of the place. The stage had an auto-rickshaw model to expose the feel of riding around Chennai. Every decoration had been hand-made by the students from the scratch!
The chief guest of the inauguration was Ninaithale Inikkum star, Shakthi Vasudevan. The Dean of SAP, Monsingh Devaraj delivered a welcome address by stating that the students had been working hard for this and it was a much-needed break for them.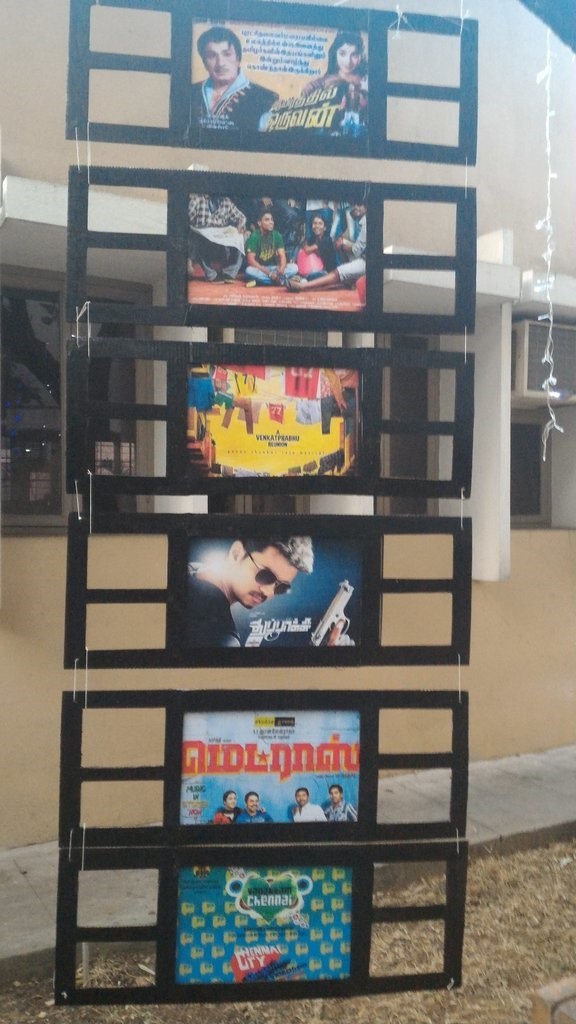 Shakthi felt the energy among the crowd when he stated, "Vanakkam, the future buildings of Chennai." He added that he had interests in architecture but later dropped that idea due to 'sciencophobia'. He said that he later felt warm, witnessing the struggles of his sister studying in SAP. He ended his talk by advising that students should follow their passion irrespective of success and failure.

Students of SAP, entertained the crowd by showcasing a variety of talents including dancing, singing and mime acts, which were absolutely hilarious. While the whole event was thoroughly entertaining, most buzz was on the creative decorations. 'Saprabatham' ended the inaugration night on a musical note.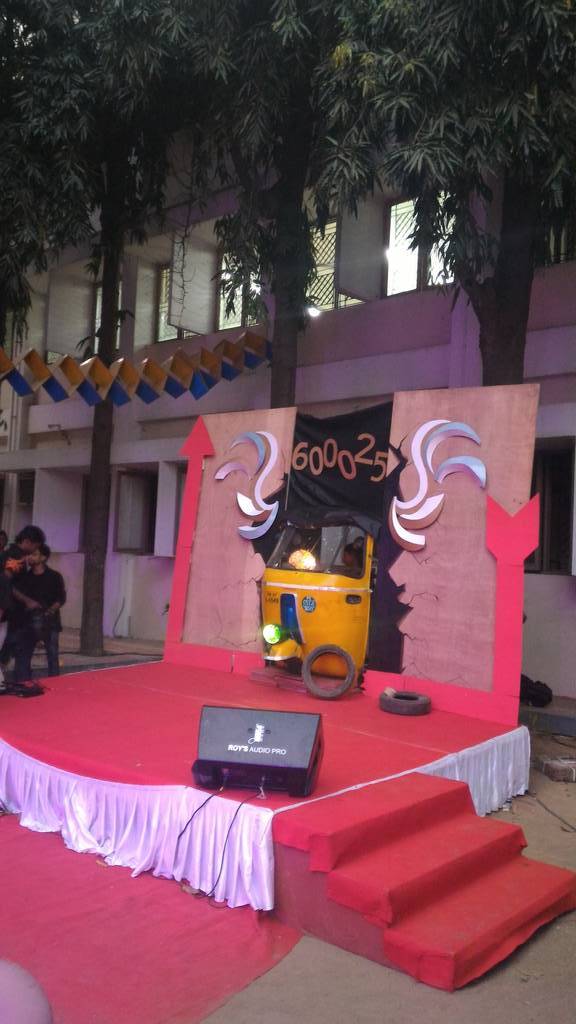 Then there were 2 days of cultural extravaganza with an array of events and workshops. The events included design competitons, product design and other more casual events for students, teachers and non-teaching staff. The workshops included caricature drawing and film making. 'Theatron' helped participants stage a hilarious play on the final night.
Each of the nights of cul de sap culminated with different performances like music, dance (performance by Splines) and variety show.