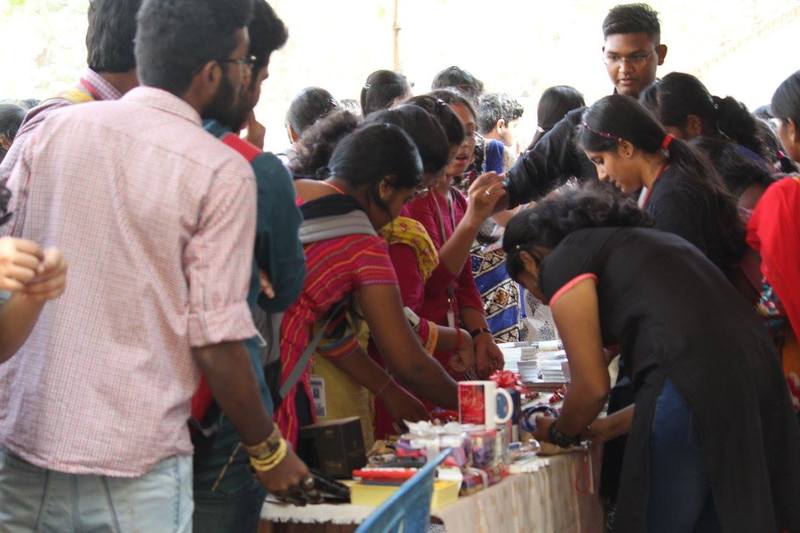 Bazaar, the name that reverberates so well around the world due to the basic notion of everything available in a bazaar is relevant to an avid shopper and is pocket friendly.
The name, first heard at Anna University in the previous year - AU Bazaar, followed up on its second edition and we decided maybe we could live up to the expectations. We were split in two teams to have a healthy competitive spirit to drive us until the bazaar. There were many ideas which popped up initially which would be of interest to our students, but then we had to look forward for feasible ones which will make sure it interests students as well lets them buy it. After a month long session, followed by exams and the unfortunate floods, we got back to our business (actual business), and started networking all the requirements. Each one of us took up a task of accomplishing certain things in the stall say, books, notebooks, fashion accessories, games, electronics etc. It was one of those times when everyone was brimming with ideas which looked so promising on paper but didn't work out when tried. That didn't deter us from finding the ones that worked. The carefully knitted customized products, tiring travel to Moore Market, strong negotiations at Ritchie Street, coping with MyCopie, making the quilings, knocking hostel doors, and summarizing it all in time to time meets with the team took place on the days before the event. Things we had to offer had always room for humour and element of surprise that kept us going through the preps. With the Bazaar day closing, we had to rush up and that's where our team mentors came in to give that extra boost and take us forward.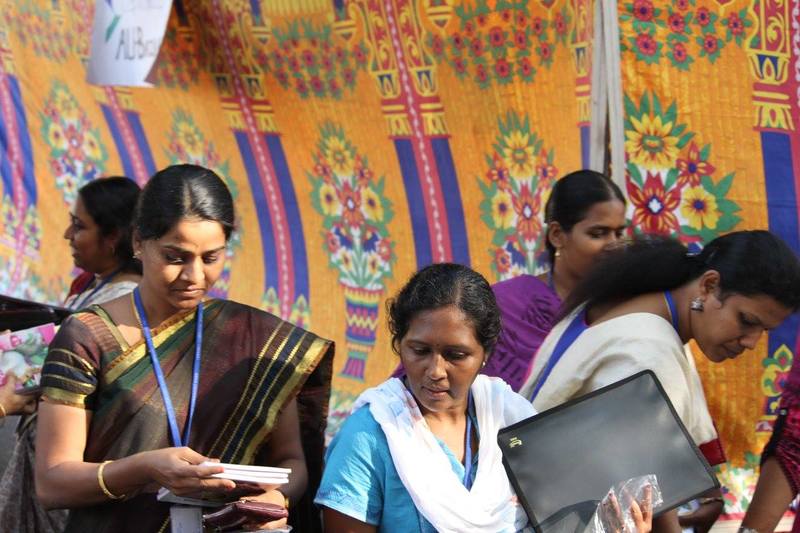 On the day of the bazaar, both teams assembled just in time for the shamiana to be put up. Tension was building up as for most of us it was a first time involvement in such an event. Customers started coming in before we could finish setting up the stalls and suddenly so many tasks seem to come up in the last minute. But eventually, things started to fall in place as classes began. We saw a variety of customers, ranging from very sweet and patient to aggressive ones, but with all the lessons on customer care from our mentors we managed to handle it with care. It was indeed a good practical learning experience. The crowd of shoppers was at its peak during lunch break. If you ask what the best thing was, we would say the on-spot marketing. We conscientiously enjoyed shouting out to market the products on sale and cheering up our enthusiastic customers who gave our games a shot. Towards the end of the bazaar, all team members were in the stage of exhaustion. A photo session followed after winding up all unsold items and closing accounts for the day.
The bazaar ensued a feeling of closeness to all members. We savoured the background of being an entrepreneur. We mastered the act of team spirit and familiarized ourselves with management skills. Hopefully, AU Bazaar version 3.0 will come back bigger and better.