This morning, students walking into the college campus and heading to class knew something was odd. Although most had trouble putting a finger on it, for others it was down right obvious. The semester of symposiums was coming to an end and that meant the welcoming committee of traditionally dressed guys and girls was conspicuously absent. The frenzy of symposiums and events, saris, dhotis and photo shoots are over for the year. "That's what was missing!", exclaimed a second year student,"The main gate felt rather empty too, else it's always overflowing with banners!"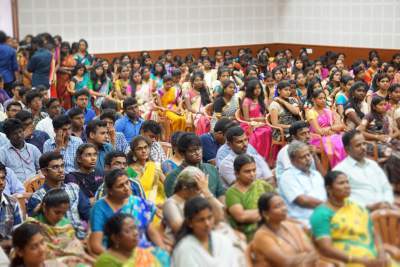 "Over the past 2 months, I haven't attended first hour at all!", confesses a final year mech student. "It's the green bench for me...Lots to see. " he winks. While some are nostalgic about these past few weeks, others, not so much. "Those guys!, strutting around with their expensive DSLR cameras, I'm sick of liking new 'dp's. And I'm sick of pic credits and everything else!", another boy vents. He clearly has some issues to work out. Our last interviewee had something more positive to say, "I'll miss it. And I wish someone would tell the guys how they all look so much smarter than they are, when in formals or atleast neatly dressed. It'll work wonders instead of complaining all the time..." she muses. Whether or not that is true, it is however true that we are at the end of all department symposiums and it's time to buckle down and focus on the next big thing. Thats right. The IPL.

Not Actually News: Campus Satire Column consisting of 100% absurd and UNTRUE ramblings of a certain individual who doesn't like reading the paper.