​​​​
Pre-Placement Initiatives:
Placement season is a nerve-racking period for final and pre-final year students alike. Every student will be inclined towards landing into a good job in a reputed company or being offered summer internship/industrial training. Prof. T. Thyagarajan, Director, Centre for University Industry Collaboration (CUIC), Anna University said that the CUIC kick starts the placement process by sending a circular to all the departments during March to collect details of Placement Representatives (PR) for the forthcoming year. A meeting will be held with all the PRs to discuss and finalize the placement policy. He also said that, in the month of July, CUIC distributes a 'Ready Reckoner' Booklet (http://placement.annauniv.edu/booklet.php) to the students which has details that a student needs to know about the placements. It includes: Instructions for Online Registration, Tips for facing the interviews, Frequently asked questions, Expectations of HR, List of useful websites to help build up the employability skills. It also contains the contact details of PRs of all UG and PG courses. Subsequently, a Placement Readiness Programme will be held for all the final year UG and PG students followed by a Mock Online Test before the end of July.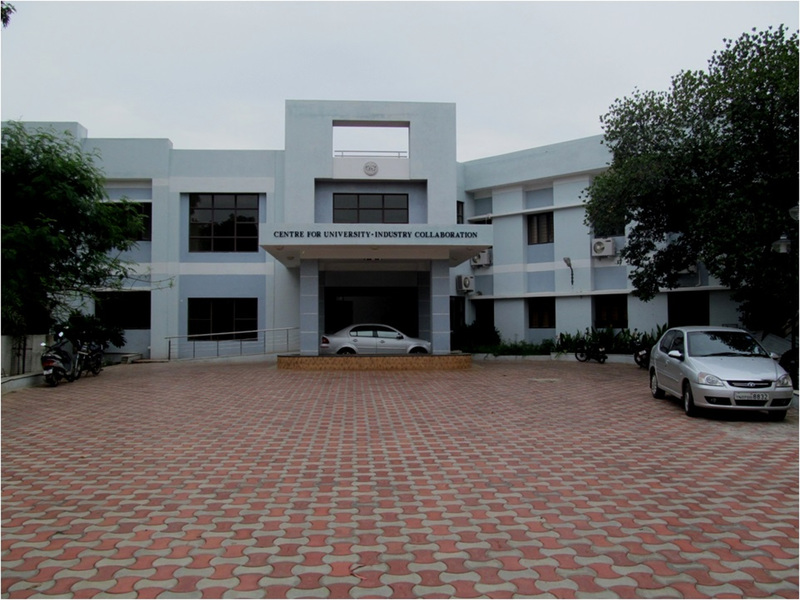 Placement Process:
Anxiety becomes intensified as August approaches as all the on-campus Internship and Placements start from the first week of August. The requisites that appease the recruiters are put in a short and crisp manner by CUIC as FACTS. FACTS is an abbreviation for clearing all papers in the First attempt, having the right Attitude, a good CGPA, positive Thinking and Skill set (niche skills and soft skills). The placement process follows a chronological order that starts with short listing students based on the eligibility criteria stipulate by the companies followed by a pre-placement talk, written or online test, group discussion and technical interview. Based on the performance students will get shortlisted for an interview with the HR of the company which is the final lap before getting selected.
Placement: Changing Landscape
In recent times, there is a remarkable change in the on-campus hiring scenario. Dr T. Kalaiselvan, Additional Director, CUIC said that the Companies prefer students based on the skills evident from their participation in the competitions (Hackathon by Titan, Mobile App Garage by Daimler, Codevita and EngiNX by TCS, CIO Challenge by Cognizant, Innovation Jockey by Accenture and Great mind challenge by IBM etc. The companies also focus on niche skills than the generic skills. Students have to adopt themselves to this changing scenario to be successful in the on-campus internship/placement drives.
List of prominent companies visiting for Placement / Interns:
A
ABB Global
Accolite
Adobe
Advanced Clothing
Afcons Infrastructures
Aigilx Health
Airbots Technologies
Akamai
Akira Consultancy
Altair
Amazon
Apollo Tyres
Arcesium India
Ashok Leyland
Aspire Systems
Atkins
B
BASF India
Bharat Electronics
Bharti Airtel
BRIDGEi2i
C
Caterpillar
CavinKare
Chain-Sys India
Checktronix India
Chemfab Alkalis
Chennai Micro Print
Chronus
Citicorp Services
CMS Printing
Cognizant
Cognizant (Electronic Media)
Computer Age Management
Coromandel International
CPF India
Cypress
D
Danieli India
Decathlon
Decathlon Sports
Dell
Delphi – TVS
Directi
Dutch Blue Fashions
E
Easy Solutions
Ecotech Software
Endurance
Ericsson
Expertus
F
FIAT India
Forech India
FreshDesk
G
Genesys
Gigamon
GMMCO Limited
Goldman Sachs
H
H & R Johnson
HCL Technologies
HDFC
Headrun Technologies
Hindware
Hyundai
I
iNautix Technologies
Indian Synthetic Rubber
IndusInd Bank
Infinium
InfoCepts Technologies
Infosys
Infosys - Specialist Programmer
InfoTrellis
Ingersoll Rand Technologies
Intellect Design
iNurture Education
ITC Ltd-Paperboard
IVTL Infoview
J
Jay Jay Mills
Jegan Research Associates
Juniper
K
Kanodia Technoplast
Kodak Mahindra
L
L&T
L&T ECC
L&T Infotech
L&T Infrastructure
LatentView
Lennox India
Loyal Textile
M
Magna Automotive
MBIT Wireless
Microchip Technology
Microsoft
Monotech Systems
Murugappa Group
Mytec Process
N
Nationstar
Next Education
NMS Works
Nokia (Alcatel-Lucent)
NPCI (The Capital)
O
Open-Silicon Research
P
R
Raychem RPG
RBS
Reliance
Renault Nissan
RR Donnelley
S
Saggezza
Saint Gobain
Samsung
Sap Labs
SEPR India
Sesa Goa
Severn Glocon India
Siemens Industry Software
Siemens Technology
Softeon
Sonata Software
Sony India
SRF Limited
Steel Strips Wheels
Sundaram Clayton
Sundaram Industries
Sysbiz Technologies
Systhink Technologies
T
Tantiv4 Technologies
TCS
TCS (GIS)
TCS (MBA)
Technicolor
Temenos
Thermax
Thorogood
Titan Company
Tolaram Group
Trimble
Turbo Energy
TVS Tyres
U
V
VA Tech Wabag
Valued Epistemics
Vassar Labs
Vedanta Limited
Verizon
VISA
Visteon
Vmarsh Textile
Volante
Voltas
W
WAN-IFRA South Asia
Whirlpool
Wipro
X
Xome
Z
Zifo Technologies
Zoho
ZoomRx