Tell us a bit about yourself.
Hello, I am Priyanka Kalpattu Vasudevan (Priyanka KV). I did my B.E in Materials Science and Engineering at CEG (graduated in 2016) and am currently pursuing an M.S in Industrial Engineering.
I have always been fascinated by supply chain optimization (SCO). So, I want to become a supply chain analyst and optimize/redesign the supply chain network of retail and e-commerce giants like Walmart/Amazon.
What influenced you to switch from Material Science and Engineering to Industrial Engineering? Also, how has this change impacted you?
I decided to opt for a baccalaureate degree in Materials Science and Engineering to learn about energy devices and materials, as I thought innovation in materials could revolutionize the world we live in. During my undergraduate degree, I became proficient with the fundamentals of materials and took up projects and internships to improve my knowledge.
The defining moment in my life was when I realized the bigger picture. However new and innovative the materials for renewable energy production and utility are, and however well appreciated they are by the scientific community, there are limitations when putting them into practical use. Also, we need better systems to reduce the hazardous effects of pollution. Such limitations and needs are the bigger problems. To cite one such problem: the consumption of resources; and how to minimize waste in a system, in a way redesign the energy production process and improve efficiency so that the system can operate at its full potential and can produce more with the limited resources available. Another serious concern is pollutant emission. Instead of investing in treatment plants to address the problems of pollution and waste after they have been produced, investing in ways to prevent pollution will be more fruitful because if such ways exist, money spent on controlling pollution will decrease. The means to overcome these problems is to acquire and apply knowledge of various problem-solving techniques and thereby come up with an optimum and effective solution - Master of Science in Industrial Engineering is my means of doing so.
How did you go about preparing for GRE, TOEFL, IELTS and other examinations?
Get an early start. The notion that you need to memorize 3000+ words to crack the GRE (Graduate Record Examination) is a myth. The GRE tests your analytical ability. I would suggest attempting 6 to 7 mock tests before the actual one to get comfortable with the pattern.
TOEFL (Test of English as a Foreign Language) has 4 sections: Reading, Listening, Speaking and Writing. But all it does is test basic English proficiency. Take a few mock exams, know where you need to improve and work on it accordingly! For the speaking section, reading the newspaper aloud helps!
When is the right time to take the GRE, TOEFL tests?
The right time to take up these exams will be in the month of July/August at the beginning of your third year. You will have the whole summer to prepare. Coursework in the 5th semester will have just begun and will be light, and even if you want to go for a second attempt, you'll have ample time.
How do you build and diversify your profile value and your resume?
Every university admission council has 3 teams. Each team monitors the following:
Team 1: GRE, TOEFL scores and CGPA
Team 2: SOP, Letters of Recommendation, Projects/Publications, Internships
Team 3: Extra-curricular and other co-curricular activities
You can imagine these three teams to be three different filters. Permeate filter 1 to go to subsequent filters.
Work on each of the above-mentioned terms/phrases to improve your resume.
What are the factors involved in selecting a field of study and shortlisting colleges?
Goal/Passion, future pay and scope for growth were the three factors that influenced me to pursue Industrial Engineering.
Narrowing down universities depends on your resume. Get a broad sense of where you'd stand among your peers. Choose at least 6 universities to apply. Divide them into dream, reach and safe.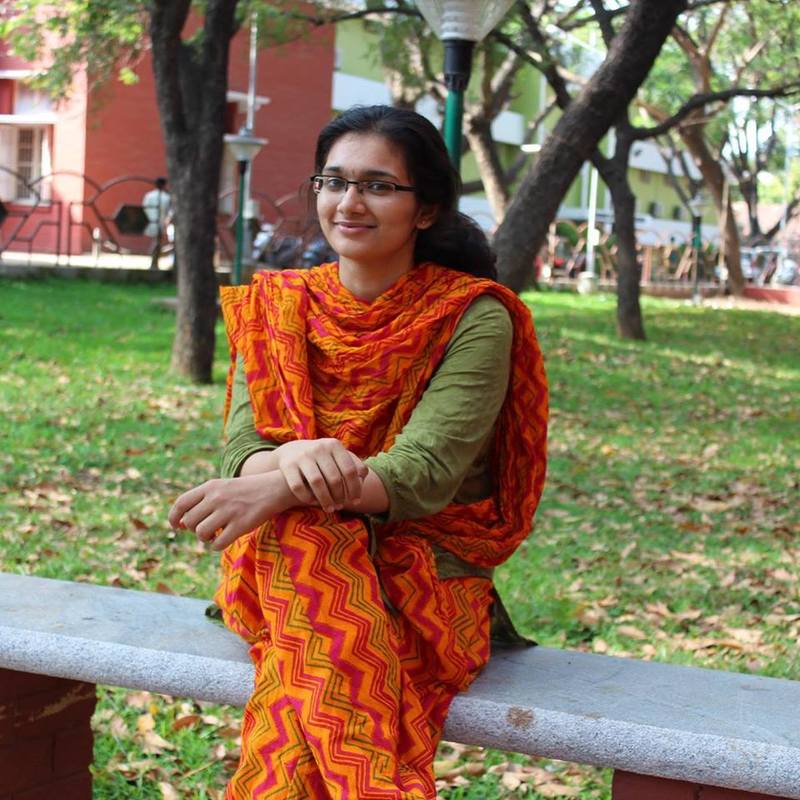 What are your views on research vs corporate internships?
It depends on what you want to do in your Master's. If you are planning to do MS in Materials Science and Engineering, research internships are a better choice. I cannot comment about other branches of study as my knowledge of those is limited. In general, what you learn from your projects - be it in a research internship or corporate internship is more important.
How different is the culture and study environment abroad compared to that of our university?
The labs are open 24X7 and all you need to do is swipe in your ID card and you can access them whenever you need. Initially, I had a habit of accumulating my work and finishing it up over the weekend. But that usually doesn't work. In fact, it will be better if you get a head start and read the material assigned for the next lecture before attending it.
The exams week is the most happening week of the semester. Georgia Tech is like a party town. The library is flooded with undergraduates and Master's students. Every one gets free food, coffee/hot chocolate and fortune cookies, sleeping bags (in the event of overnight study) and shuttle services to various parts of the campus. Open books exams are more common than closed book exams. Cheat sheets are permitted too!
Which is better - working for 1-2 years after graduation and then pursuing M.S. studies or directly going for M.S. after graduation?
Work experience gives you an edge over others when you are trying to find internships/full time in the US. For certain fields like Industrial/Civil Engineering, it will help you relate better with what is taught in class. Also, working for 1-2 years will help you realize what interests you.

10. How do you gain an edge over other applicants and stand out?
An out-of-the box Statement of Purpose (SOP) will help you gain an edge over other applicants with similar profiles.
11. Do you have any advice for current CEG students regarding placements?
Some of us have the habit of studying only the notes given in class. I was one among those 'some'! But always read the textbook(s) - you will acquire more knowledge which in turn will help you in the long run. Try and cultivate the habit of preparing well before the exam. Let your junior and senior year projects be outstanding. Attend all classes. Having minimum attendance shouldn't stop you from attending classes. Participate in extra-curricular and co-curricular activities because public speaking and leadership skills cannot be taught in class. Focus on maintaining a good CGPA a good rapport with all your Professors. Network with your peers and work on improving your skillset.
12. What was your most memorable experience in Georgia Tech/CEG?
The orientation session from my first day at CEG was truly memorable.
13. Any other thoughts/advice for juniors?
Wherever you go and whichever company/field you pursue, there'll at least be 1 CEGian at a senior position. We CEGians are born to achieve. Remember that. It's now our turn to make CEG proud. Let us carry this legacy forward. Good luck!