The evening of 26th October witnessed a program on basic communication skills and personality development conducted by Mr. Swamynathan, an alumnus of '85 batch of the university.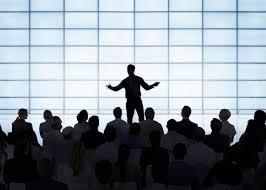 This talk held at the Ada Lovelace hall (IST Department) began with the speaker's definition of personality. He emphasized that it was an important factor in a person's life which determines not only their professional success but also their character. He also stated that one's personality is defined by their behaviour, thoughts and feelings. These aspects start developing during childhood and are strengthened and moulded as the person grows and matures.
"Communication and personality go hand in hand. This is why personality development plays a vital role in a person's ability to succeed in whatever career he chooses to take", said the speaker.
One of the key facets of a person's development, as highlighted by Mr.Swamynathan, is speech. Some people are gifted with verbal communication skills while others are simply too shy and unsure of their abilities to even make an effort. Since personality also entails knowing how to relate with others, communicating effectively is crucial. Mr Swamynathan advised the students that it is never too late to change.
No matter how young or old you are, you can still do something to achieve a better, more desirable personality. It is this which distinguishes one from other individuals and inspires people to follow him as a leader. Personality development helps an individual to live with a positive attitude towards life and reduces stress.
Finally, he advised the students to be confident about being able to improve their personalities, and to believe that they are capable of verbally expressing themselves. On this optimistic note, he ended his address, bringing an instructive and informative evening to an end.