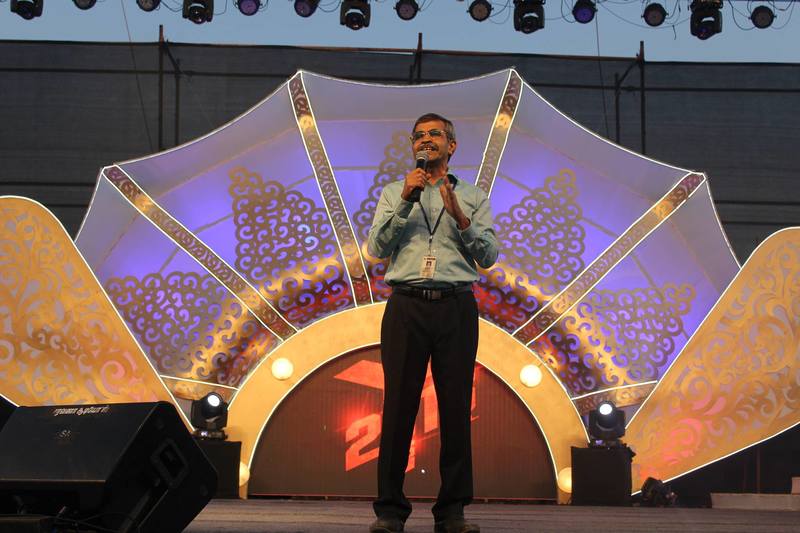 The 69th edition of Techofes, South India's largest cultural fest commenced with a bang on 3rd March, 2016. The inauguration ceremony was held at 6:15 p.m at the Main Gallery amidst the enthusiastic crowd and the warm sunset adding a sparkle to the glistening stage. The grandiose dias, the glamorous lights and the energetic beats marked the start of Techofes. The inauguration began in the presence of our very own Dean CEG, Dr. P. Narayanaswamy, Student Advisers CEG Dr. Swamynathan and Dr. Pradeep Kumar, Dr. Hariharan, Dr. TV Gopal, AACEG President Mr. Karunakaran and other delegates and the ever-jubilant students of CEG in particular and Anna University as a whole.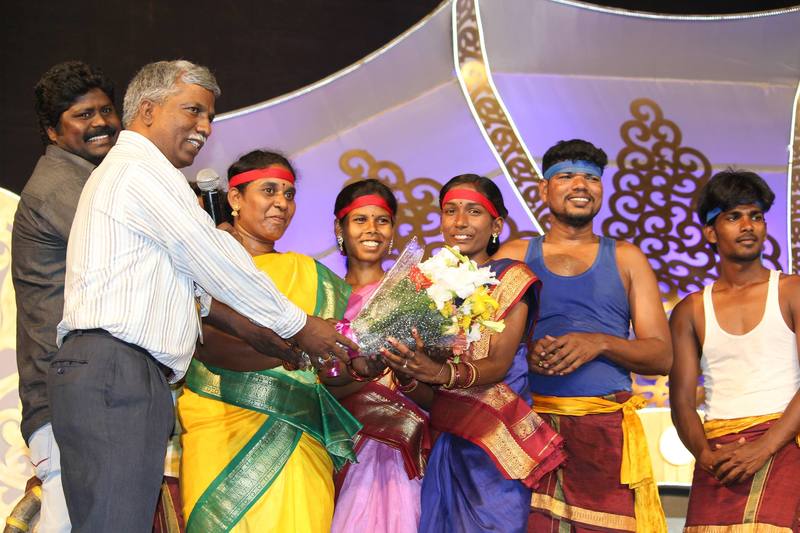 The Dean addresed the gathering, assuring four days of extravaganza and encouraged everyone to showcase their talents with elan. Following his cheerful words, the stage was occupied by "Uravugal", a traditional group known for their folk performances that honoured and promoted the native Tamil music and dance forms. With a beautiful rendition of a folk song, they stunned the masses with their energetic acts that included Thapattam, Oyilattam and finally Karagattam. Popularly known as "Naatupura Kalaigal", these dance forms added a new flavour to Techofes. They put on an amazing show. The celebration wrapped up at 7:30 p.m with Dr. Swamynathan appreciating the team and insisted students to learn more about Tamil culture and enjoy the raw essence of it, followed by screening of the movie "Sethupathy".
Overall, T69 started on a nice note with a tribute to the fading Tamil art forms, promising everyone a unique fete!
Photography: Hari Haran and Shashank Neralla