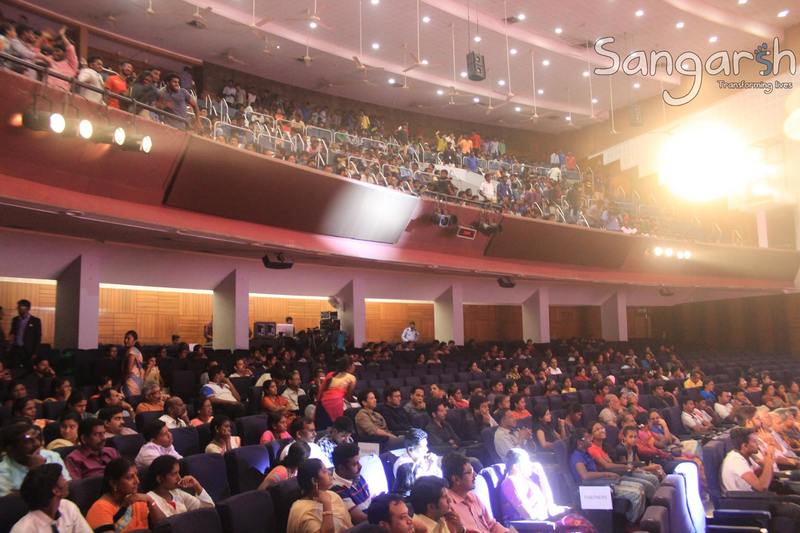 There is a pleasant divinity in Sangarsh that creates a warm aura inviting the audience to partake in a humbly exposed musical experience. The archetypal concert hall of the city, the Music Academy, Alwarpet, year after year at around this time has been witnessing the months-long endeavour of the members of Rotaract Club of CEG, taking its full shape when the mission of the event gets accomplished.
Sangarsh, which has always been organized for a different cause each year, in its 14th edition, supported the young victims of Pediatric Acute Leukemia.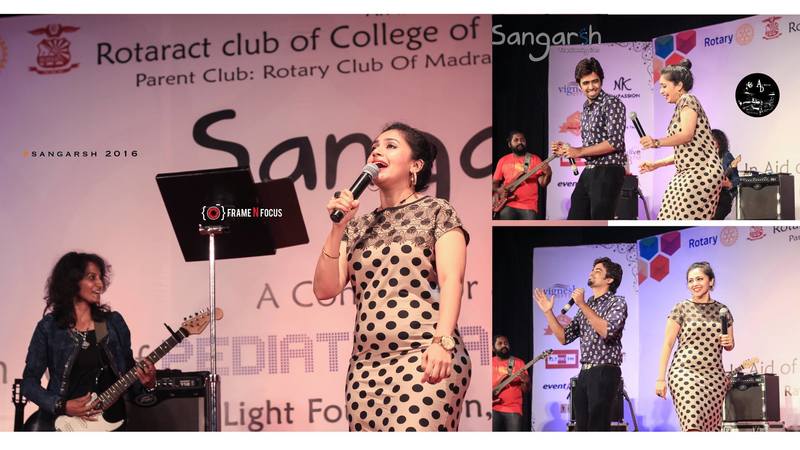 The concert was made exuberant by the young and dynamic singers like Manasi, Malavika, Jithin Raj, Kaushik and Music Director Nivas.K.Prasanna. The event became livelier, when the host, VJ Rio of Sun Music fame entered the stage. Being one among the many fund-raisers in the city, this concert has a special place in the hearts of Chennaiites, because as a whole it is organized solely by college students right from the selection of the project to the stage arrangement of the concert hall. The concert witnessed a wide range of audience, like college students, music lovers, elders or even people who stopped by on their way back home. The funds raised through the concert was given to the Ray of Light Foundation, Nungambakkam - which takes care of the children below 18 years of age, affected with PAL.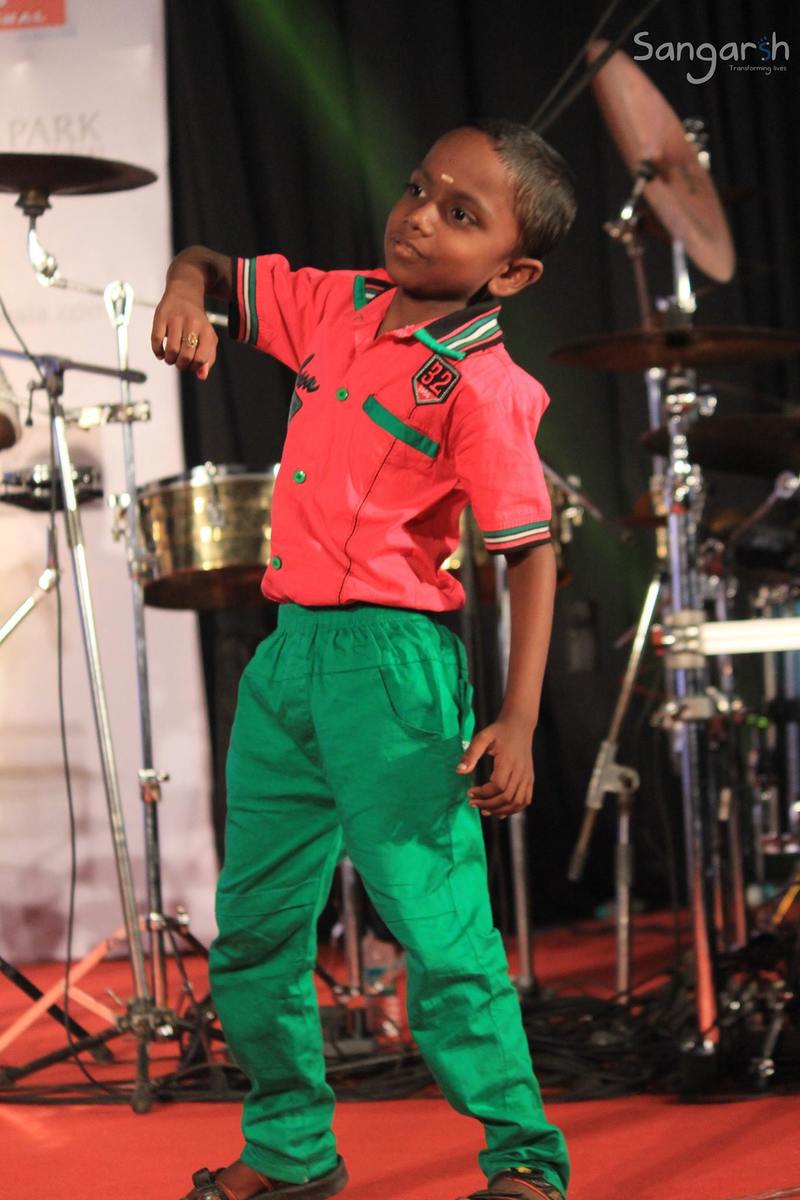 The performance of AD & the Band during the event featured a decent number of friendship songs towards the end maintaining a beautiful rhythm with the audience which was evidenced when a kid got on stage and danced his heart out! These songs struck a chord with the final year students of CEG who will be graduating shortly and their juniors.
Apart from the pop stars, the event was attended by our beloved Dr. M. Sekar. Some of the celebrities who supported Sangarsh'16 included Actor Sakthi and Actor/Director Lakshmi Ramakrishnan. During the citation, the show stopping moment of the concert, the children from the Ray of Light Foundation shared their own story which moved the audience to tears, in the presence of one of the constant supporters of Sangarsh, Mr.Rajendran, Proprietor, Vignesh Offset. The concert closed curtains when all the Rotaractors clubbed together for a groupie.