When I was a kid, the word 'Arrear' was synonymous to terror. Basically it was derived from those movies involving youth comedy and the way family members spoke of seniors in our bloodline getting arrears in the past and how disgraceful an act that was. When I joined the college, my mom said to me, "Don't even think about getting an arrear. It is a loss of face for us. You wouldn't be allowed to step inside the house". Let me set some things straight before I continue. I've collected and cleared a lot of arrears while wading through college life. Arrears are not a good thing and I'm not encouraging it, that being said, it's never really a bad thing either. It's all about perspective. So I'm going to talk about the more optimistic side of it all.

1. Arrears give you mental strength. You get branded by a set of people as a loser very early in your college life. Coming out of this image and establishing yourself requires character.
2. Arrears test your stamina and patience. Running around from department notice board, to ACOE, to teachers, to bank, back to ACOE in one day takes up a lot of energy and time.
3. Arrears let you explore college. Some arrear exams take place in Anna Gem Science Park School. Ask your nine point neighbour how to reach that place from inside our campus. He wouldn't know. While you're at it, ask if he knows where ACOE is. He wouldn't know that either. That's your best chance to bury him right there.
4. Arrears give you a swag attitude that you've never had before. Girls think you're the bold bad guy. Guys think you're cool. At least most of them do. Except at home though. At home you walk with your tail between your legs.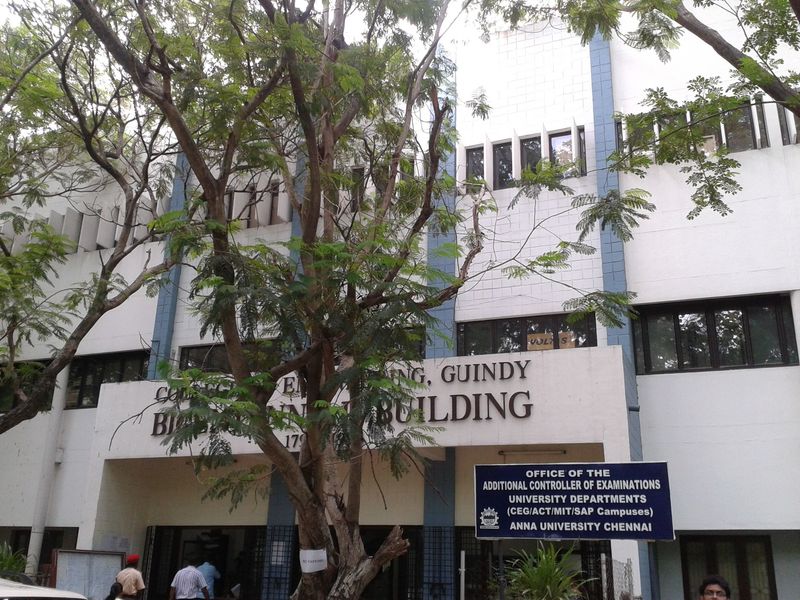 5. Arrears make you watchful. Normally when the results come, fee payment dates are out, or when deadlines are nearby, someone lets you know. The whole college is part of it. But not for arrears. You get to know about the fee payment date only a day before the last date. And I've known people who have missed their arrear schedule because they didn't even know about it.
6. Arrears give you opportunities to test movie dialogues in real life. Stuff like, "Why do we fall, Bruce? So that we learn to pick ourselves up". Now, how often does a Batman movie dialogue apply in real life? Please tell me that is not cool.
7. Arrears let you take up a vendetta against the teachers. But you wouldn't stop there. You would feed wrong ideas about him/her to your juniors, and fellow classmates as well, and not forget the person for the rest of your life. Unless you haven't noticed by now, it is a good thing. Which ex-student these days remembers teachers many years after passing out? But trust me, arrear students will.
8. Arrears shape up a person's character, attitude, and prepares one for the real world ahead. This is a warm up which you are privileged to get. Facing failures is an asset that you gain out of getting arrears. It prepares you for pressurized work situations. You're one up, compared to those clean slate classmates you share the benches with.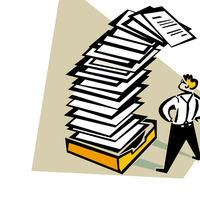 One does not simply write about arrears without mentioning their arrear friends. You see, for all other things in life there's support from family, acquaintances etc. But the only kind of support that helps you with arrears, is fellow friends with arrears. From reminding you to pay the arrear fees to studying for the arrear together, the connection is soul cleansing. Well exaggerations apart, you make some 'BFF' level friends in the process of clearing an arrear. From dealing with guilt to facing the family, arrear students go through a whole range of emotions. But all this is done not in vain, since the lessons you learn from getting an arrear is much bigger than getting an A or B grade.
So when the day comes when results come along with which a few arrears also come, you'll get a sinking feeling in the bottom of your stomach much like the after effects of eating pani puri at a local joint. But don't lose sleep. For there'll also come a day in the future when you tell your grandson, "Kid, I've had arrears in my college days, and look at me, I've had a good life". As to those people who have escaped college without having arrears at all, I have only one thing to say: you'll regret it sometime later in your life.
A wise man once said,
Arrear is the only relationship that lasts for four years in college
I'm sure you can't help but agree to it.
The author is a proud arrear-ite who wishes to pass on the wisdom gained over four years in college, to those in need.
PS: Thanks to my friend Monisha Prakash in helping me with the content