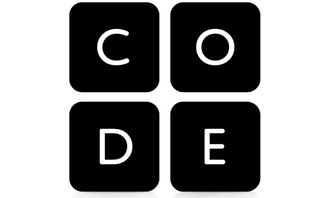 Ramya, a final year student from ECE shares her experience of clearing the interview process held by the company- ZOHO. The interview process was conducted over a period of 2 days (14.9.14 and 17.9.14). This was open to students from all the departments, but the test held was different for different departments. For the students from ECE, EEE and EI it was a microprocessor coding round. All the other departments had a written test which comprised of questions from C and C++.
" The company, few days before the interview process, sent the microprocessor simulator zip file through mail to all of us who were eligible so that we could practice it beforehand and get familiar with the coding. This was really helpful on the D-day", says Ramya.
On 14th, all the ECE,EEE and EI students assembled in front of the computer science department to take up the challenge. The test began at 9.30 a.m., and everybody was given a question paper set consisting of 2 questions initially. No one knew how many questions they had to attempt.
After having completed one set of questions, students were given new question sets. This went on throughout the day. It seemed to be more of a test of one's patience and perseverance than anything else.
"I was able to code 4 programs and show the output to invigilators. It took me nearly two and half hours from 10:00 to 1:00" says Ramya. The tactics that one must follow to clear the first level is to learn to find solutions for programs by using a limited number of registers and code efficiently. Depending on the number of programs completed and its efficiency, nearly 50 students were shortlisted for the next round which was an advanced coding round which was to be held at the MIT campus on the 17th.
The shortlisted students assembled at MIT for a presentation about the company. After this they were again given questions on coding and were asked to code as much as they can. This went on from 10:00 am to 12:00 pm and after that the students were asked to take a lunch break after which they were asked to resume with what they were doing. After an hour their outputs were evaluated after which the results were announced.
The selected candidates were called in for the first round of the technical interview, after which some were filtered and a second technical interview was held. In these technical interviews the candidates were questioned on the basics of C, C++, data structures and Operating Systems. Students who were successful here attended the HR interview where they were asked to find solutions for puzzles and their analytical skills and logical thinking was tested.
Unlike other companies, ZOHO offers 2 salary packages one which is 4.5 LPA and the other 6.5 LPA: depending upon one's performance in the interviews. Though the process may seem tiring, Zoho has its own positive features, it is a very good place for a fresher to work at and also a great place for anyone to kick-start their careers.