Let's admit it, there is always a pride in your voice when you tell someone that you know photoshop.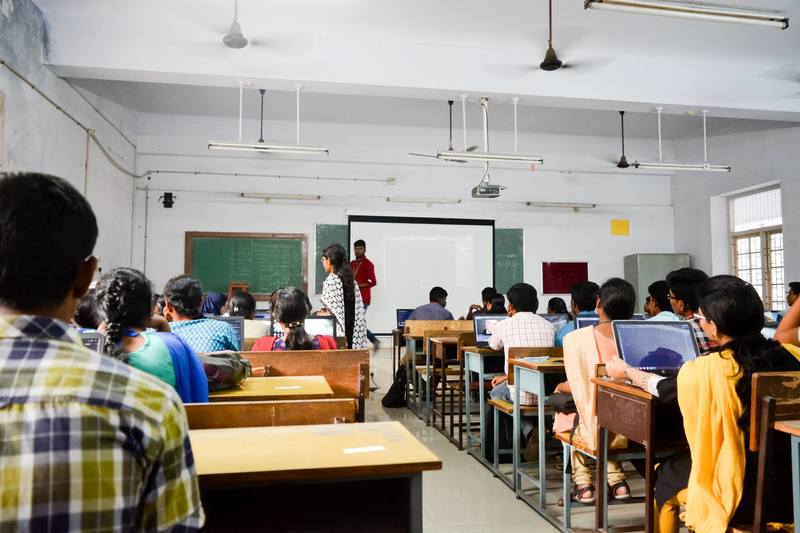 Your reputation just skyrockets and you get treated with a lot more respect than before the revelation. The reason behind this surprising change in demeanour is simple: not many people can say that they know it.
"Honestly, it's not that hard!" claims Giritharan, 3rd year CSE, one of the organisers of the two day free photoshop workshop conducted by the Leo Club of CEG. The room inside is packed with second and third years, their faces pinched in concentration before laptop screens.
"They are just introductory classes," he proceeds further gesturing to Dhanush, 3rd year CSE who is explaining the tool box by means of a projector. "There are a few people in the Leo Club who know the basics of photoshop, and we decided to extend the courtesy to the juniors as well."
This beginner workshop includes lessons in layers, blending methods, masking, and illustrations. So, why has photoshop become an essential skill these days?
"A lot of students don't know they have a strong visual streak and are talented enough to make a career out of design. Photoshop is a great place to start before jumping to illustrator or any other animation softwares," he answers, "and hey, it looks attractive on your resume as well!"

He also adds that the Leo Club of CEG wouldn't mind giving extra help to interested students. The Club is also hosting a two day workshop on Web Design on 18 and 19 of January, 2016. The Guindy Times team takes this opportunity to congratulate the organisers and volunteers behind this excellent initiative.