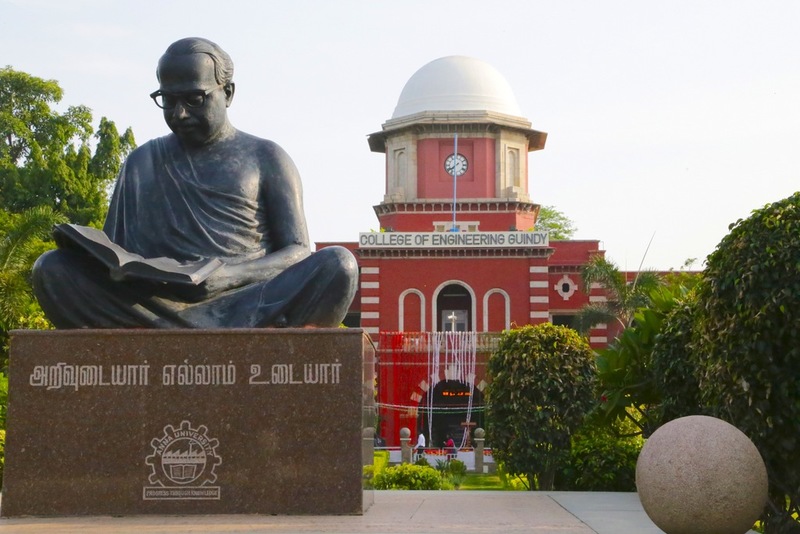 After spending the last two years under continuous scrutiny, cracking all possible critical questions in the board exams, scoring very high marks,cutoffs, getting the crème de la crème tag, you have finally landed at the dream campus of TNEA aspirants.
Welcome to Anna university, 2014-2018 batch!
Diverse minds, intimidating peers, boring labs, not-so-tasty mess food, cheap canteen food, freshers' day, club orientation, self development programme enrollment and you guys are settled in the campus at last!
What is your ultimate expectation from the campus? Placements? Higher studies? Research fellowships? Well, CGPA is your trade item everywhere. More than a trade item, its the key to unlock your dreams.
Our campus CGPA arithmetic works as follows:
Assessment marks -> Internals
Internals + End semester marks -> GPA
Summation of GPA -> CGPA.
Facebook is a free drug. Be a teetotaller during assessments. Your friend in the opposite gender certainly won't catch a new time killer within a week. You have the chance of being judged by the people relative to your GPA. Trust me, You might even find more people around you depending on how good you are at academics. Just like free food!
"Is it too late for me to realise the importance of CGPA?". You bet. It's never late. Your regulation takes best two out of three assessments scores under consideration. If this one is not yours, do well in the next one. But, don't let yourself be in the same dire situation again. Always prefer the safe zone.
CGPA matters but it is not everything. During first semester you will be exposed to various concepts of engineering which apparently will have no relation to your major. You will have to thread PVC pipes whereas your dream is to design algorithms for complex computations. You will need to do matrix multiplication C program at RCC lab where as your heart and soul is with lathe.
A department oriented approach makes you a fragile candidate during the first semester. Try to stay curious and open minded. You will be given enough opportunity to explore your realm from the next semester. Engineering is a vast area. You will know that. Explore the ideas beyond the boundaries of your domain. Add some real value to the two alphabets that you are going to put behind your name.
Always remember that learning and scoring marks are two entirely different things. Your examination attitude will not work in the way it did during the higher secondary board exams. Figure out a way in which you can get the maximum knowledge out of engineering. In the long run it will help you.
CGPA will fetch you a very good job. But, it is the knowledge you perceive that will be able to take you beyond, for which you need to expand your perspective towards the curriculum. You are in an elite institution in the country. You have the resources which are beyond the imagination for more than 99% of the students who did their schooling with you.
Anna University has seen lucrative achievers and slumping losers. It's your turn to join a cult. Never forget, you are the only person responsible for whatever highs and lows you will be going through in this system for the next four years.
We'll explore campus life more in the future.
Cheers!
"Musings of an amateur philosopher" is a column on campus, life, and of course life on the campus. The writer is an amateur philosopher, a beholding human. Preaches at requisites. Got scads to convey as time goes by.