Movies are not just modes of entertainment; they are the media that convey cultural values, they are the communication chambers of ethnicity and tradition to the outer world. Chennai Express and 2 States may have had glimpses of South India, and Tamil Nadu in particular, but Bollywood has been used to depicting false notions about Namma Chennai. So, here are a few Kollywood flicks that brought about our true cultural identity.
1. Madras: Chennai has been represented as the one of the hip metropolitans but there are as many troughs in this city as crests. People alien to Chennai may not be aware of the North Madras – South Madras divide in terms of socioeconomic strata and educational empowerment.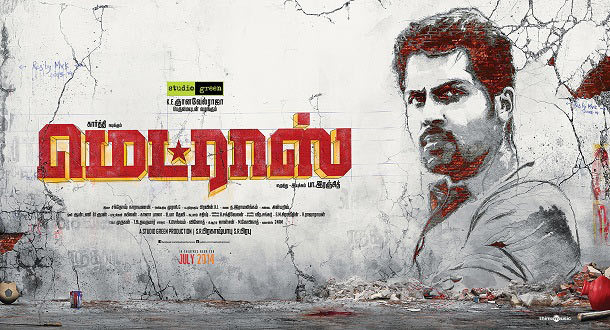 While South Madras is an embodiment of a majority of contemporary developments, North Madras still stands out as a testimony to everything from poverty to politics. Madras, directed by Ranjith, gave a clear picture of what the real North Madras is. The idea of using the wall as a symbolism of local politics was an excellent attempt in avoiding various censor related problems, and gave a clear picture of how much authority and greed to dominate, plays into the minds of the locals out there, resulting in conflicts, separation and downfall.
2. Marina: Pandiraj of 'Pasanga' fame came up with a trademark sentimental story based on children, yet this one provided food for thought to many. One who goes to the Marina Beach doesn't miss out on the kids selling kadalais, flowers and water packets, coming incessantly behind the people to sell at least one packet off.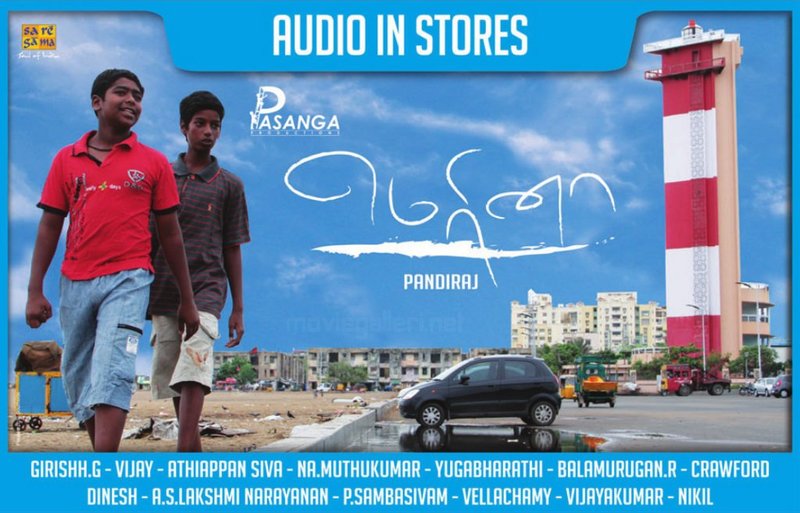 "Akka, please vaangikonga. 10 ruvaa dhaan ka. Nallaa irukum" (Please buy, sister. Just 10 rupees. It'll be nice), would be the imploring cry of those boys or girls who try to force the walkers into buying a paper roll of sundal. Juxtaposing the life of a group of children who survive everyday with contentment albeit difficulty with the other older people working there (like the horseman, the soan papdi wala), this movie is sure to move the hearts of the audience. The romantic sequence between a young couple (Sivakarthikeyan and Oviya), though, lags the storyline.
3. Kaakkaa Muttai: Just the title of this movie is enough as almost everyone knows about it.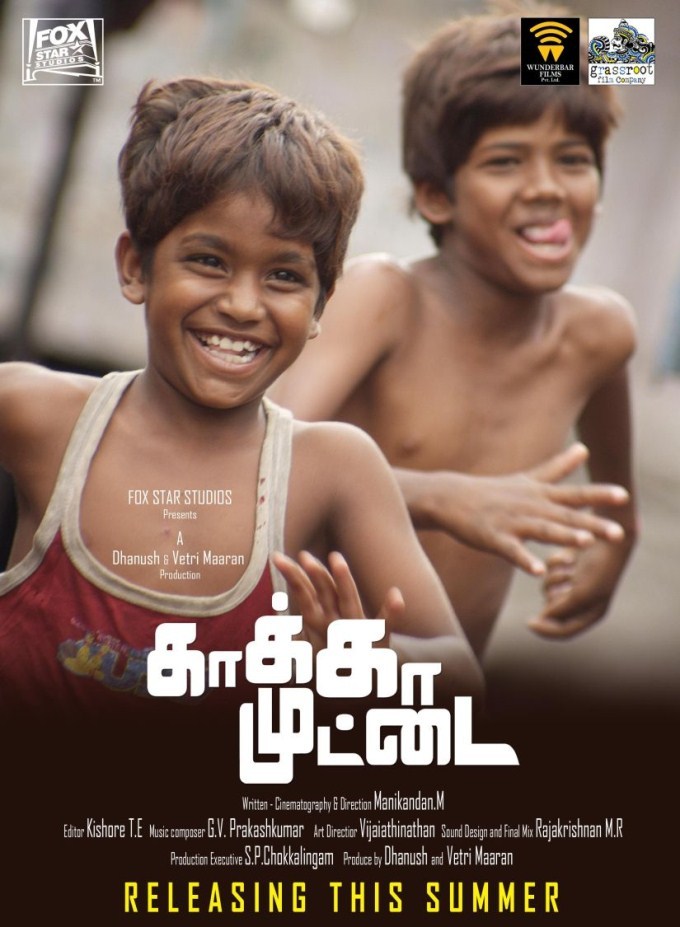 From credits and applauds in the local circle to being screened and awarded at the International Film Festivals, this film has done it all easily and naturally, courtesy the reality in every scene and the relativity with all the people, at least in one particular scene. While most of the award – winning movies are forcibly melodramatic, arousing tears and sorrow, Kaakkaa Muttai stands out among the lot by portraying the slum dwellers also as natural human beings, enjoying their own share of the lighter moments of life. Director Manikandan has done an unbelievable job as a debutant and nobody would believe this is the first film for the man unless mentioned especially.
4. Chennaiyil Oru Naal: The success of remake movies mostly depend on how they get transformed for the target audience (based on language, say). And, Chennaiyil Oru Naal, a remake of Traffic, a Malayalam movie, does just that. Though the story revolves around the heart transplant from a braindead man to a young girl, it also spoke of the mentalities and mindsets of the different sects of people in this particular city.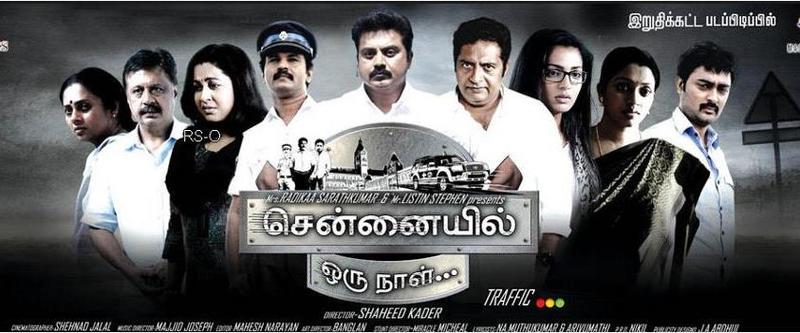 An emotional middle class family reluctant to 'kill' their son, despite knowing that he would not recover from brain death; an unsophisticated ambulance driver, to whom life is nothing but nudging each and every day; an uber-famous film actor, who undergoes a traumatic phase psychologically after knowing that he hadn't spent much time with his family (his daughter is the one who needs the transplant). With diverse people focused towards a particular incident, the day narrows down like a pyramid, and eventually culminate at the apex, with the operation being performed successfully, but not before the help and adjustments of several others. Several underlying philosophies like that of Chaos Theory are conveyed without the knowledge of the artists themselves.
5. Pudhupettai: Selvaraghavan has always had a trademark of conveying complex stories with a non – linear narrative.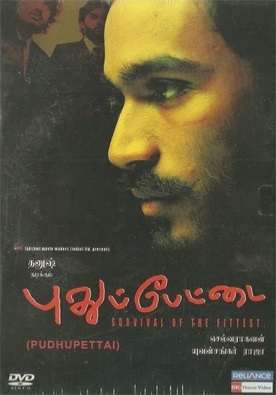 And, Pudhupettai is exactly a feather in the cap of one of the daring directors of the Tamil film industry, who don't hesitate to be raw and robust. This movie speaks of a local rogue, who aspires to rise in political and stature after a series of incidents. The character of Dhanush strikes a chord with the longings of an average human heart that always craves for pride and prestige, and always wishes to be noticed amongst the crowd. Ensconcing the political vendetta and rise-and-falls, this film received positive reviews from renowned film critics and directors.
Though there are multitude of movies coming out every Friday and raking up the coffers, only the movies of the kind that are mentioned above will stand the test of time because, as stated earlier, movies are not just a means of entertainment; cinema is an art that portrays the traits of a region, a mirror that reflects the culture of a locality, and a reservoir that stores countless unheard thoughts from the unspoken society.