Summer has come, unheralded though, since we have had to face the heat earlier than the usual scheduled time. Also, we've become extra lethargic during the vacations , thanks to the surge in the mercury level due to global warming, or to make it sound less frightening, Nature's warm kiss to us earthlings, which is deadlier than the Dementor's kiss!
Amidst all the heat, a slice of heaven that Mother Nature selflessly offers us is the golden fruit matching the very shades of the sun! Yes, I'm talking about the mangoes that have started hitting the shelves in fruit shops all around the place.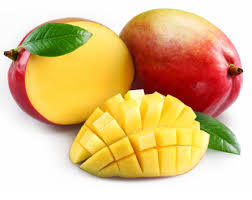 As a kid who was an ardent lover of the king of fruits, I would greedily gobble up every piece, with a handful of symmetrically cut slices given by my ever-generous mother.
There is a wide variety of mangoes available of which I know the Alphonse, Romania, Kalaapad, Neelam, Malgova, Senthuram and Banganapalli – each type offering a unique taste of its own.
Being rich in vitamins, minerals and antioxidants, this lush and mouth-watering fruit can assuredly be relied upon to keep us in the pink of health, making us all the more happier in including it in our diet, without the fear of becoming mangoholics.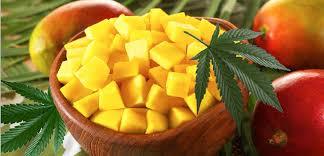 One can get as creative as they like, to make a huge range of recipes from mangoes, like the Aam ka Paana, mango lassi, Amrakhand, milkshakes and mango chutney. Try out these Andhra delicacies, Thaandra and Pachadi Baddalu as their tastes just can't be described with words and there is no better time to lay your hands on them!
For those who find its sinfully sour and tangy taste better than its soulfully sweet avatar, the fruit in its raw form remain to be their favorite choice. Best tasted when seasoned with a mixture of salt and chilli powder, it serves as scintillating shots of happiness for folks of all age groups.
Lastly, how can we ever forget the mango pickle, without which any scrumptious meal would become incomplete, especially for curd-rice lovers, which perfectly complements the dish's taste.
Seize these luscious, lip-smacking treats, beat them up to make a smoothie or eat them up as they are (and not the way Katrina asks you to drink them up as she shows on TV), become the rat in Ratatouille, indulge in its different flavors and enjoy the summer, people!