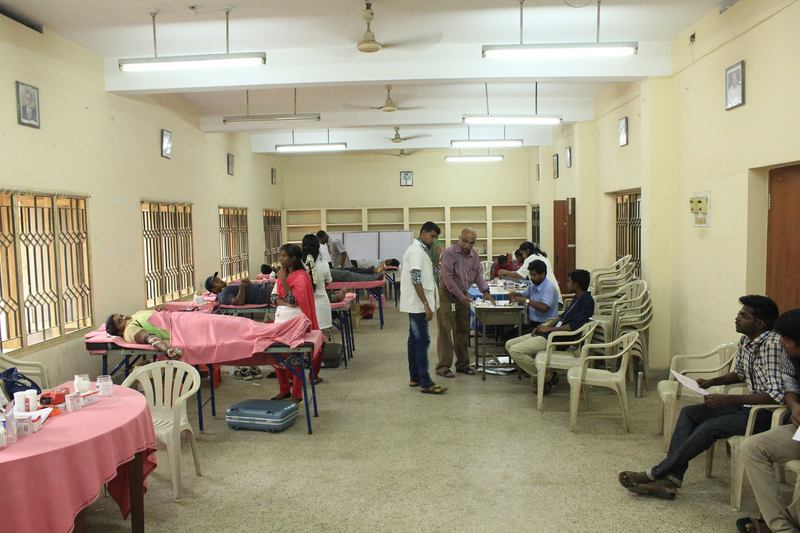 Impacting lives with the hope of making even the smallest difference for the better, is indeed the best measure of purpose of life. Staying true to this, the Leo Club of CEG, associated with the Lion's Club of South Madras, conducted a blood donation camp on Friday, January 22, 2016 at the Alumni Center between 10am and 3:30pm.
The camp was conducted with the aim of providing help to those affected by dengue due to the recent floods that distressed the city.
An inaugural function, held on the same day was presided over by PMJF Er. Gunaraja and the club advisor Dr. Vanaja Ranjan. Open to students across all years, the camp saw an impressive turnout of over 150 students. This is the second consecutive year, the Leo Club is organising this camp.
The blood pressure, haemoglobin count and the weight of the students were checked prior to being permitted to donate blood. More than one hundred and thirty units of blood was collected (one unit signifies 350ml), where one unit of blood could benefit three people. So the impact is multifold.
One of the event organisers said that, due to low haemoglobin count several girls, unfortunately, had to be turned away, and hence urged them to eat well.
The event Chairman and Co-Chairman were third year students Leo Anusri and Leo Akbar Basha. This was the fourth major event for the Leo Club this academic year. The upcoming events this year include Utsav and Vidiyal
Photography: Hari Haran