A hall jam-packed with Engineering students staying back after a day's worth of taxing classes, patiently waiting through an hours' delay. On a Friday evening. A scene you wouldn't generally witness on campus.
On 24/07/2015 Leo Club of CEG in association with TIME (institute) had arranged a guest lecture by a few esteemed Civil Servants.
After welcoming the speakers and singing the "Thamizh thaai vaazthu" we made ourselves comfortable looking forward to an interesting and perhaps even inspirational two-hour session.
The first speaker was Dr. Rajaganapthy IAS who addressed us in a very friendly note. The audience warmed up to him immediately. The son of a farmer, hailing from a small village in Arupukottai, he revealed that the source of his inspiration was Dr. APJ Abdul Kalam. 'Dream is not that which you see while sleeping it is something that does not let you sleep' he declaimed, quoting his idol. And so a humble farmer's son went on to earn two designations one at the beginning and one at the end of his name. Two designations which most Indian's can only dream of. In a very light hearted manner Dr. Rajaganapthy IAS conveyed many serious matters. He told us that failures are the stepping stone to success and to never be perturbed by them, as only through failures do we learn a million lessons. He even gave a few tips for those members of the audience aspiring for the civil services. He said that confidence is key and that one need not be shaken up by hearing stories of people who cracked the exam having studied for 12 hours or 14 hours a day. Studying time can vary from one individual to another as smart work is always greater than hard work.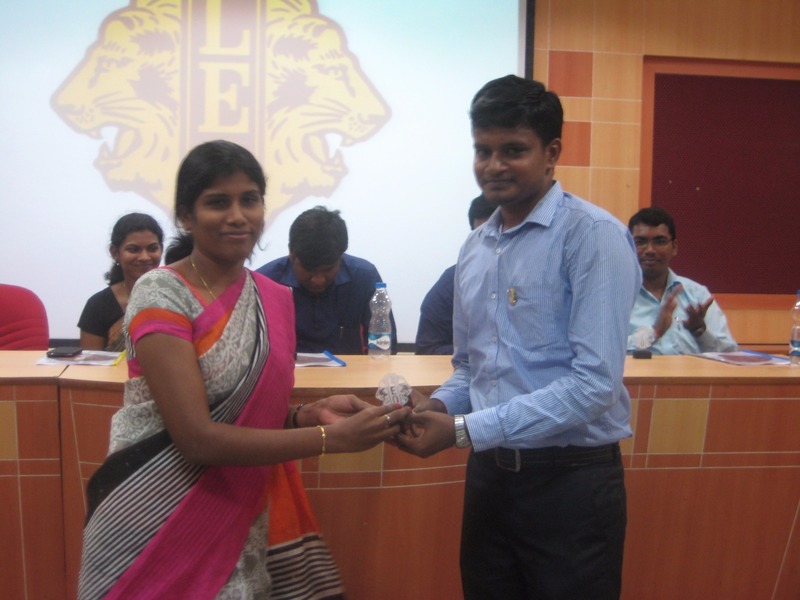 Next , we were addressed by Mr. Saravanan IRS. He had completed his Bachelor's degree in Engineering at Madras Institute of Technology , Chennai. He recalled that the feeling of awe that seized him when he visited the capital city of Tamil Nadu for the very first time was similar to that what he experienced when he stepped into the State Capital, for his Interview.
In a world where every individual is self-absorbed, focused only on keeping their lives moving , desperate to tick life's every checkbox as set by societal expectation, "who will save this country?" he asked us.
A Communist leader, a writer and a Group 1 officer were his roommates during his initial days of preparation. He had to endure hours of TV watching , alternating over Sun News , Kalaingar TV , Puthiya Thalaimurai and the likes.
Mr.A. Vikranth Raja IAS had completed his Bachelors in Advanced Zoology and Biotechnology at Loyola College.
He brought to light a very crucial topic . He asserted that students have lost the power to express. His words struck a chord with the audience. Exemplifying the fact that students usually tend to plagiarize ideas of yesterday when asked to innovate, he went on to cite lethargy and dearth of creativity as the reasons for the present situation.
He asked us to come up with ideas that hadn't been done before, and to develop the ability to process information.
Two critical skills essential to tackling the 'Essay' papers and the 'Interview' round of the Examination. Also , otherwise.
Next Miss Rheeba IAS ascended the podium. She had completed her Bachelors in EEE at JPR College. Having cleared the exam in her first attempt she shared with us her study habits.
And finally we had Ms.K. Nithya on stage . Previously an aspiring civil servant , currently paving the path for many aspiring civil servants. She spoke at lengths of this humble service. She highlighted the power and responsibilty which comes with this service. Smart , hilarious and full of wit she had all of our attention as she gave us tips and tricks to deal with society , family and life while attempting the examination.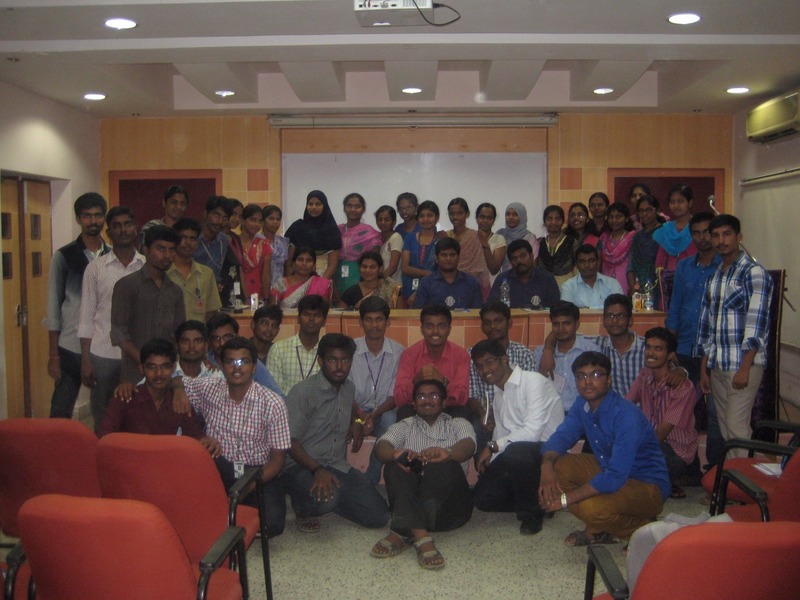 As the session came to an end, I noticed a few students rushing to get the autographs of these bureaucrats. In a society where posters of cine stars and politicians adorn the streets and people scurry to click pictures and get their autographs, this was a truly uplifting sight.
There is no job which gives you the scope to orchestrate the Nation like this service. If you're one of those people complaining about how "the system" has to change then here is a way to change it. Be a part of the system. Because one day you will come to realize most scientific discoveries , most buildings erected , most products invented will never matter to a child who goes to sleep with an empty stomach or a girl who lost her sister due to incorrect administration of medicine or a family who lost their father caught in a debt.