The 15th edition of Prodigy, conducted by the student group of ACM (Association for Computing Machinery) of Anna University, was held on October 2nd at the Ada Lovelace Auditorium of the IT department. Prodigy is an event that comprises of interactive workshops and technical events for students aspiring to be technologists from various schools in Tamil Nadu. The event witnessed active participation from various schools such as AMM, DAV, Jawahar Vidyalaya, Vellamal, Vidya Mandir and TVS school ( Madurai). The Honourable Dean of CEG, Mr. P.Narayanaswamy, inaugurated this edition with his inspirational thoughts. Ms. Ranjani Parthasarthy of the IT department and Ms. Manjula of the CSE department shared a few kind and enriching words with the students.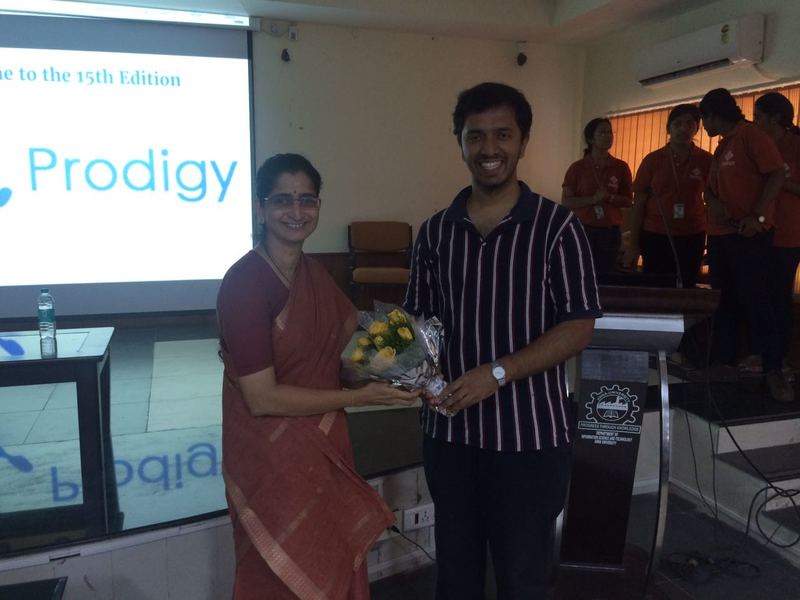 This was followed by a presentation on advancements in the graphics and gaming industry by the chief guest of the event,Mr. Ram Rangan. Mr. Rangan is the chief architect at Nvidia Graphics, a company that caters to graphic solutions in the gaming industry and thus is a resident expert on the subject. Through his interactive powerpoint presentation, he explained about the various types of graphic technologies prevalent in today's modern world and emphasized on the need to give importance to subjects like physics, mathematics and biology. He urged the students to come up with technology that would help in the betterment of the society.
This was followed by a presentation by Mr. Thirukumaran, co-founder of the virtual reality based company Metaverse. He provided some useful insight into the evolution of virtual and augmented reality and the various spheres in which they can be implemented. He explained how this helps the government to conduct skilful army training without the actual use of equipment, thus saving millions of dollars.
Next, Mr. Eshwaran, software architect at Google, San Francisco and an alumnus of our college, opened the floor to a question-answer session to clarify the doubts bubbling in the minds of these inquisitive students regarding the advancement of technology.
Post this session, four major technical events- General quiz, Mathify, Puzzles and Conquer the Code- were conducted in which all the students took part with fervour and fascination. The prelims were followed by a small session on Computational Thinking conducted by Mr. Pavithra Kumar, a final year student of the CSE department. He provided the students with exceptional knowledge on this subject and equipped them with plenty of information. The final rounds of the events then commenced and the winners were declared.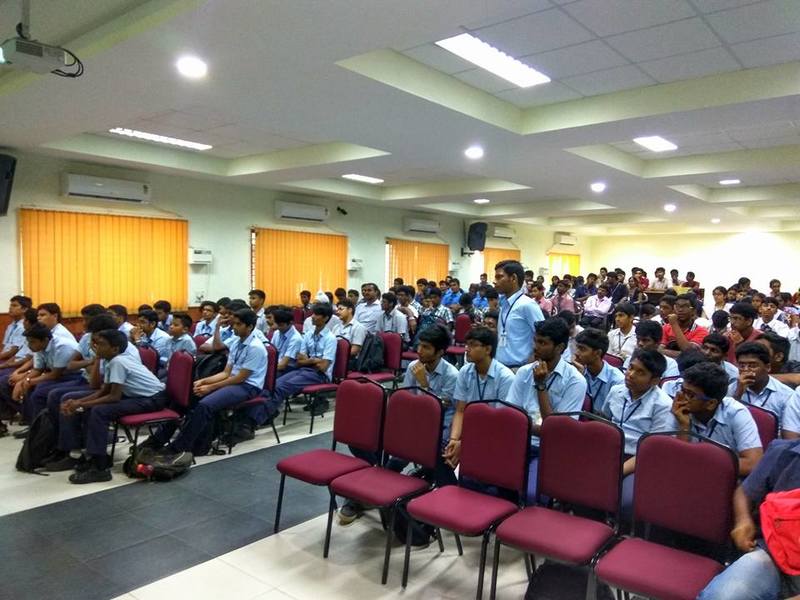 TVS Madurai bagged the all-rounder's trophy for their exceptional performance. All in all, the event was a great success. Kudos to the 4th year members of the ACM- Shreya Vaidyanathan,Tejal Sathish, Indu Sridhar, Vibha Sridhar, Bhagyashree Krishnan, Faizaan Mohammed, Saravana Kumar, Mohan Rajan, and 2nd and 3rd year volunteers for conducting this event with finesse and perfection.