'Kaizen' - a word that is synonymous to continuous improvement in terms of quality, has become the cornerstone of any organization or a process that is monitored for progress and development. A certification that is internationally accredited and recognized becomes a necessity to validate this progress. The coveted ISO standard is one that remains a dream for all organizations, which outputs a marked enhancement in terms of the growth.
CEG Tech Forum, or CTF – as it is better known – is now on the verge of acquiring ISO 9001:2015 certification, owing to the hard work that has been invested in following the rules and guidelines prescribed by the International Organization for Standardization. Once this is done, Kurukshetra, the international annual techno-management festival of College of Engineering Guindy (CEG), organized by CTF, would become the first such event in India to be garlanded with the UNESCO patronage as well as ISO certification.
As we enter CTF today, we see the Student Directors busy discussing timelines for the procedures, and theTech-team coding tediously to make the website effective. Meanwhile, the logistics, finance and other departments are engrossed in serious discussions. Every single person seems to constantly think of quality, improvement and efficiency.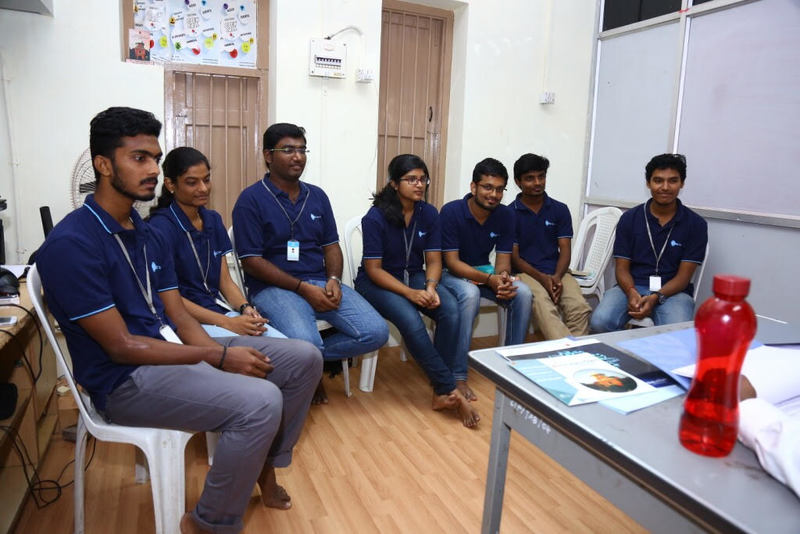 With those thoughts in mind, here's what some of the Student Directors shared with GT:
Mr. Roobesh Srinivasan – Internal Auditing, on how easy or difficult the process was:
We started this work (procedures to acquire ISO certification) immediately after we assumed office at the beginning of the academic year, in order to get the procedures done on time. It was a rigorous process, as each and every minute detail, or "process" – as it is defined in the standards – had to be analyzed, benchmarked and documented. The most important aspect was to identify the pain points, where shortcomings kept recurring, and eventually learning to overcome them.
Mr. Tharun Suresh – Industrial Relations, on how they went about the process of certification:
Our main motto was to document everything, be it bills or the most trivial records. This was a collective effort from our team, which implies not just the Student Directors, but also the other juniors, who worked day and night despite some of their personal difficulties.
Ms. Tharunya – Marketing, on how this would help enhance the potential of CTF and Kurukshetra:
CTF has been doing round-the-clock work every year, but where we lagged was probably taking the effort to identify mistakes, rectify them and be more efficient. This would ultimately benefit us by:
Adding international branding and value to CEG, CTF and Kurukshetra.

Providing an opportunity for continuous and periodic assessments paving way for constant and directed growth.

Communicating a positive message to all the stakeholders involved, namely students, faculty, sponsors, and others.

Ensuring consistency in operations.
The Guindy Times had an opportunity to interact with Mr. Shanmugasundaram, Lead auditor, who was the external auditor for the ISO certification audit. Here is an excerpt of the session:
How much had CTF already completed before your aid in regulation of the procedures?
CTF organizes Kurukshetra, and also does other social campaigns like E for Educate, apart from funding and doing socio-economic projects, which are the need of the hour. This is proof of their efforts, but the bridge to be evaluated was the documentation and implementation part, for which we worked with them.
Have you worked with some other organizations for these kinds of certifications? If yes, what is the difference that you find with our students?
We have worked with few other private universities around Chennai, for various standards and certifications. I would not demean other colleges, but there was a marked difference that I could find while working here. These students understand the nuances of managerial procedures, making them fall in the category of "future entrepreneurs" easily.
With higher expectations comes greater responsibility. The Guindy Times wishes the CEG Tech Forum good luck in their future endeavors and hopes to see them reach great heights in the coming years.