The much-anticipated Choreo Night of Techofes commenced on the last night of the cultural fest, on 6th March, by 7 pm.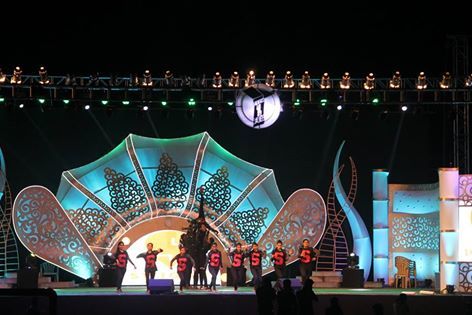 The dancers had the audience at the edge of their seats, with their mesmerizing performances. Starting with WCC to the acclaimed Loyola Dream Team, the crowd's enthusiasm to every beat and move was palpable – the atmosphere reverberated with the bass and treble of the music. The official dance crew of CEG, Twisters delivered a power-packed performance that also displayed their attitude, making it all the more amusing. Judged by Dancers Ranjith, Ashraf and Nash, the event presented a surprise host performance, after which winners were announced - Prathyusha, MOP Vaishnav and WCC respectively.
Following this frenzy the team of the upcoming movie Vilambu ascended the stage. More unexpected than any other was the arrival of Bobby Simha, who was accompanied by the team of upcoming anthology movie Aviyal. During the course of the evening, Sangarsh was launched by Singer Velmurugan. The evening's most memorable moment, however, was when Dean (CEG), Dr.P. Narayanaswamy, rocked the stage and danced with abandon to the tune of Maari - the crowd couln't help giving a standing ovation for his sportive attitude.
Finally, the talent hunt of T69 was hosted by Robo Shankar and TSK, and they didn't fail to disappoint. By the end of the night, they gave the crowd sore tummies brought about by fits of laughter.

In conclusion, T69's Choreo Night was a feast to the eyes and ears, and made this year's Techofes a memorable one for all involved.