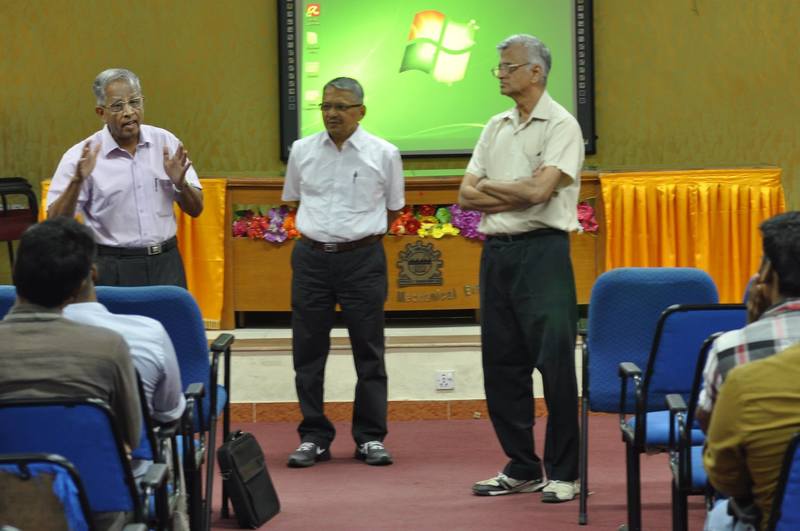 We all have always dreamt vividly of how we would live our lives- plush, sophisticated, probably with unending cash, all successful and independent and very satisfied with ourselves. But only a few know the key to travel to the path of success.
To navigate ourselves towards that fruitful path, on 31st January, Mr. Ramasesan , a proud alumnus of CEG, held a Career Guidance program to give a clear vision to the pre-final year students in the Mechanical Department. Around a hundred students attended the session which started at around nine and went on till four in the evening. A reputed bunch of people from different sectors in the industry and a few alumni came to address the gathering.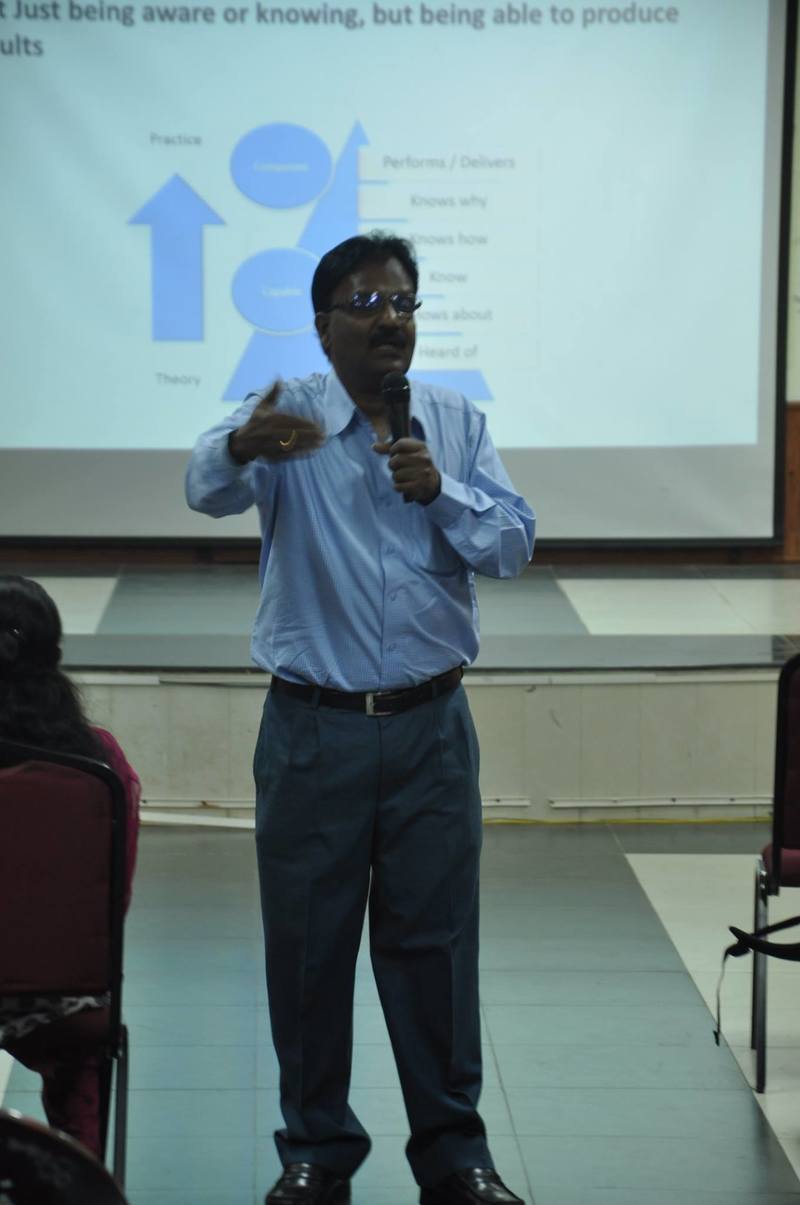 Mr. D.S.L. Prasad , who formerly worked in the Indian Oil Corporation, gave a crystal clear picture of the public sector, what options we are supposed to consider while choosing our career, how dedicatedly we must prepare for the competitive exams and why we needn't crumble after looking at the intensive screening process. He suggested to not fret if we couldn't ace the IAS exam in the first attempt. He also mentioned that, in order for our career to flourish in the public sector, it is best to join as early as possible. Mr. Surya Narayanan, who was a Railway Cabinet Member, spoke with respect to the Railway Sector and Mr. Sivamani, about the Manufacturing Sector.
About attending interviews, they asked us to be bold and honest and show a sense of integrity and that there is no need to impress anyone as long as we are true to ourselves. That would make an interview process a realistic assessment of our potential, they added.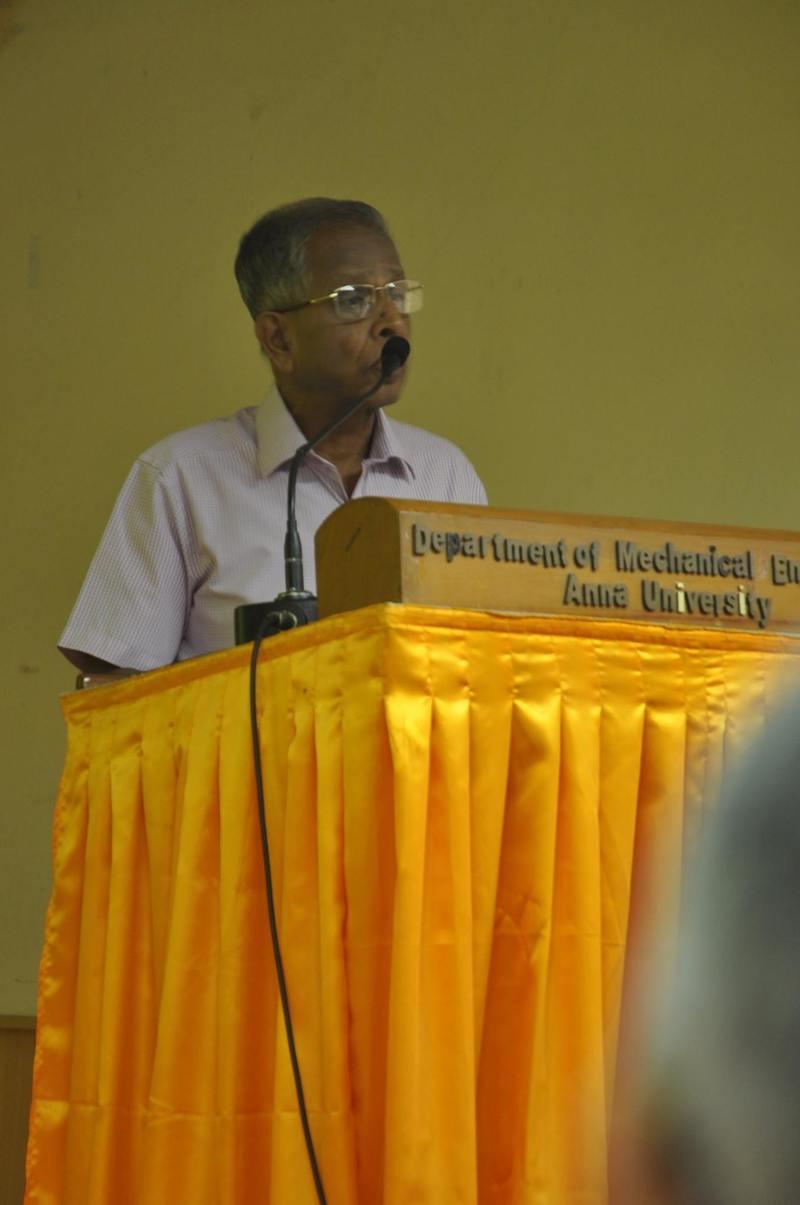 Mr. Venkataraman and Mr. Avin Shanbhag, alumnus of CEG, spoke about the skills we must hone to crack the interviews and also asked us to ponder over other options like higher education.
Mr. A.J. Balasubramaninan aka AJB , a popular alumnus of CEG, Convener of CEGAM and author of Get Your First Job, gave an idea of what to do if we wanted to switch from the Mechanical to IT field.
An Employability Skills Workshop also took place on the same day at the IT department where Mr. AJB addressed the crowd about how we must train ourselves to fit into the Software Industry. Being the co-founder of Techruit Technologies, a destination for first job and fresh talent, he told how much he loved to interview and recruit fresh graduates as he believed that they are smarter, more energetic and vibrant than anyone else.
He quoted that quality comes when we have a peace of mind. Also, there is a difference between learning and being able to apply and as an Engineer, we must keep on learning. We mustn't just be aware of something, but also be able to innovate and deploy an idea which people would be ready to pay for. Every company expects us to know the fundamental skills of doing simple math, comprehend, analyze and deliver something. He asked us to always have that innate urge to improve ourselves.
After this extremely useful session, assuring everyone a promising future, with a glisten in his eye, he signed off till next time!
Photography: Keerthana Sridhar