Out of all the clubs recognized officially, there is something different about Aakriti. For starters, it's the only club on campus entirely run by women for women. They also have a separate dance team, that recently performed at Ampa Skywalk to promote CTF's social drive of the year, E for Educate, along with CEG's variety team, the Spartanz. (They're THAT good.) They also regularly organize events and conventions to encourage the participation of female students who, they find, are shier than their male counterparts.
One such event was the Women's Day Celebration Event that was held on 26th February, 2016 in SnH rooms 110, 111. Why have an event like this when you can do the same on March 8, International Women's Day?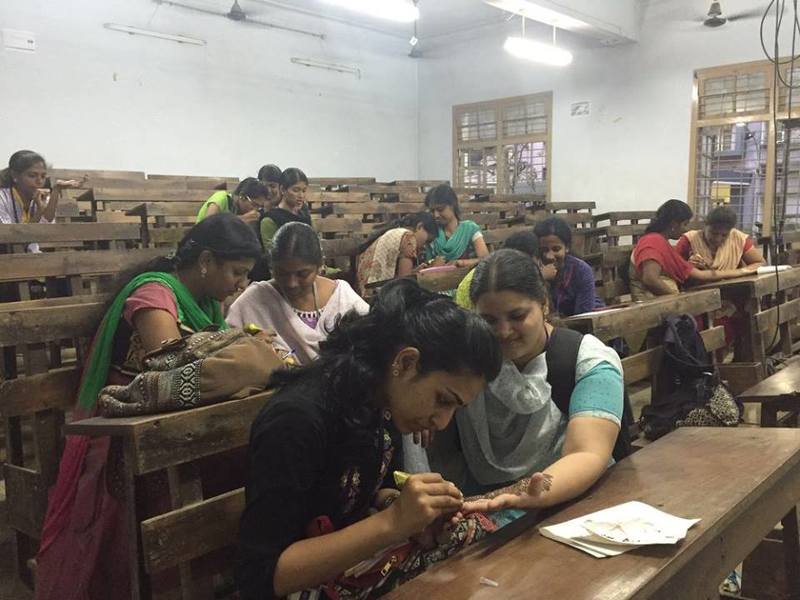 "It's sort of a pre – celebration event," says one of the members of the organising team, "We'll be honouring the winners of these events on March 8th. So, in a sense, the celebrations for Women's Day has started from today."
Once they've answered giggling that they might bring back last year's slow cycling race due to popular demand, their answers turn serious.
"There needs to be a forum that addresses whatsoever problem girls might face on campus by girls who might have gone through it previously. All we want is for girls to feel as safe as the boys without being laughed at for their choices. That has always been Aakriti's aim – to tell girls that their dreams matter and their problems are valid, even if the society we live in, at times, is patriarchal."
So, they are saying that the campus is sexist?
"Not at all! (they sound pretty outraged that I would dare to ask such a question) Ours is probably one of the few college campuses where people appreciate your brain before taking into account your gender. In fact, girls get the same, and sometimes even greater, respect than the boys. One example might be the latest dress code regulations, where both genders are restricted to only formal wear inside college unlike several other colleges where girls have a stricter set of dress code rules.
"It's great that our college recognizes that the way someone dresses isn't the reason for sexual crimes."
Being the self proclaimed feminist club on campus, when asked what feminism meant to them, they had very deep answers.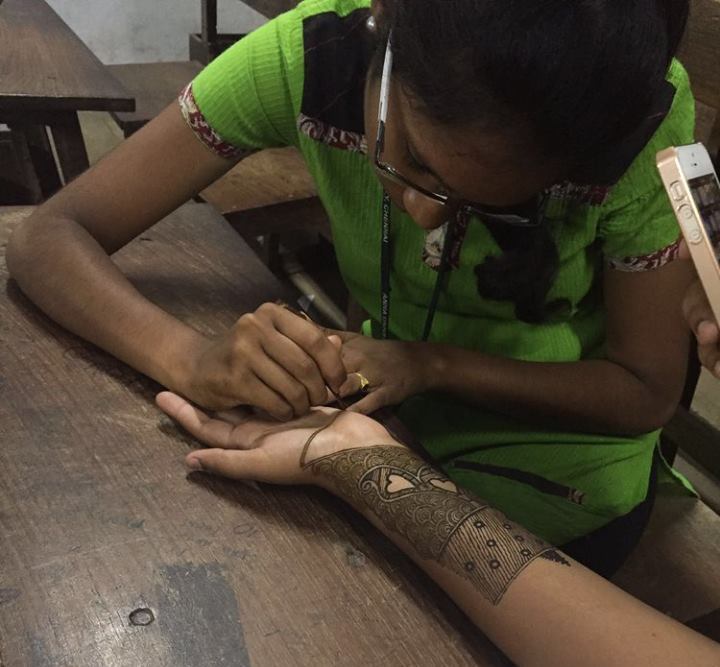 "Gender equality," was the strongest answer spoken with much conviction, "and knowing that most of the 'don'ts' for girls are nothing but over exaggerated paranoia. To us, being labelled as feminists is an honour – no matter how condescending our male friends may make it sound. Being a feminist means that we, as women, deserve the same rights as you do, and we deserve to be treated with respect – not because we are your friends, or cousins, or siblings, or partners. But that we deserve to be respected because we are humans first, and we will no longer succumb to the modern slavery that makes lots of our dreams unacceptable because of 'sanskari' ". They were also quick to add that they do recognize the challenges faced by men, and promised that they want nothing more but to work together to smash away all gender stereotypes.
The on – spot contests were Mehendi and hairstyling. An enthusiastic crowd of students came to flaunt their artistic skills and surprise everyone with their boundless creativity. The other two contests , photography and pencil sketching , with the theme 'Out of the Dark', have their deadline by March 4th, 2016. Entries can be mailed to aakritiboard1516@gmail.com.