Am I in the right place?
Without any doubt, yes. Apart from all the academic guidance and opportunities this institution offers, Anna University is the best place to have fun and explore new ideas.
Is our campus really that big?
Our college is not as big as a particular IIT down the street, but it is definitely big enough to make your legs hurt with a single tour of the campus.
Would we ever get lost, being in such a huge college?
No!! You'll be confused in the beginning, but as a couple of months pass by; you'll get familiar with our campus by running from your hostel to your classes or to the labs and other departments. So don't worry! Here's a link to the AU Map which may come handy: AU Map
What are the college timings?
Well, there is no particular rigid timing. Every class has its own timetable. If you are fortunate enough, you may end up with a timetable where all Monday mornings are free and class starts after lunch. On the other hand, prepare yourself to face tiring days with multiple laboratory sessions.
How would I possibly come to college, I'm going to be a day scholar?
Our college is located in the heart of the city and there are innumerous bus and train routes to come to college. And with bus and train passes given by the college office, you can save a lot of money. Seriously, flashing that bus pass to the conductor when boarding the bus is a 'Vera level' feeling. Beware of the crowds if you are depending on 21G!
Do we get all textbooks from the college?
The college will neither collect fees for books nor issue them to you. However, the university Library is home to almost all prescribed and reference books.
Would there be ragging?
We can proudly flaunt that the college does not encourage ragging in any form as students who indulge in ragging would face severe consequences. So all you freshers out there can happily walk around the college without any fear!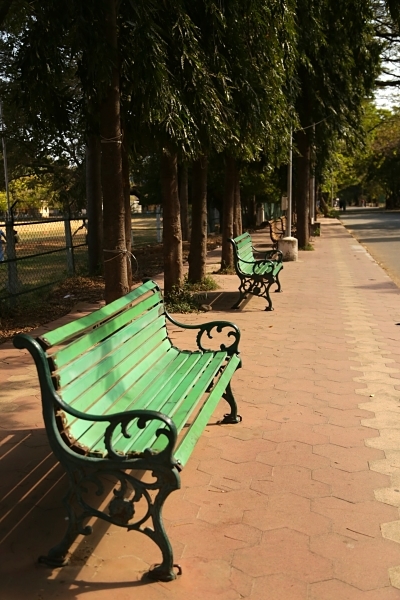 Any dress codes?
The dress code isn't as stringent as it is in other colleges but formal attire does impress the professors. T-shirts aren't allowed within the academic zone.
How important is your CGPA?
CGPA is the basic criteria for placements and to get into a good company which in turn is the only way to spread that smile on your parents' faces. So you probably get it by now. Be in the safe zone... your magic number is 8.
Is it true that I have to study all the time to be a 9-pointer?
The campus by itself is a mini-world. Everything is available and you are at your own liberty. Take a walk, go for a game of badminton or cricket in the ground, visit the library and bury your head inside a novel, get into the RCC for free surfing under the air-conditioner, play with the dogs or just sleep. There is and always will be a time when you really want to study. Until then, just enjoy without any guilt. Our campus is definitely not the one that is going to bug you to study. On top of that, this is not school where you set a target rank and try to work towards it.
Will I get placed for sure?
It all depends on how hard you work during these four years. College will offer you a wide range of opportunities to help you mold your life. Do your best to know your inner dormant talent and enjoy this college life.
How can we check our fees in the forthcoming semesters and other details?
Not only for your fees details but also for all university updates, you can visit the official University website.
Is there any scope for extra-curricular activities?
Yes, of course. There are various clubs which actively enhance your skills and make you discover yourself. Here, there are clubs for almost everything ranging from theatre, music, dance to entrepreneurship, journalism, robotics, programming and much more. You'll be enlightened about each and every club with the club orientation that'll happen within a couple weeks after you enter this massive institution.
Is it compulsory to join any one of the Personality Development Schemes – the student wings of NSS, YRC or NCC or NSO?
Yes, it is. It all depend on your interests. If you are into social service, go for NSS or YRC because both of them are almost the same. If you are interested in sports, go for NSO. If you are really daring and love challenges and want to be a true cadet, join NCC!
Is affordable food available within the campus?
YES definitely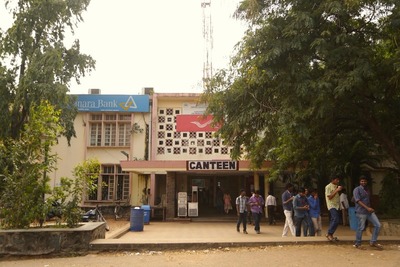 The CEG canteen is an important eatery about which the campus boasts with pride. This is possibly the best place for any foodie who needn't spend much for a scrumptious meal.
It might be the only place in Chennai where you can get Masala Dosa for 11 bucks and a heart and stomach-filling meals for just 20 bucks. If you are a day-scholar who forgot his lunch, just head to the canteen with the pennies that lie inside your bag. Even if you are a hostler who is missing your mom's coffee, go and delight yourself.
P.S. The 8-rupees Gulab Jamun and 10-rupees ice cream taste the best in this world! Trust me!
Are there any other food joints within the campus?
Worry not if you are too bored to walk to the canteen from your hostel. Here is a list of popular food inns within the campus:
Gurunath- you can get hot cup noodles, burgers, puffs, cakes, ice creams and all other snacks and fruits. You can even share your burgers with the deer that occasionally take a stroll behind the store.
The Maggi Station- situated in the 3rd floor of Knowledge Park, this is our own version of the high-end café. Hot Maggi, all kinds of rolls and wraps, sandwiches, burgers, bread omelet, cold coffee, iced tea and the list goes on.
Soumya Inn-this is your place if you want to eat biryani, pulao or spicy noodles. It even offers a chat corner during the evenings. Go and grab your pani puri there!
Gourmet's basket-the restaurant whose posh appearance and sophisticated menu will be a treat once in a while.
The Coffee Shop outside boys' hostel- get your bickis, dip it in your coffee/tea and enjoy a bite before the monkeys snatch your biscuit packet. Don't worry Girls, you have your coffee shop within the hostel itself which is a monkey-free zone.
The Aavin parlor- you might have noticed this during the counselling session.
I'll be staying in the college hostel. Where can I study peacefully?
The Library provides special air-conditioned reading halls with comfortable chairs and desks. Just be aware that sometimes you may fall asleep owing to the soothing setting.
What are the facilities available within the campus to benefit the hostlers or even day scholars at times?
Health Centre, which is free of cost for the students

Post Office, above the CEG Canteen which becomes handy when you want a certificate that you had left at home!

Students Amenities Centre, which sells notebooks, snacks, provides photocopy and printout facilities and LAUNDRY service!

Recharge Shop! That sounds like heaven! You can no longer worry about getting caught by your parents for frequent top-ups ;)

Swimming pool for occasional refreshment and exercise :p

Ladies Gym, above the Health Centre, which is again free of cost!

Tennis court, Basketball Court and separate fields for Football and Cricket

ATMs

Free Wi-Fi! No, not for your Mobile though.
How do we register for RCC Wi-Fi?
You can download and take a printout of the RCC Wi-Fi form using this link:
http://www.annauniv.edu/pdf/Wi%20Fi%20Registration%20Form.pdf
Fill in the required details, get the required signatures from your class advisor and Department HOD and rush to the RCC (Ramanujam Computing Center) with your laptop to get it registered.
I want to get into the IT field. Which one is better option - CSE or IST?
Technically, CSE provides an overall picture of the industry whereas IT deals only with Software. Placements are of the same level in both departments.
What is the difference between ECE and EEE?
EEE is a core stream where you deal with its subjects at college level but it actually opens so many fields for a student. You can move to any field like that of robotics, core electrical, and even in research oriented programs for development of nation. ECE is rather confined to electronics along with communication sector. You can move into specialization areas like chip designing, communication based challenges and even software oriented fields.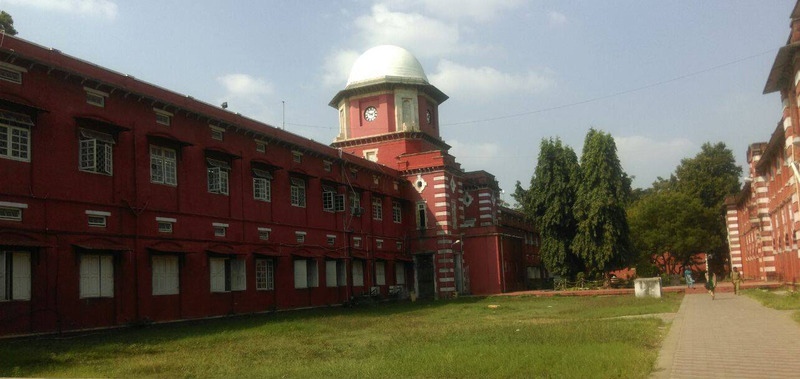 Are there any places of interest around the campus?
The Anna Centenary Library, one of the largest libraries in Asia, is located in Kotturpuram. This place is every book lover's luxury hall. This 8-floored building has sections like Braille Section, Children's Section, English section, Tamil section, Journal Section and so on. The readers' have the liberty to carry their personal notebooks, textbooks, learning materials and, laptops. It has comfortable furniture for readers.

The Guindy National Park for some peaceful walks

The Birla Planetarium

Various theatres and malls
Finally, I got placed into the best university campus in the state. This is the case with all the meritorious students of Tamil Nadu. Will I be able to face the tough competition here?
Fear not as all the students here are not nerds or geeks. With ample supply of practical wisdom, this campus, within a span of 4 years, not only makes you an engineering graduate but also brings out the ENGINEER in you!
*For any queries about AU main campus, send us a mail to guindytimes@gmail.com