Close to leading the life of Tia and Tamera Mowry (notable for starring in the television movie Twitches ) are Jayapradha(JP) and Jayasruthi(JS), CS Graduates [2015] from College of Engineering, Guindy who now work in PayPal. The Chennaite sisters share a lot in common. Harry Potter fans, fun-loving and friendly, they love reading and trying out new eateries.
Here's an excerpt of the Interview with the identical twins.
How was it being twins in CEG ?
JP: It was fun being twins in CEG, especially in the same class. We used to get a lot of attention because we dressed alike, but that was part of the fun. Being in the same class was convenient in a lot of ways.
JS: Being twins is CEG was really nice. We were popular, and who doesn't like attention?

Would people get confused between the both of you?
JP: Yes, initially people did get us mixed up. But soon they get used to us and almost all my friends could tell us apart correctly.
JS: Yes, people do get confused a lot between the both of us. There were people in my class who could not tell us apart even after 4 years together. But, close friends usually could tell us apart very easily.

We heard from your friends that they'd just call you 'Jaya' when they didn't know who's who, so how did you two respond to that?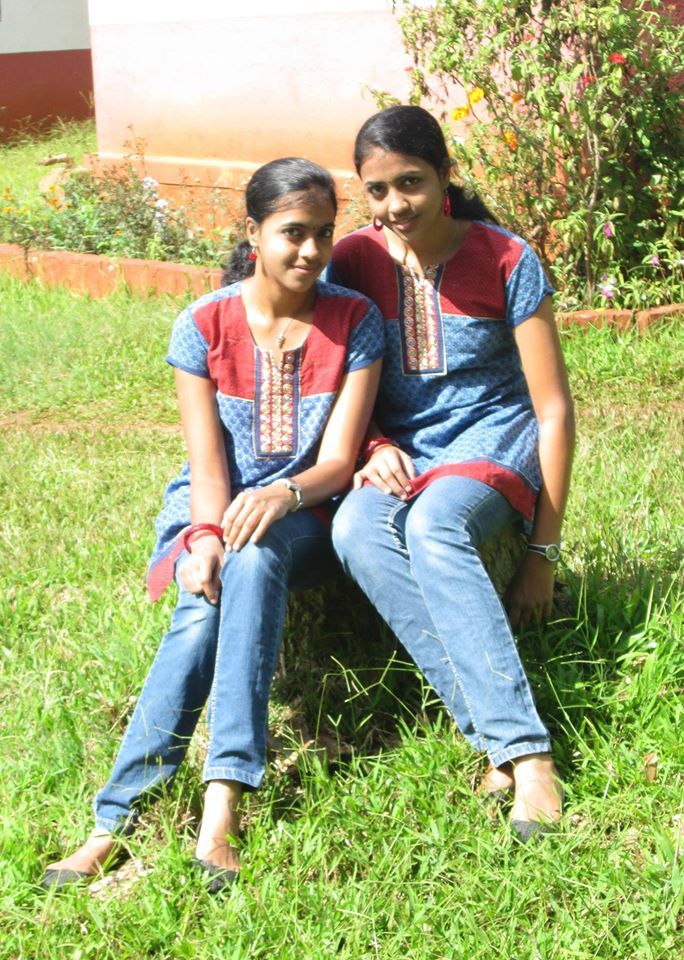 JP: Haha! This is a funny question. Well, both of us will turn to the friend and ask "What?" Mostly people treated us as one entity, "the twins", so it didn't matter which of us they addressed.

JS: Haha! Yeah, that happens! We usually don't mind, because mostly they'll want something common that either of us can do. Jaya is at least fine, there were people who just called us twins :D We didn't mind actually :)
Was there any kind of competition amongst you?
JP: No, we study together. We celebrate each other's victories. We also deal with failures together.
JS: No, right from childhood. If we study we study together, and if we're lazy, we're lazy together.
How did it feel when you found out that both of you got placed in the same company also?
JP: It was an amazing feeling of course. It was nothing short of a miracle when they gave both of us a job offer!
JS: That was like a dream come true. We were mentally prepared to go to separate companies. By God's grace, our marks were almost equal and we got into CEG. We didn't dare to hope that the same would happen with placements. Although we wished we could be together, we knew it's a really long shot. I can only call it a miracle, nothing short of that.

Did you two always like being together (as in, choosing the same stream, wearing similar clothes)?
JP: Yes, we always like being together, mostly because our tastes and interests match. It's like having a like-minded best friend forever. Choosing the same stream was because both of us liked computer science, and as for wearing the same clothes it's a tradition from childhood which we still carry forth, just for the fun of it.
JS: Yes we always loved being together. We felt it natural to wear the same clothes. Like from a long time ago, we have been doing it. And we didn't feel the need to change it. She is like my rock, and the relationship we share is very special.
"You two are twins?" a ubiquitous question twins hear a lot. Naturally being public curiosity they have heard it all. People always ask the same questions. Some are silly while some are annoying, here's a list of few "FAQs posed to twins".
Q:What's it like to be a twin ?
It would be like asking a singleton, "What's it like not to be a twin?" or "What's it like to breathe?" Twins don't know any other way of life; they've always been twins, and they always will be.
Q:Which one is older?
A: No one actually knows but it sure does invite a quarrel between the pair.
Q:Is twin telepathy real?
A: It is not certified but it's true that they have a gut feeling about each other. Twins know each other too well and they live similar lives, hence the telepathy.
Q:Do twins run in your family?
A: No, not all twins are athletes - the reply that usually runs in mind but keeping politeness in mind ; it may or may not be hereditary.
Q:How come their names don't match?
A: The general public always seems disappointed when names don't rhyme, start with the same letter, or otherwise "go together." Some parents prefer to have 'non-twinny' names.
Q:Do they have their own language?
A: Like any individuals who share an extremely close relationship, twins can sometimes develop a pattern of communication unique to them.
Q:Do you do everything together?
A: Twins are individuals, enough said.
GT takes this opportunity to wish twins studying in the campus
Chandra, BioMed & Ram,CSE - 4th year
Muthu & Anandhi, EEE - 2nd year
Yavana & Jyothsana, Mat. Sc - 2nd year
Madhulikaa, B.Arch & Malavika,Biotech – 2nd year
Raman, Mech - 3rd year
Sucharita, BioMed - 2nd year
Jayasri, Printing - 2nd year
Shrutte Murali, CSE - 2nd year
And other multiples/twins a very Happy Twins Festival