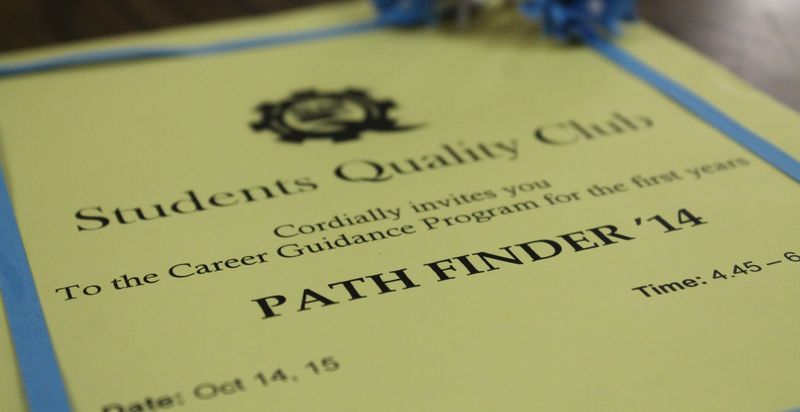 Proper guidance at the right time is essential for the growth of any individual. This is exactly why the Students Quality Club conducts the annual event Pathfinder.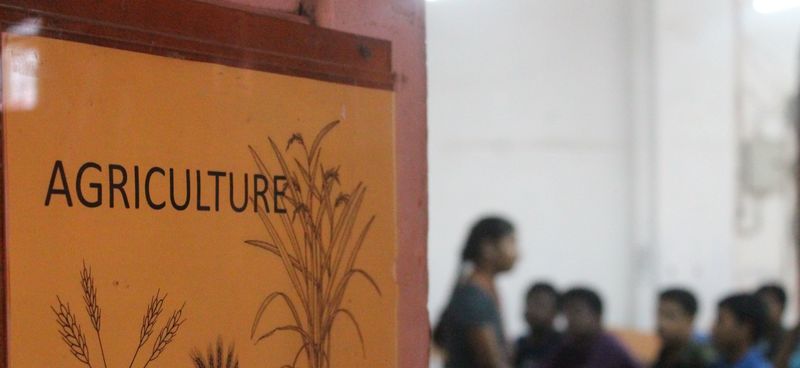 Pathfinder' 14 was a 3-day Career Guidance program organised, chiefly, for the 1st years of University Departments, Anna University (CEG and ACT) and created a platform for the freshers to have direct interaction with the final year students of their respective departments.
Fourth years talked on how to go about when they are in their departments next semester, cautioned to be careful on certain difficult subjects, familiarised the student with some of their department faculties, advised students about higher studies, extracurricular activities and technical initiatives, shared their placement experiences, to mention a few.

Depending on its strength, two to six seniors from each dept. were selected, based on their accomplishments. If one had landed with an amazing placement, others would have done an amazing project while another may have an awesome GRE score.
A total of 1109 students attended and benefitted from this program. Quite a feat - considering that's almost near full strength. This explains the big buzz at the red building on Oct 14 – 16 evenings.
If you need any help or would like to give feedback on the event, send an email to: studentsqualityclub.au@gmail.com
I didn't have a clear idea before, but now I know what I'm going to do next
I am very happy to see my department buddies & seniors for the first time
Juniors Feedback
We would have never gotten to share our experiences with the 1st years if not for SQC. By the time they enter our dept, we would have already left
A senior said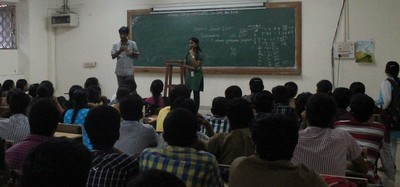 About SQC:
Since its inception in 1998, the club has lived up to its tagline – your dreams, our commitment. Its vision is to create quality consciousness among the younger generation. SQC not only takes pride in being the only club which organises event across three sectors (Colleges, Corporates & Schools) but also has a strong industrial support from TVS group of companies, wherein the students get a chance of interacting with delegates of higher cadre. Events conducted by SQC to lookout for next sem include Toss it and Q Quest.