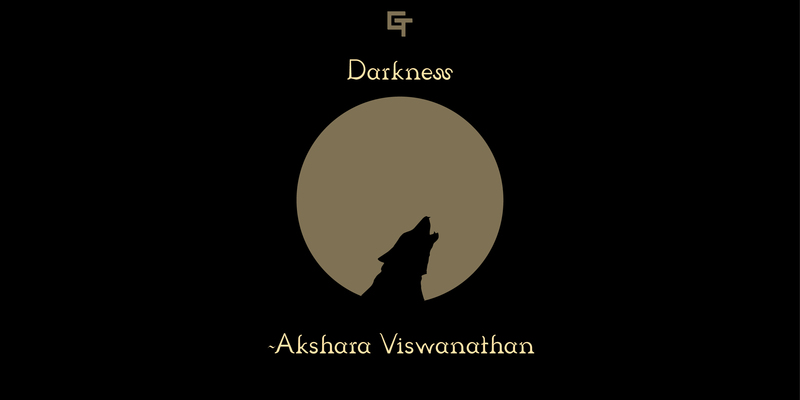 Darkness, my old fear and my new care,
How I remember being scared of you!
The way you made me see things dancing in the dark,
The whole new world you created with your monsters,
The way you would make me shudder in fear,
With my toes curled in a blanket.
The way your sombre aura would engulf me,
Only to bring out my demons to dance wild.
But look at me now!
How I've fallen in love with you.
Your dimness gives me peace in my solitude,
The silence you shower upon me,
I'm in love with it all.
Darkness, my grey foe and my white friend,
I embrace you with open arms,
Back to my life;
Until you scare me again,
More than the fakeness in the fulgurations
Of the world.