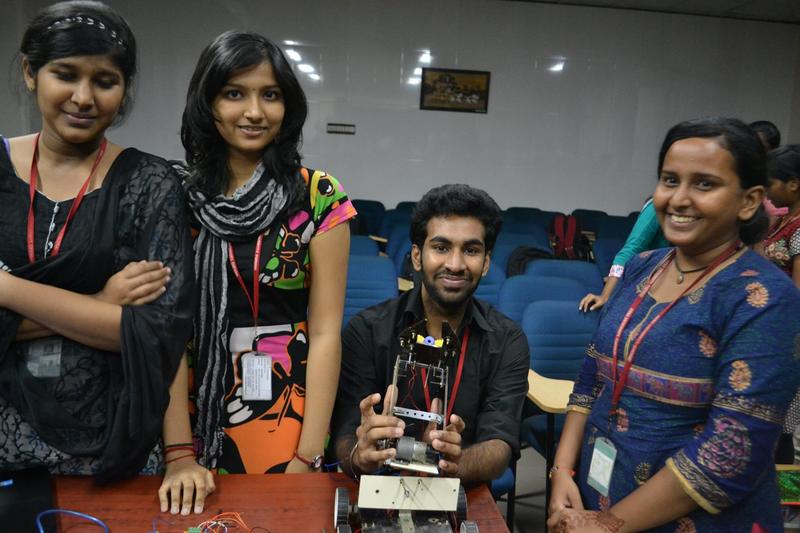 On the 30th January 2016, the Robotics Club of CEG conducted a mini-project exhibition for its members.
The members of the robotics club on joining the club, in their first year are taught basics of electronics, robotics, mechanics and computer coding. As they progress to the 2nd year, they are to apply this knowledge and come up with new inventions and innovations that would benefit our day to day activities. This event was a platform to showcase their ideas and skills. With the grey tags as mentors, the red tags did not fail to surprise us with their innovations.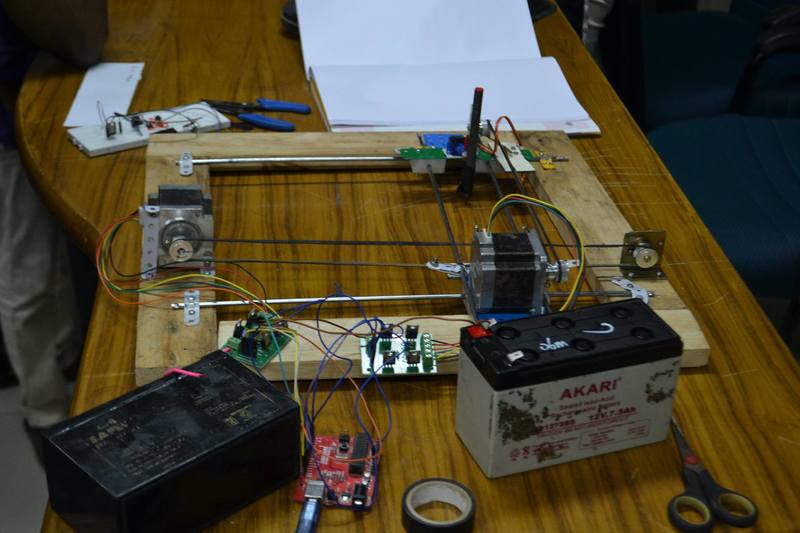 To list some of them: an alcohol detector for car safety; a moveable platform for wheel chair patients/ differently abled people on train stations, deaf and dumb communication (text to speak, speak to text app), a pill reminder, smart shoes that can be used for battery charging, tesla coil generator, an automatic fire extinguisher and a couple of more astounding ideas.

Inspired? So was I! When asked about this successful event, the Vice President of the Club Yuvaraj proudly said "The robotics club also provides all the necessary equipment required for its members. We provide our members with all the support and guidance required. We are excited to welcome all the Freshers (brown tags) to our club! Hopefully after seeing this event, the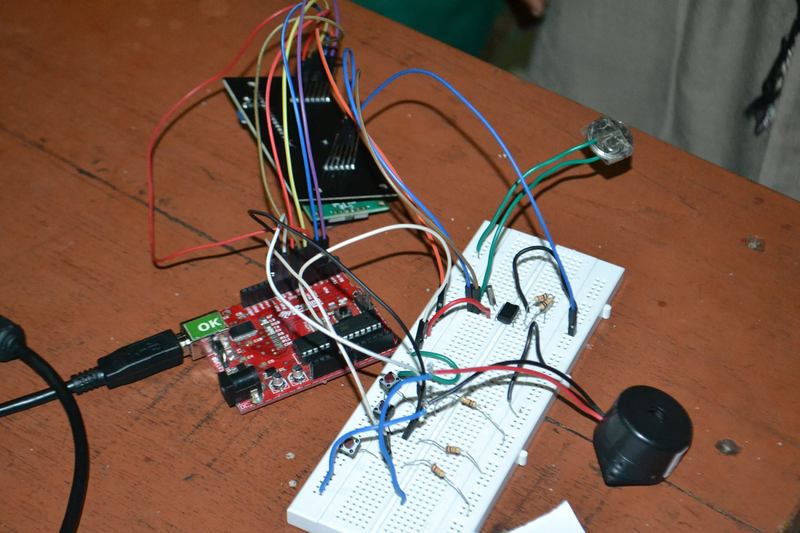 Freshers will be more motivated to join us!"

Kaushikajanani, a member from the club said " the success of this goes to all its members: The 3rd years for being great mentors, the 2nd years for all their hard work ! This event is an example of what one can do as a part of this club."
For those of us, interested, the robotics club in collaboration with the CEG Tech Forum is hosting a workshop on Feb 7th on Autonomous Robotics. This workshop aims at exploring various aspects of autonomous robotics and embedded systems.
Well, what are engineers but a little of invention and innovation?

Photography: Shashank Neralla