I belong to a Department that stands out from the rest. The 'Biomedical Engineering' field is an amalgamation of subjects in medicine and Engineering, much like the constituents of a culinary dish. Though the BME department has been perceived as unique, not everyone feels secure in shaping a career in this domain.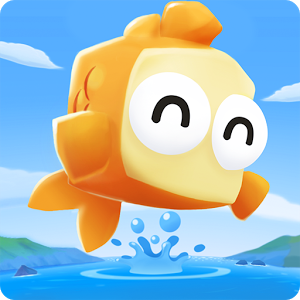 Amidst the bustle of the mainstream Engineering departments, I feel like a fish out of the water. Though the BME department has laboratories nestled amongst the confines of the ECE Department, I often find myself asking whether I truly belong here.
The proverb "appearances are deceptive" is apt in consideration to my Department. The total strength of my class resembles the 'Morning show' in a theatre – with quite a few empty seats and sleepy faces.
Those (few) who are actually familiar with my Department (or pretend to be) usually reply along the lines of "Oh! Biomedical? Great scope for the future!", when I tell them about my course.
The usual reply, "Pardon?", from the others (mostly everyone) breaks my heart. The BME Department's almost non-existent presence in Facebook memes by troll pages does not help my case either. The term BIOMEDICAL is often humorously mutated to BAYAM-MEDICAL.
Sometimes I ask myself 'How will the days after my graduation be? How will the society recognize me? Am I a doctor or an engineer?' While these questions bother me at times, I find solace in the fact that an undergraduate degree in Biomedical Engineering can open many doors for future studies. As the adage goes "The glass can be either half empty or half full." It all depends on our perspective. After all, we are the masters of our own destiny.
Just like every other department in college, BME offers some unique advantages. I currently stand on the bridge offering me equal opportunities to explore both sides (MEDICAL – CORPORATE). The perk of existing in this equilibrium state is that one can enjoy the best of both worlds. Perhaps the best part of being in the BME department is that we have the brainchild of that equilibrium state right here in our college itself, through the NHHID (National Hub for Healthcare Instrumentation Development) which serves as a platform for the integration of scientists, engineers, technologists, industrialists, businessmen and people from many more such avenues.
Graduates of BME department, apart from having a variety of options for higher education, also have the opportunity to get placed in core companies like 'Siemens' and 'Zifo'. These are just some of the things that inspire me and make me proud to be a part of the BME department.
There's a lot more to this field than meets the eye, and who said the standard path is the best? Just as Robert Frost said in his poem, "The Road Not Taken", I took the one less travelled by, and that has made all the difference.