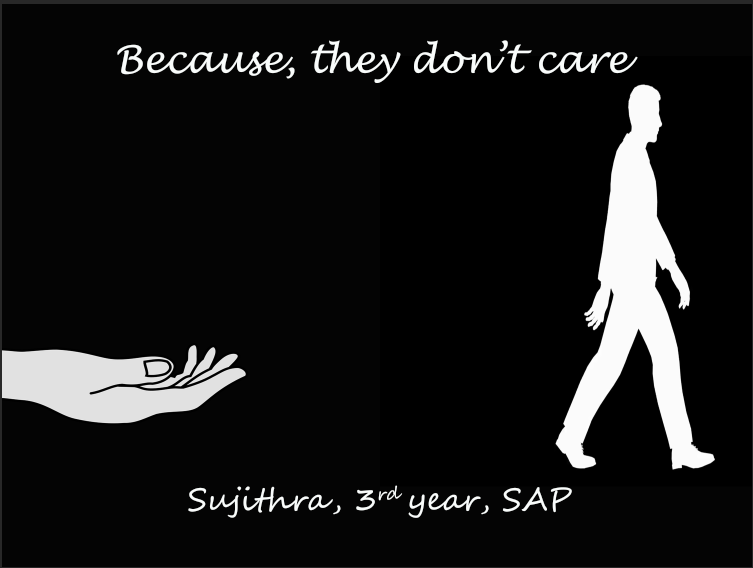 Picking up the phone having no one to call.
Reaching out for an arm at the brink of drowning in the dead!
The howling heart with not even a soul to hark,
The hollowness in you while hiding in the darkness,
The empty feeling that comes from within,
Lying down beneath the moonlight
Faking that you finally have her,
Someone who would last.
Wrists cut, veins opened.
Tears fell to the ground falling apart.
Still, they don't care!
For the clock ticks, the leaves rustle,
The world keeps spinning;
But just not for YOU!
"Get over with it," they say.
I wish I could find a way.
Trust is my biggest fear,
Enough of all the tears!
Yet, I have only myself to blame
For letting you in, to BREAK THE BROKEN AGAIN!
Thus, a poem to blame myself and the world.
A poem to get out the things cramming my head.
A poem that no one ever needs to listen.
Now, left empty-handed with nothing to do of WHAT IS LEFT!