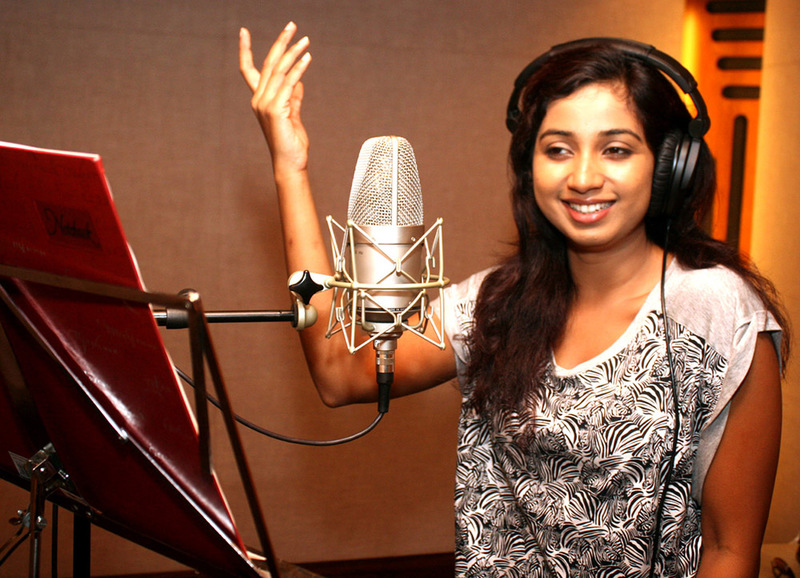 Can you think of a singer who is constantly evolving? A singer who sounds just as divine live as recorded? A singer whose humility has captured hearts and acquired respect? Prodigious, perfect, inimitable and legendary; a few of the words strongly affiliated with this songstress. Yes, I'm referring to the voice behind your favourite songs – my role model, Shreya Ghoshal.
For many, she defines music. She is a youth icon, the leading Indian female singer, a judge and mentor. For others, she is the pride of India. For me, Shreya is a sacred gift to music lovers' of our generation and future generations. When it comes to Shreya Ghoshal's songs, one does not just merely listen; one delves into her vocals appreciating every note and technique.
Shreya's reign commenced in 2002 with the Devdas soundtrack, and since she has become a worldwide phenomenon accumulating a huge fan following. Upon realisation that all my favourite songs were sung by one individual, I researched Shreya and was immediately enticed. With her aura being so compelling, getting to know her without becoming an admirer isn't an option. Be it her childlike nature, the foodie in her, her magnanimity, her quirkiness or her philosophical outbursts, there's a lot to adore about Shreya!
Modesty and talent is a rare combination. Despite the abundance of awards and affection, Shreya has remained grounded, still mirroring her younger self in the green frock crooning Suniyo Ji on SaReGaMaPa, and that's why I'm a huge fan of not only Shreya the singer but the person too. The beauty of her persona coincides with the beauty and innocence exuded by her voice; she is her voice personified.
Shreya's vocal prowess and versatility have transcended her to a league of her own. In my opinion she is the only Indian singer who has real soul and depth to her voice, and that soul can reduce one to tears. Oozing passion for good music, Shreya works beyond the description of a playback singer in hope of distorting the monopoly in the album market. Her passion is reflected by her dedication, from recording five songs in five different languages in a single day to performing with a fractured foot – Shreya is unstoppable.
I'm proud to be a Shreya fan. When I'm down, it's her songs I turn to. When I'm happy, it's her songs that I celebrate with. When I feel like giving up, it's her musical journey that I recall. She has positively influenced my life and acts as a constant source of motivation. Shreya Ghoshal is not a mere singer; she is a musician, role model, achiever and activist for movement in the music industry.
This Dreamy Queen and Melody Princess is celebrating her 31st birthday today. This is a true dedication from her true fan!