Before this tour started, there were many people who didn't know much about their classmates. The tour changed all that. With hostelites and day scholars sharing accommodation, it fosters new friendships, within your class and outside. It assesses your ability to live and brings out the artist in you in this world of beautiful colours. It also provides you with the opportunity to get hold of people about whom you had no idea of.
We started on our journey to Kerala, known as God's own country, on the 24th of September. Our first stop was Wayanad, which is famous for its beautiful mountains, dense forests, plantations, tribal population and destinations. To be honest, the first day was a disaster due to three things - the train was late, a 90-minute journey was made into a 210-minute journey, and we weren't allowed into the Soochipara waterfalls since it had just rained few hours previously. Well, if we started pointing fingers at people responsible for this, it may take an eternity.
When a tour starts as bad as this, it's only natural that you would be sceptical about whether the remainder of the trip would be enjoyable or not. Unexpectedly, it was the more than just fun.
The 25th of September, turned out to be an exciting day and set the tone for the rest of the tour despite the disastrous start. We headed to the Edakkal caves for trekking, followed by a visit to Banasura Dam, which, at an altitude of around 3200 feet in the mist-clad hills of Wayanad, would promised to be much more than just a vacation.
Next, we headed to Munnar, which was a night journey of around 10 hours. We visited the Mattupetty dam, which was very beautiful, and then went boating at the same lake, which ended with some disdain from the owners as we splashed water all over the life jackets.
The night was just as memorable with the campfire. Amidst torrential rains that hurdled down at us, the students never bogged down and made full use of the rains with a variety of kuthu songs and a combination of various dance moments which made the evening worthwhile.
We then made an early morning trip to India's number one theme park, Wonderla, which doesn't need any introduction. The land and water rides were enjoyable, some rides twice/thrice/more than that. I'll refrain from mentioning some embarrassing bloopers in those rides.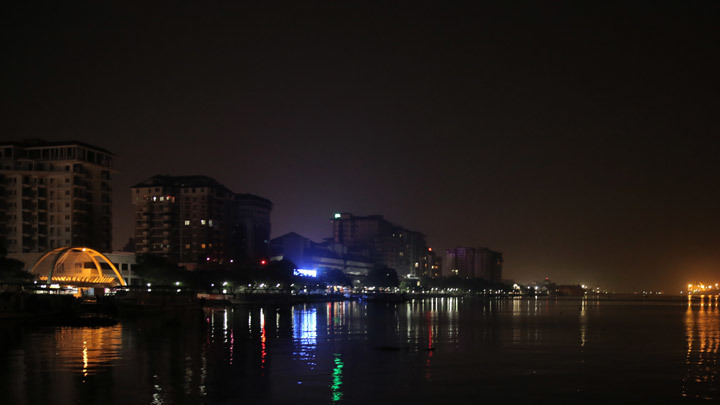 The last day began with a Marine Drive, which is a picturesque promenade in the city of Cochin. It is mainly built facing the backwaters. Following this was a drive to a Jewish place with many shopping centres and a museum.
The tour drew to an end as we made another long trip to Palakkad railway station, and reached Chennai in the early hours of 29th September with many joyous moments and sweet memories engraved in our hearts.