More than 200 children gathering at one place, other than school, seems like a cutesy issue in itself. To be able to get along with them, or worse, engage them in conscious activity is a feat only a gifted few can manage. Such a feat was achieved on 28th February 2018 at Aatral'18, hosted by the National Service Scheme (NSS) Unit 4 at the Vivekananda Auditorium.
The event commenced at 2:15 PM. The occasion was graced by the core officials of NSS, the prolific speaker and freelance life skill trainer Udhaya Sandron, and Actor Aari. The event began with the Tamil Thai Valthu, along with the boisterous sing-along of the students who were from grades 1-8.
The opening address was delivered by Mr Arul Selvan. This was followed by a few words from the Registrar Dr S. Ganesan, who remarked about the brimming energy of the audience. He highlighted the importance for some students to be given 'that small push' to excel, to achieve and display their prowess to the world. He opined that Thomas Edison, the pioneer behind so many inventions, was motivated by the steadfast belief of his mother in his potential.
Following suit was Mr Dandapani, who emphasized that true education was not only imparting knowledge but also creating a humane person out of a child.
The key speaker of the evening was the chief guest Mr Udhaya Sandron. His enthusiasm and zeal spread like wildfire through the crowd. He first split the crowd into 2 teams and asked each team to cheer and applaud as loud as possible. When one of the sides didn't have enough gusto, he said the students were rather more enthusiastically thinking about running away from the auditorium. This elicited laughter from all around the auditorium.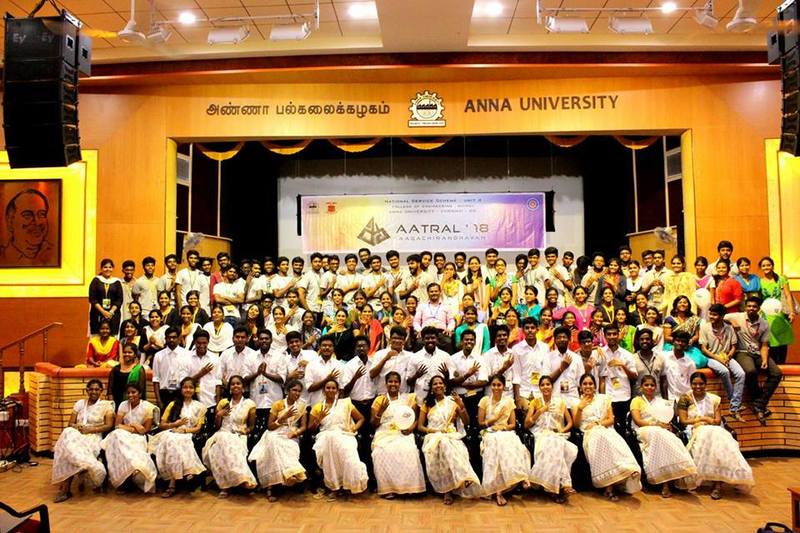 On a more serious note, he remarked that it was solely our mindset that geared us or shielded us from success. Referring to the architectural wonder the Angkor Wat, Mr Sandron mentioned that our DNA contained success consciousness. He then called upon a couple of student volunteers to demonstrate the Super Brain Yoga. He stressed on the fact that exercise was the key to increasing concentration and reducing memory loss. After the Super Brain Yoga session, the actor Aari arrived and had an interactive session with the students.
The winners of the pre-events conducted at Samarpana, a special school for mentally challenged children, were honoured by the chief guests. Following two enchanting singing and dance performances, the curtains dropped by around 4:45 PM.