"Giving away one's life to one's fellow beings need not necessarily be literal. It can also be through one's contributions to society." Keeping this in mind, the National Service Scheme (NSS) – Unit 7 of College of Engineering Guindy (CEG) conducted a blood donation camp on 19th December, 2016 (Monday), thereby kick-starting the activities of students for the even semester in the campus.
Incidentally concurring with the birthday of Dr. P. Narayanaswamy – Dean, CEG – the reopening day saw donors pouring in large numbers. The inaugural ceremony witnessed the august presence of the Dean, apart from dignitaries from Lions Blood Bank, Egmore, and Indian Red Cross.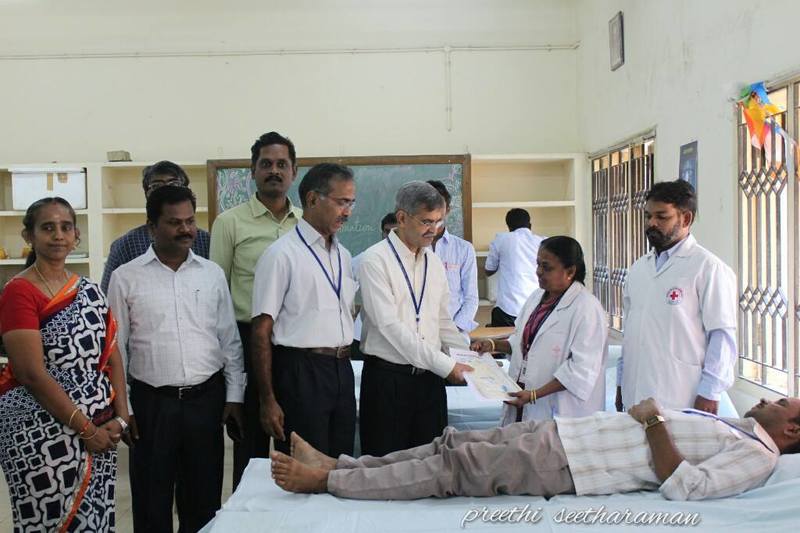 The benefits of donating blood, such as reduced chances of occurrences of heart attack and other cardiac ailments, increase in the immunity and resistance against diseases, and the rejuvenation of blood vessels and cells after donating blood every time, and the production of new red blood cells (RBC) were briefed, after which the actual camp was rolled out.
Approximately 100 people, including students and staff, were eligible for donating blood based on their body mass and haemoglobin count. Proper checks and verifications were made to ensure that people who had prior ailments or any such defects were not allowed to donate blood. All the donors were given refreshments and participation certificates to appreciate their service.
The day also witnessed saplings being planted by our Dean, in the wake of the aftermath of Vardah. This camp highlighted the enthusiasm of the students who came en masse with friends and classmates even on the first day of the semester, also reiterating that instead of donors having to go the place of need (mostly blood banks), it is always effective when the medium comes to them.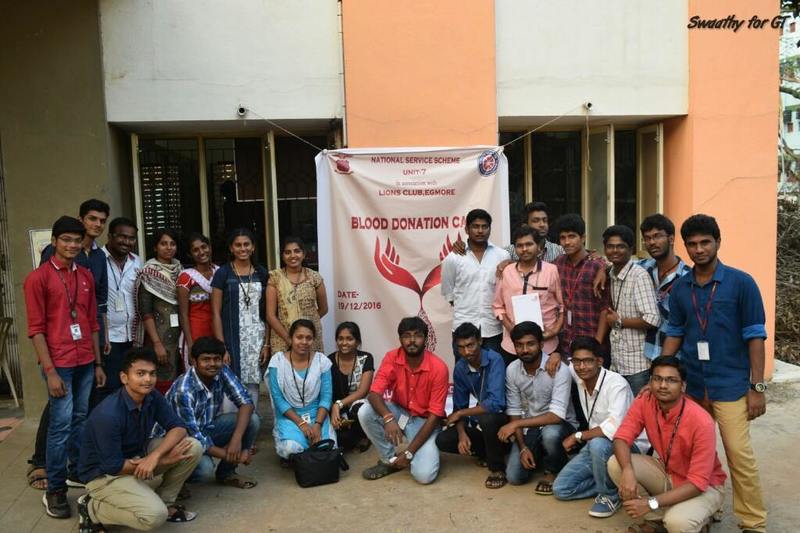 The Guindy Times appreciates the efforts of NSS Unit – 7 in organising this blood donation camp in an organised manner, despite the postponements in the reopening date, and applauds the donors for their charity.