"Geoinformatics"- a domain unknown to many. In an attempt to create awareness about this discipline of engineering, the Society of Geoinformatics was created. The Society of Geoinformatics focuses on creating opportunities and conducting related events for all geoinformatics and remote sensing engineers to showcase their skills.
The inauguration was held on 31st August, 2016 at the Colin Mackenzie Auditorium, IRS. The president of the Society of Geoinformatics, Dr M. Shanmugam, heartily welcomed the chief guest Mr K. C. Parameswaran, Highways Department, Government of Tamilnadu, and the Director of IRS, Dr S. S. Ramakrishnan.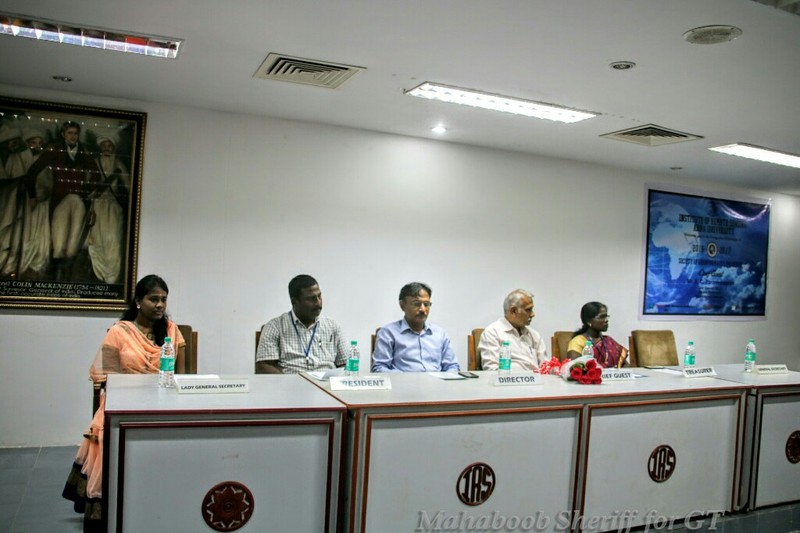 Dr Ramakrishnan commenced his speech with a reference to an old M.G.R. movie, Netru Indru Nalai. "This department started with a small strength of 120 people. Now it has grown into a huge department in Anna University. We are now in a position to integrate data and take better decisions on geographical fields", he said. He concluded his speech by noting that technology makes our lives more miserable. Then the General Secretary, M. Hari Hara Ganesh, presented the events for the upcoming academic year- Celestia and Geohorizon.
After the release of the official letter for the SGE (Society of Geoinformatics Engineering), the chief guest, Mr K.C. Parameswaran, gave a gist of the contributions of SGE in the Highways Department. He stated that mega projects like Golden Quadrilateral Super Highway became viable because of the engineers found in our college. As the demand grows, the need for proper infrastructure of roads and highway pile up. These demands can be met with the help Geoinformatics (GI) engineers. Further, he gave a brief description on the activities of GI – "This part of civil department deals with the network analysis, cartography and geography, which are done with the help of coordinates on the Earth's surface. With the advanced instruments available, digital information of every nook and corner of the earth is collected by GIS. Google Maps is one of the best examples that explains the need of GI engineers." He wound up with an open request for GI engineers to aid in highway planning and related activities.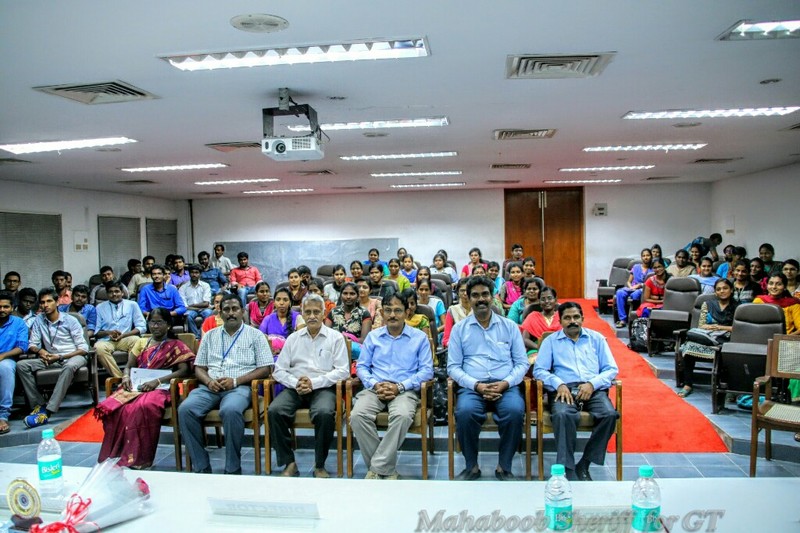 J. Priyadarshini, lady general secretary, ended the inauguration with a heartfelt vote of thanks. The effusion of the chief guests provided a clear vision on the importance of this field of engineering. Geoinformatics and Remote Sensing are not only unique subjects, but also much needed ones in today's world as well.