"People who enter as guests will leave as friends" said a senior, as he warmly welcomed the 1st year students of the Materials Science department for their fresher's day, Novato Fiesta, held on 25th January 2017, at the Henry Maudslay hall, in the Department of Mechanical Engineering.
The event kicked off with a second-year student reciting a Tamil poem to welcome his juniors. Then Dr B. Mohan, Professor and Head, Department of Mechanical Engineering, addressed the gathering about the history, working and disciplines of the department. He pointed out the uniqueness of the course and the various projects carried out by seniors. The faculty present in the hall were then introduced. Then, the treasurer of the Society of Materials Science Engineers (SMSE), Dr D. Sangeetha, shared her experience of working in the department.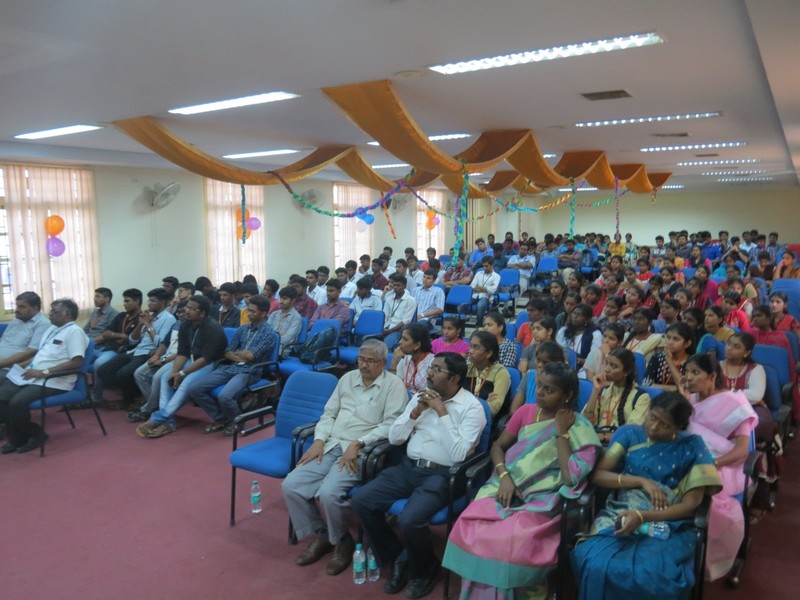 Later, a fun interactive session between the juniors and seniors began. The students who took up the task in a sporting spirit were bestowed with the title Mr and Ms Novato.
After all the enjoyment, Mr Deni Joe, general secretary of SMSE, spoke briefly about the forthcoming inter-collegiate symposium Quanta '17 and launched its logo with Mr and Ms Novato. The theme for the year is "Agriculture". The juniors then had a surprise waiting for them, as the second-years gave them a welcome gift. .
Few departments exhibit as close a relationship between its juniors and seniors as the Materials Science department, and Novato Fiesta was an excellent showcase of the camaraderie that exists, helping the newcomers settle in to life in the department.