Would you give up an opportunity that offers immediate gratification and a satisfactory salary for a chance to experiment with new ideas at the cost of your time and energy but yields returns on the long run?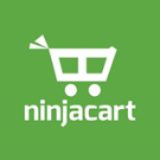 Kartheeswaran Kandasamy, an alumnus of our college and an IIM-A graduate is co-founder of ninjacart, the online grocery delivery service - which has recently raised $3 million. A highlight of ninjacart is that they are working to bridge the gap between farmers and shopkeepers by eliminating middlemen, which would give farmers more economic flexibility and freedom of choice. In an exclusive interview with GT, he tells us about the choice he made and why it has made all the difference in his journey so far.
In your opinion, what does our college offer aspiring entrepreneurs?
Our college gives us the freedom to think without boundaries and provides an environment for us to pursue our dreams without fear. It has an atmosphere with enough like-minded people, who aim to impact lives of people on a large scale.
How was your learning experience at IIM Ahmedabad? How different was your college experience there?
I actually learnt more outside the classroom than what I learnt inside at IIM-A. I think the main difference is the diversity you find in IIM-A—meeting people from different walks of life and learning about their cultural backgrounds, be it Indians or students from around the globe. This gives you the ability to accommodate and appreciate the differences among people. Also, IIM-A gives you the impetus to widen your range of analysis and encourages you to question the obvious.
Which would you rate as the most pivotal point in your career thus far?
At IIM-A, instead of focusing on getting into a high paying job, I was particular about getting into a Product Management role at a startup. Out of the 70 companies that came over a period of 2 days at IIM-A, I applied for just one- TaxiForSure and I got selected. People claimed that I was crazy, but in my heart I knew that I was pursuing what I wanted to. Looking back now, this decision has given me more than what I could have asked for.
How did your role as the Student Director of Kurukshetra '12 help you professionally?
Answering that question in just a few lines would not even remotely be justified, but to put it briefly, I would say that k! played a major role in what I am today. It gave me everything I needed to become the entrepreneur I wanted to be - connections, exposure to face people, learning to experiment, getting to know juniors and seniors, and making new friends.
Let's talk about your hugely successful start-up, ninjacart. What was the idea behind its inception?
I met Thiru, a 2007 CEG graduate at TaxiForSure and that's how it started. Thiru had this idea about a locality-based blood map through which people can reach out to blood donors immediately. That eventually came out as a local chat app called Shout. Over time, Thiru and his team decided to connect local businesses with customers. That's when Thiru and I decided to work together on the ninjacart idea.
What future do you foresee for similar online services?
In my opinion, the mobile industry will disrupt every other service in a way people would never imagine and change the way companies run their businesses. Start-ups will create value by removing the unnecessary fat in the value chain, leading to highly efficient data-driven systems.
Could you elaborate on the patent-pending hack-proof authentication system?
I had applied for it a while back, but didn't follow up to get it patented. The idea is to build a plug-and-play authentication as a service platform to enable seamless integration. The whole project helped me understand that it wasn't the technology, but solving a problem using technology, which gave me happiness. This helped me choose an MBA over an MS. I'm not sure if life would have been better if I had taken the other route, but today I don't regret the decision I made.
What advice would you give students who aspire to be entrepreneurs?
Ideas are like buses. You will always get another one! Fall in love with the problem and not the solution. I'd suggest that students join a start-up straight out of CEG at the very least and if not, begin one themselves. The focus should always be on building a great team, and it definitely helps if you have an inspiring mentor.
ninjacart has carved a niche for itself in Bangalore, from where it operates. With inputs from several CEGians, it has gone from twenty transactions a day to well over two hundred today. Currently, there are around 15 CEG alumni working in NinjaCart, and Karteeshwaran is constantly on the lookout for more to join his team. He would be delighted to guide or be of assistance to any prospective enterprisers in our college. His email ID is kk@ninjacart.in.