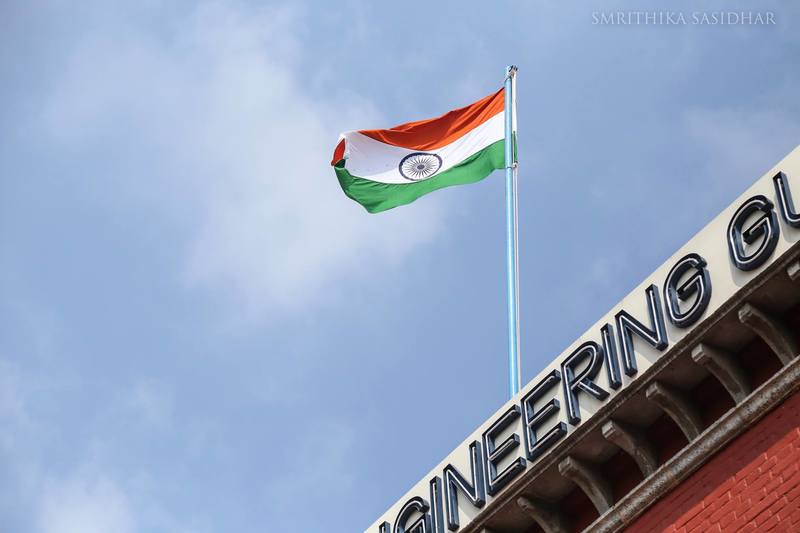 Anna University celebrated remarkably the 67th Republic Day on the 26th of January 2016, between 7 and 10 AM in front of the magnificent red building in the CEG campus.

Republic Day commemorates India's constitution coming into force on January 26th 1950, declaring India a Democratic Republic. This originally dates the anniversary of Purna Swaraj Day held on January 26th 1930. As observed, a highlight of the republican tradition is an armed citizenry, the Republic Day Parade becoming an emblem of India's pride.

Accordingly, the program commenced with the NCC Army and Navy parade led by the Commanding Senior Indrajeet commander, NCC navy , and the platoon commanders - Ranjith KN (Cadet under officer, engineers platoon ) and Murasolimaran (cadet under officer, signals platoon) .


The program was graced by the presence of the honourable Vice Chancellor M. Rajaram, the Deans of the Anna University campuses, and other dignitaries.
The audience included the staff, students , and student volunteers and members of the YRC, NSS and NSO groups.

The Parade was followed by the hoisting of the tricoloured flag and the singing of the Indian National Anthem which was in turn followed by the Vice Chancellor's speech.

Subsequently, the cultural performances took place that consisted of vocal, instrumental and dance pieces by the students of CEG, ACTech , MIT and SAP . Hats off to the students for their splendid display of talent in both the classical and non-classical fields.
The program drew to a close with a prize distribution sequence. Prizes were given away for a children's fancy dress competition and to the exemplary NSS and YRC volunteers and medals and awards to the NCC Army and Navy Cadets .

This year's Republic Day celebration was another impressive event and Anna University shall continue to celebrate spectacularly in the years to come .

Jai Hind.