What is the kick in just publishing the best things that our College has come across in 2K14? Let go of the nice things that happened in our campus last year. Moving on to the "not-so-good" part. Here comes a list of 5 things we personally wish hadn't happened (seriously!) in 2014.
1. The Curious Case of Missed Stages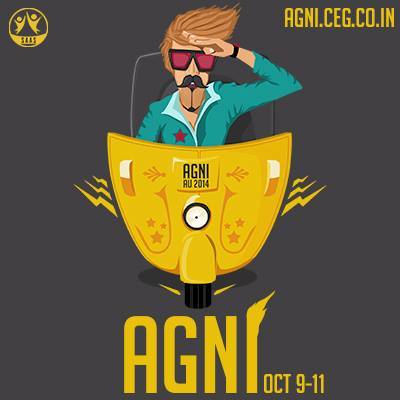 Anna University never fails to impress the freshers with AGNI - the Intra College cultural fest, and never fails to bid a well placed send off to the final year engineering pass outs with a convocation ceremony in OAT at the campus every year. But this year, the stages were never set as AGNI was permanently called off due to political outbreaks and the Convocation was planned at the MIT Campus. There were dejections across the CEG people who felt it would have been better if they had had the opportunity to get felicitated at their very own campus (we wish this wouldn't happen to us).
2. Cutting Cake No Papa!
"Birthday Celebrations are strictly Prohibited."
This sentence came in as a shocker like an unaswerable 16 mark. One best thing about AU is the liberty you get. But, gone are those days where you plan a surprise cake cutting for your class mates inside the campus (I bet the gallery has seen more reunions and birthday celebrations than the last minute group studies).
3. Cutting Power Yes Papa!
Suspension of labs were very much common among some departments this year, thanks to the shortage of power supply, that even the power backups ran out of power. It was a tough time for hostelites as the power cut was prevalant during the day time (disturbing their siesta) until there came a saviour - the monsoon rains, which never gave sufficient rain to the city, but poured it down more than enough for the power generation (no comments).
4. "Save us"
-Yours for life,
Trees.
Commenting "Yours for life" doesn't mean that we are most welcome to cut them off. The Campus saw many trees going down around,and especially alongside the hostel rooms for infrastructural improvements this year. (We wish the management comes up with a better idea to conserve them)
5. Baba Counting Starts!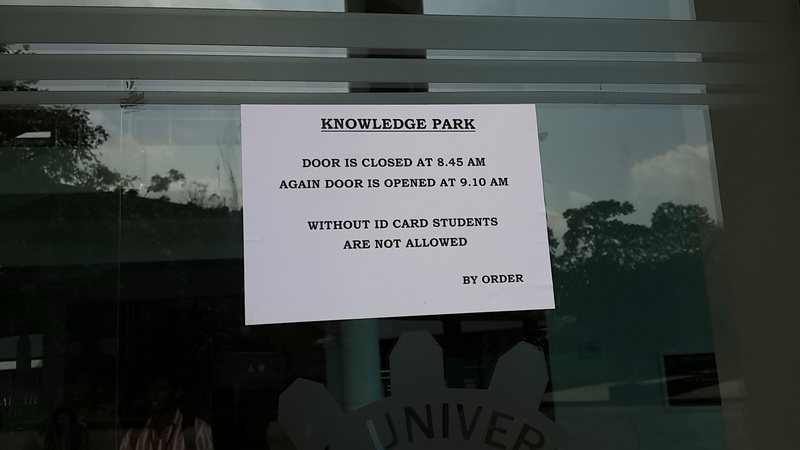 OK wait! This has nothing to do with Thalaivar. But it is about the "tick tick one tick tick two" seconds of the Knowledge Park (KP) at 8:45 (much like a school block). Be it Traffic Jam, be it bus strike, or be it you getting drenched like a buffalo during the rain, you ought to receive the blame for making it late (we wish that the door closes even for the professors who make it late).
Whatever it is, it took a lot of effort to search for, find and list out these things. The effort that was put in is more than enough to define what AU and its ever lasting Pride is.