Movies are an integral part of our lifestyle, and mould us in different ways. We imitate our favourite characters' body language, speech, beard, hairstyle and much more - be it good or bad. Furthermore, they have shaped our thoughts and habits - our attitudes. If you don't agree with the power of a movie, please watch the Malayalam movie Dhrishyam, which is bound to change your opinion.
I came up with a list of movies that changed my perspective on the world. The list is not about the Best Movies, but after watching them, they may have an effect on you.
14] Inception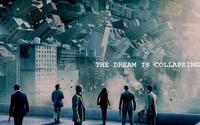 Genre: Science Fiction
What if we woke up one day to realise that our whole life so far was a dream ?
If the movie Matrix tells us that we cannot confirm the existence of anything except our own consciousness, this movie makes us question our own existence.
Widely touted as Christopher Nolan's magnum opus, this film features a team of highly talented people trying to plant an idea in a businessman's mind through a dream. The cinematography will make you stick to the screen. This is a movie I suggest you all to watch once, and I bet you will watch it again; this is one of those movies that one simply cannot completely understand the first time - which, when you think of it, is a shrewd business strategy.
Other equally good movies from the same genre include The Matrix, Transcendence, Edge of Tomorrow, Interstellar.
Top Quote: "What's the most resilient parasite? A bacteria? A virus? An intestinal worm? Nothing."
"An idea. Resilient, highly contagious."
13] Raatinam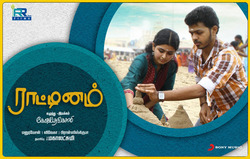 Genre: Infatuation.
Every one of us has experienced infatuation. This movie shows that while such emotions are at their peak during one's teenage years, you can't even think of playing the game without family support.

If your heart deflates after watching this movie, don't worry. Watch Hitch, a movie illustrating that appearances don't matter to impress girls.
12] Shawshank Redemption: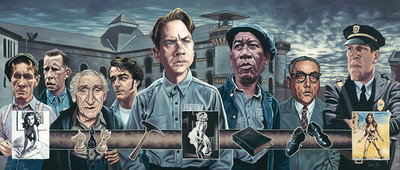 I wondered why this movie is highly rated on IMBD, until I watched it. This movie defines the terms perseverance and hope.
The movie is based on a short story with the same name by Stephen King. The plot involves a banker, Andy Dufresne, who is wrongly convicted of his wife's murder and sent to the notorious Shawshank Prison.
How he exonerates himself, forms the rest of the story.
The movie attained a perfect 10 from acclaimed critics for its screenplay.

Top Quote: "Remember, Red, hope is a good thing, maybe the best of things. And no good thing ever dies."
11] The X-Files: Fight the Future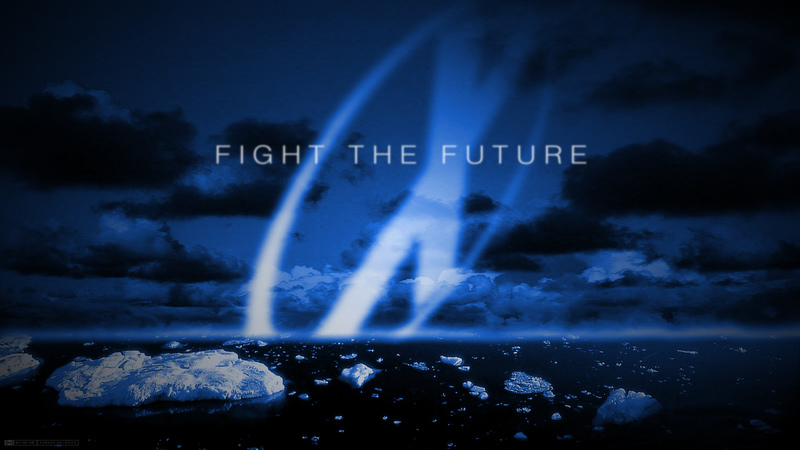 Genre: Conspiracy
It's a common idea that, out of the billions of galaxies extant in the observable universe, each of which harbour innumerable solar systems like our own, chances are extremely low that ours is the only planet conducive to life.
What if we make contact with an alien civilisation, but the government tries to hide it?
What if one elite group of people controls the events of the world? What if aliens are colonised underground?
Scary, isn't it?
This movie is based on the TV series X- Files. The story follows agents Mulder and Scully, removed from their usual jobs on the X-Files, and sent investigating the bombing of a building and the destruction of criminal evidence. They uncover what appears to be a government conspiracy attempting to hide the truth about an alien colonization of Earth.
10] Ko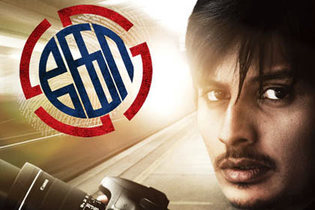 Genre: Youth in Politics
Click. Click. Click. This movie shows us the power of a journalist. The plot involves an extremely enterprising, quick-witted photojournalist helping his friend - a young, aspiring politician - gain leverage in the election campaign. With twists and turns that'll raise your eyebrows and make your jaw drop, this movie illustrates both the ground reality of the current political scenario in our country, and the massive power wielded by the media in shaping public opinion. The motive of this flick is "one cannot achieve in politics without resorting to politics".

9] I, Robot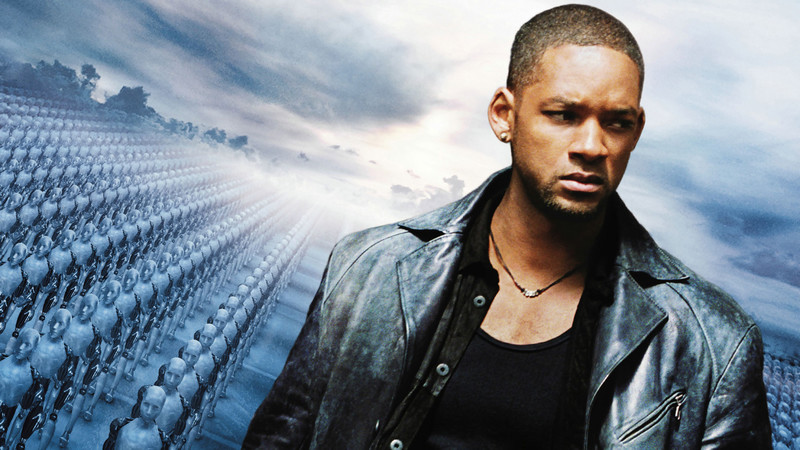 Genre: Technology/ Sci-Fi
It might be gross to title this as the English version of Enthiran, but what if a robot instructs us on what to do? What if robots become self-aware, like Chitti manages to in Enthiran ? Even Carnot engines aren't 100 % efficient - the same applies to artificial intelligence.
This blockbuster by Will Smith promulgates a clear message : Do not rely too much on technology.
Top Quote: "You just can't differentiate between a robot and the very best of humans."
8] Anjathe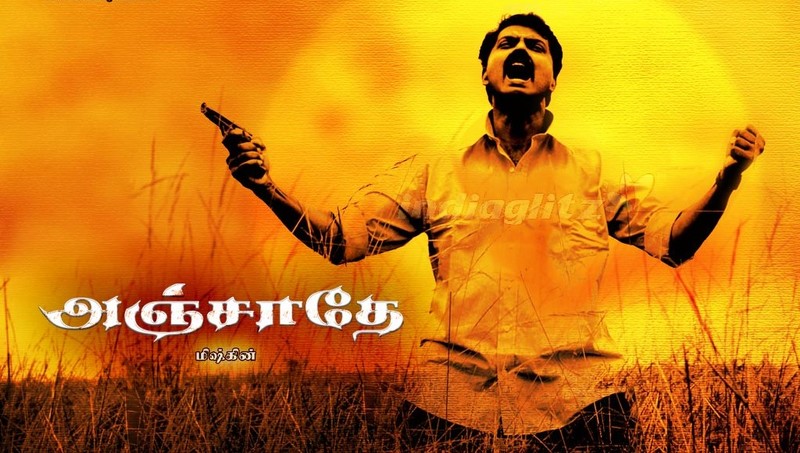 Genre: Life
Not a day goes by without a news of robbery, rape and rebellion; it seems that every day, more and more people indulge in these crimes and make the world a scary place to live in. This flick shows how situations change a man - that every robber and maverick has a past that led them there.
Though this is a multi-dimensional issue, the plot is restricted to a single cause : nepotism. The story revolves around two friends - Sathya, a loafer, and Kiruba, an aspiring cop. Sathya unintentionally grabs the place of Kiruba by his uncles' power. The movie continues with the aftermath of this incident. A stark representation of reality, Anjathe is Mysskin's magnum opus / the jewel in the crown of Mysskin.
7] Final Destination Series: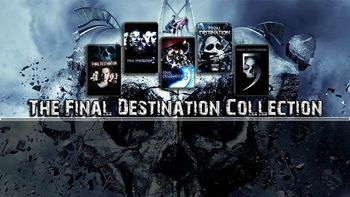 Genre: You cannot Defy Death.
The main idea of this movie is that everything happens according to a pre-determined fate. It makes one wonder, "Can a death even occur this way?"
The plot begins with a protagonist having a premonition about a fatal accident about to claim the lives of many, including himself - in a few split seconds / minutes before the accident is to occur - after which they warn away as many people as they can from the site of accident. Those that survive this first accident are sequentially killed in a series of macabre accidents brought about by bizarre coincidences. Death is portrayed as an invisible entity breathing down their necks, manipulating the environment around the victims and killing them finally, in spite of (and sometimes because of) their extreme precautions .
6]The Dirty Picture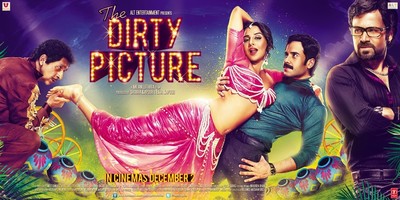 This movie made me realise that it takes more than acting skills to become, and remain, a celebrity, and that each celebrity walking the red carpet now, has once gone through a really hard phase. They too have their own problems, which make all their show-off and indulgences understandable. They deserve respect.

The plot is a drama based on the biography of Silk Smitha, an actress who rose to great prominence in South Indian cinema in the 1980s.

Top Quote: " Filmein sirf teen cheezo ke wajah se chalti hai - entertainment, entertainment, entertainment ..... aur mein entertainment hoon!"
5] Swades: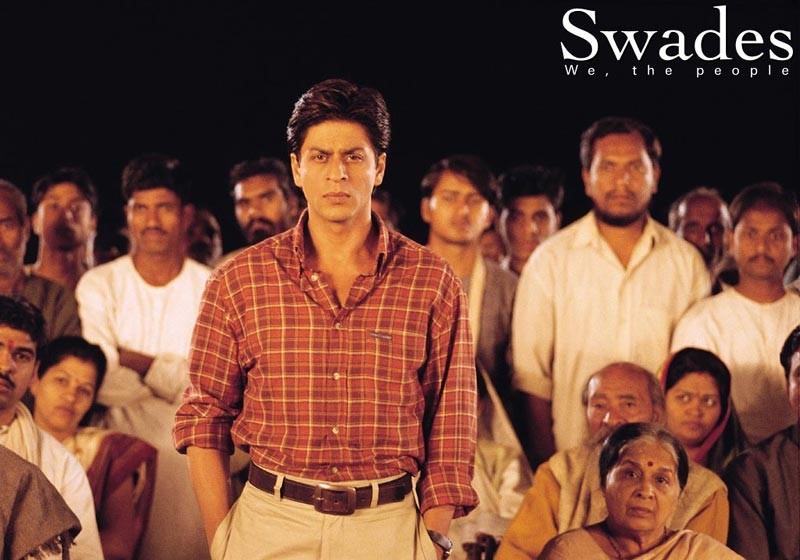 Genre: Patriotism
A movie which says that everyone can do their part for the country's empowerment. Everyone can be a hero,by helping those in need. A violence-free movie with tranquil screenplay and a clear message to all Indians residing at home and abroad - Do your bit for your motherland.
This movie is based on a real-life story. Shah Rukh Khan, a NASA scientist, after seeing the distress of some villagers, decides to help them out with the exigent need of the country - electricity. ARR's music is one more reason to watch this film.
Top Quote: "Whenever we are under pressure in a competition, then we always say one thing - culture, tradition."
4] Nanban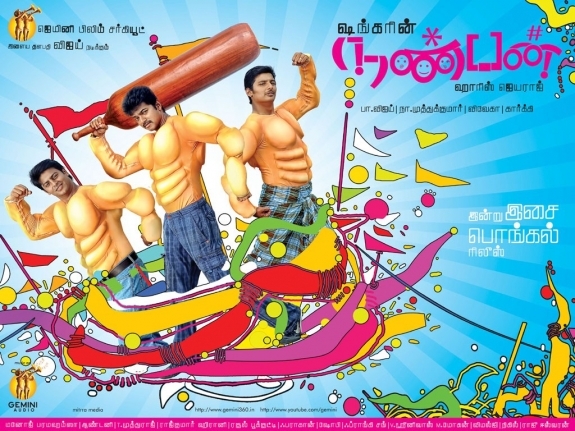 Genre: Motivation

This movie points out the flaws in our education system and how every student must be powered with a thirst to learn.
A remake of 3 Idiots, this movie shows the college life of three distinctive friends.
One who understands and studies, one who studies due to his family conditions and one who negates his passion and studies for his parents. Each one of us has some parts of these three characters in ourselves. The director brilliantly mixes humour with messages. This is a movie every college student should watch.
Top Quote: "Life is a Race. Run, run, run !"

3] FROZEN

Genre: Love
The plot involves a young, beautiful princess Elsa, who leaves her city, unable to control her power of turning her surroundings to ice. Her charismatic sister Ana tracks her and tries to bring her back as Elsa accidentally gets her city frozen. With its dandy plot and adhesive / addictive music, this movie displays the strength of the bond shared by sisters, and that true love can be found in anybody.
If you didn't identify as much with Frozen, let it go. Other impactful animation films are Toy Story, Tin Tin, Brave, Madagascar, Monster University, Hotel Transylvania, Cars, Ice Age, Finding Nemo, Up, and Cloudy With Meatballs.
Top Quote: "Only an act of true love can thaw a frozen heart"
2] Fight Club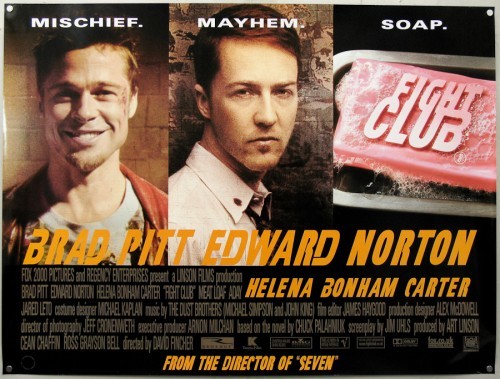 Genre: Living a Real life.
This is a very insightful movie with sparkling dialogues on life, fear, and the materialism driving today's world.
First, each character in this movie is unparalleled and must be lauded for their exceptional acting. The story is about men who fight recreationally to take out their discontent over their mundane lives.
Top Quote: "Stop trying to control things and just let go! LET GO!"
1] BATMAN Series.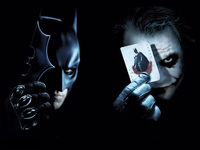 Genre: Loading…..
The first superhero movie with scientific reasons for all the supernatural stunts of the hero. Watch this trio once and you will get what you want.

This movie is a good entertainer alloyed with romance, twists and thrill. Background music and cinematography play important roles. The Joker, breaking all previous stereotypes of the qualities a villain should possess, emerges as a breakthrough character. His cool, different way of acting got him fans all over the world. Nolan connects every frame of the movie ingeniously and each sequel is woven well into a perfect garment to give a seamless thrill. The story involves the life of a billionaire heir Bruce Wayne, who has a distorted young life after his parents are murdered for a jewel. Thus he decides to be the saviour for his city, Gotham.
Top Quote:
Why do we fall, Sir?
So that we can learn to Rise up stronger again.
"It's not who I am underneath, but what I do that defines me."
Honorary Mentions: The Godfather, Anbae Sivam, Into the woods, Pulp Fiction, American Beauty, The Matrix, Enakkul Oruvan.
Movies show us beautiful locations, different ethnic cultures, ancient palaces, military bases, wars, dinosaurs, ships, airplanes, etc. Movies show us various people's habits and habitat; their body language and people we would never have had a chance to see otherwise. This gives us a whole new perspective on how we view this world. So the 120 Bucks is worth the 120 minutes (atleast in Chennai).