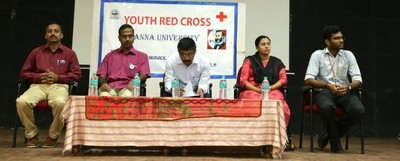 The morning of 6th September 2014 - just another Saturday, turned out to be one of the most meaningful days in the life of many CEG freshers. Yes, it was the inauguration of YRC-Youth Red Cross. The Tag auditorium was filled to capacity with 1st years who had volunteered to be a part of YRC. It was the usual Saturday morning scenario - tired eyes, sleepy heads, disinterested hearts-asked to spend their most awaited and precious Saturday morning in the name of yet another program.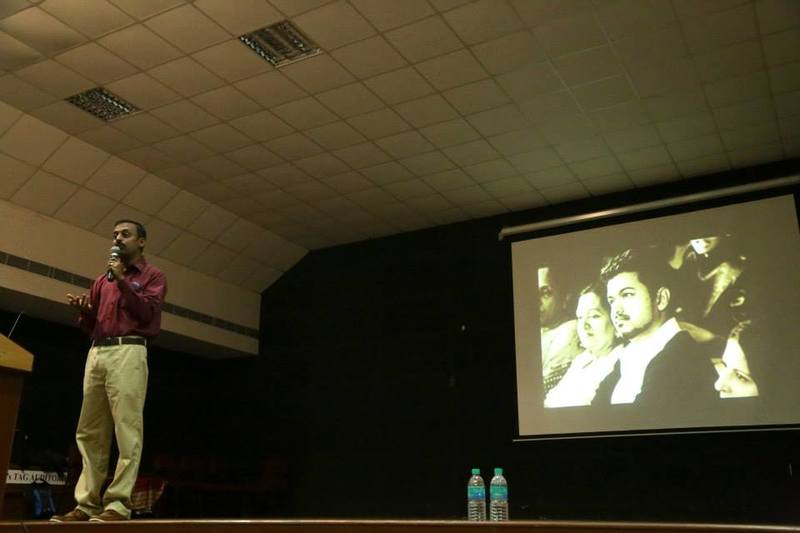 The whole scene changed, as soon as Dr.K.Vipinendran the first speaker went on stage with his presentation on various personalities and icons, like our Former President of India - Dr. A. P. J Abdul Kalam, one of the five co-founders of the social networking site Facebook - Mark Zuckerberg, God of Cricket, Master Blaster - Sachin Tendulkar, Ilayathalapathy Actor Vijay, the first Indian to win a medal in Badminton at the Olympics- Saina Nehwal, Superstar Rajinikanth and others to highlight their characteristic traits which took them to great heights and made the world look at them for what they are today! He also mentioned our own alumni and their remarkable achievements in their chosen fields.
The second speaker of the day came up with a highly interactive session for the students. The next few hours slipped away in a jiffy, thanks to a vibrant session by Mr. Shrikmar Menon on personality development.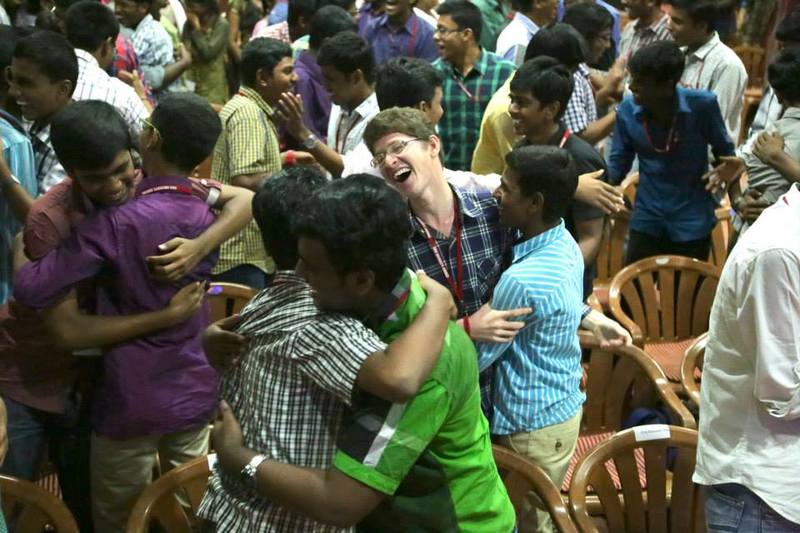 The program was approached in an extremely dynamic, energy-packed mode, where the students were made to orate, laugh, hug, greet, cheer, dance and sing. All sleepy eyes turned into smiling eyes with active heads and willing hearts. This session helped to realize that one's personality is not just what or how one looks or speaks, but how one easily connects to people. This programme helped enhance the patterns of thought, feelings, behaviors, interaction and self-confidence of the freshers.
This Saturday would surely have made each and every YRC student to undergo a meaningful change in his/her life and emerge with an enchanting persona.