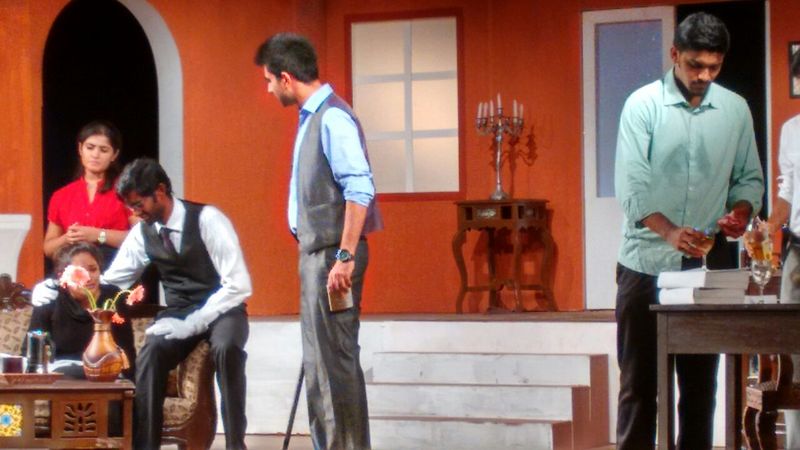 During my childhood, there was one novel that always gave me the creeps when I read it. The Hound of the Baskervilles, by Sir Arthur Conan Doyle, starring the legendary Sherlock Holmes, was a cross between a detective crime and a thriller novel. So my curiosity was kindled when I got to know that our college's theatre club, Theatron, were staging a play based on this. How they would recreate this story on a stage was a mystery to me. Hence there was no reason for me to miss this. An hour into the show, I conclude that the 200 rupees I spent on this show wasn't wasted.
Sherlock Holmes' most intriguing and well known adventure has been adapted into a one-set play, where the entire story unfolds in the sitting room of the Baskerville Hall. Holmes and Dr. Watson have been invited by Lady Mortimer (modified from the original storyline, where it is Dr. James Mortimer, probably to balance the gender in casting) to investigate the death of Sir Charles Baskerville. There is also a scare surrounding the newly arrived nephew of the deceased, Sir Henry Baskerville. Legend goes that the Baskerville family has been under a curse since the era of the English Civil War, when Hugo Baskerville offered his soul to the devil for help in abducting a woman and was reportedly killed by a giant spectral hound.
Holmes quickly concludes that it is a murder, no more a heart attack. Suspicion is raised on every member of the cast, from the Barrymores and their relative, the escaped convict Selden, to Lady Mortimer herself. What follows is a thrilling ride, where the audience is kept guessing as to who the murderer is till the very end.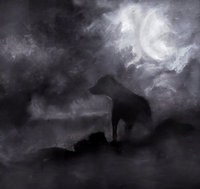 A detective crime play is different from a normal play, as the audience's eye for detail and attentiveness is put to a test. A blink of an eye, and you could miss a key detail. If you don't keep up with the names of the characters in the play, you could come to a different conclusion of your own. If you turn to your friend to have a chat, or keep track of the Liverpool-United match, you'll find it hard to follow.
Coming to the cast, Jaytesh Sridhar, as Holmes did a credible job complete with a coat, hat and pipe. With regards to the British Accent, nobody pulled it off too well, with only Malavika Ramachandran, as Kathy Stapleton, standing out. Sushmitha Shrikanth, who played Perkins (originally a groom), really captured the eye with her performance. Anantha Venkatraman portrayed the dual characteristics of Sir Henry, namely the man in love with Miss Stapleton and the drunk man on stage quite well. The costumes seemed to be hastily done. The dialogue delivery was close to perfect, with occasional small mistakes.
"Footprints"
"A man's or a woman's?"
"Mr Holmes, they were the footprints of a gigantic hound!"
There was subtle comedy here and there in a plot where there's not much scope for humour. There were some cheeky lines, including Abiseka Akash's (Mr. Barrymore's) skin tone and about not being able to see him in the dark. The cast used this opportunity to surprisingly go liberal on drinks (One looked like a Jack Daniel's from the distance) on stage in front of an audience. There was scope for music in this play, but there seemed to be very little music or sound effects actually coming out. Apart from the hound's howling, there wasn't much to go by.
You don't get to see plays happening every day. It is a dying art, more of a passion than a profession. So when someone stages a play, and a good one at that, you cannot but appreciate them for what they've done. Good job by director Srutanjay Narayanan, co-director Mavisha Ramachandran and team.
Theatron are staging a Tamil play for the very first time, based on Sujatha's script, Kadavul Vandhirundhar, on 28th, Saturday at 3 pm at Egmore Museum Theatre. Not something I would give a miss.