Dr. Sam Paul is a business tycoon with six-packs who also happens to be an educationist, actor and advocate! He has taken Chennai by storm with the range of businesses he started here. He is a man with a simple outlook on life and accomplishes extraordinary things. Here is an excerpt from the interview.
Interviewer: Aditi V
Interviewee: Dr.Sam Paul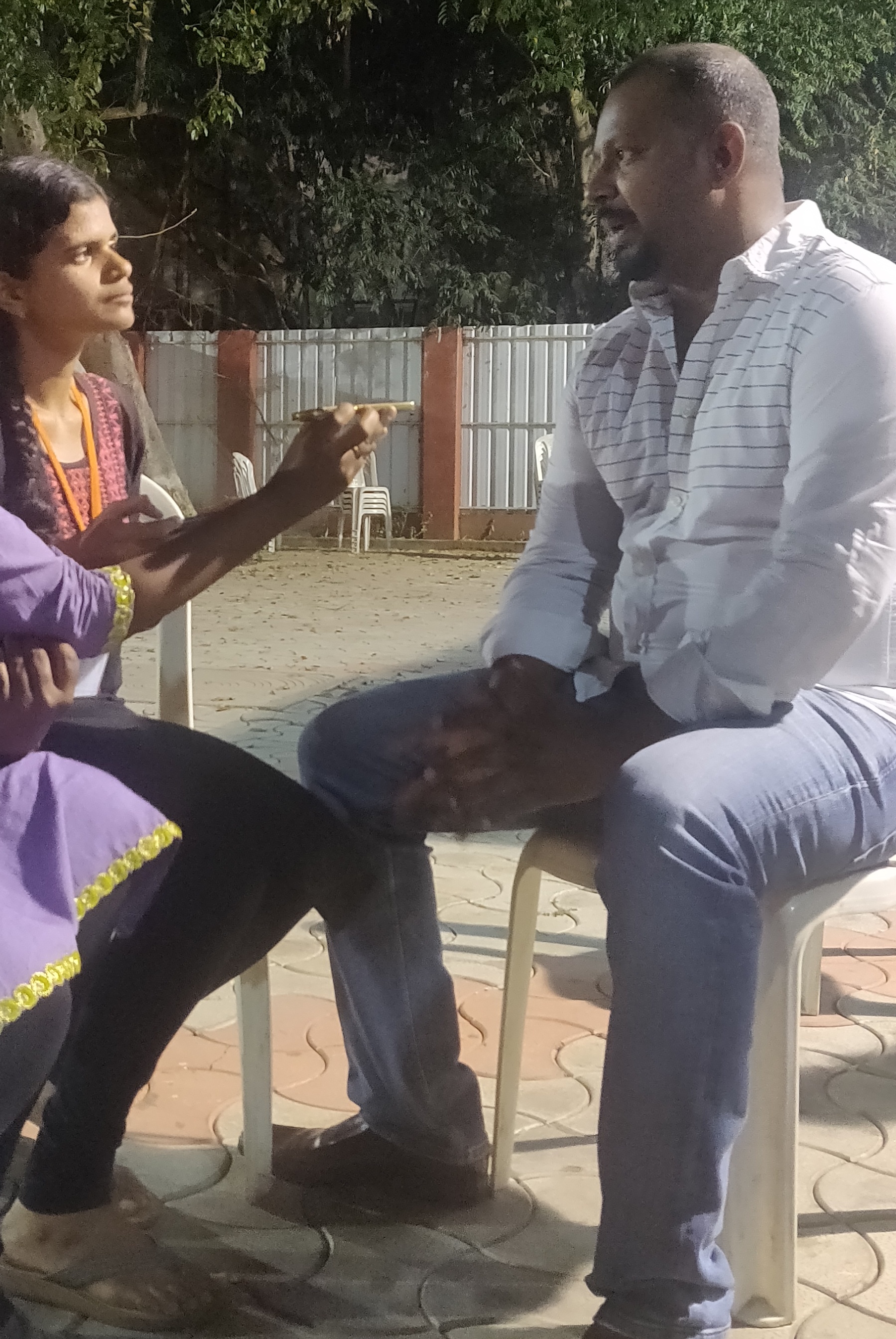 1)You have had your hands in various fields. Of all of those, which one appealed to you the most and gave you the best learning experience?
We started Haagen Dazs some four years back, which is basically very close to my heart. In general, I love food and I have great interest in food industry. We don't make much money out of it but there is a lot of scope to learn. Next is Toni & Guy. It is a high margin business and offers very good scope to learn and grow, which is again one of my favorites.
2) You have mentioned your interest in food which attracted you to this industry. But, there is a difference between being a foodie and actually knowing how to run a restaurant. So what are the challenges you have faced when you started one?
As it happens with every business, funding remained a big problem. We were unsure about the extent to which people will welcome and appreciate the idea.There were many other threats involved in it. It is not always about knowing-how, sometimes it's just about being bold enough to face challenges and learn new things.
3)Toni & Guy, Essensuals, Casa Piccola. You pioneered a new range of businesses at a point of time where people were exposed to a different kind of lifestyle. So, how did you convince people?
I believe it is the kind of marketing tools we choose to use. We have made extensive use of those. Affordability remains the prime concern of the people. People all over the world are the same. They look for its utility and also the affordability. So the right product and extensively-used authentic marketing coupled with usefulness will make it welcoming.
4) Is it possible for every ordinary person to juggle between multiple stuff at a time and be successful in all that, because we are always taught to channelize our focus on one thing to succeed?
It is basically dependent on what we are as a person and cannot be generalized. I am passionate about everything I get my hands on and I can handle a lot of things at a time. So I don't find it a burden.
5)We heard that you are very much passionate about fitness. And what are the innovations you have brought in your gyms Slam?
Every time I start a new business, one thing that always pops up in my mind is to be different from what is already in existence. So if you consider every other gym in and around, you will understand that they are fitness gyms. But Slam is an extreme fitness gym. We have t-shirts with these words like 'I move it like you move your mouth' printed on them. We recommend heavy-lifting and focus mainly on body-building.
6) You are currently practicing law in high court. Business man and an advocate is a combination unheard of. What attracted you to it and what are your future plans in that?
I used to practice law before. Law is a full-time profession. To be very honest, I don't find time to give that kind of attention as there is too much on my table. But it is important for anyone in the business to have basic knowledge of law. So I am just confining myself to being the legal head of my companies and handling their legal issues.
7) How did you manage to keep your dreams alive despite little support from your parents and other unfavorable circumstances?
With all the crisis existing here, India can never be a place that provides favorable circumstances to keep your dream alive and a platform to make it happen. So it is extremely difficult for anyone to go after the heart's desire and chase dreams. It's all about the instinct to survive. When you manage to acquire yourself more funds, you can try your hands in many things.
8) With your wide exposure, you would know what it sounds like to start a business abroad?How different it is here? What are the difficulties a person may face when he decides to start one here?
Starting a business abroad is very easy and running it successfully is where the actual difficulty creeps in. But with the advent of this government, similar scenario is just prevailing in India too.They have brought in strict norms and blocked the loopholes. Getting yourself registered is very easy whereas surviving is an art actually.
9) Anything you want to say to young entrepreneurs?
When you decide to get into business, don't keep your focus just on your materialistic goals. Aim for something pure as business is fundamentally a refinery process. The idea here is to work with as many people as possible. Provide employment and learn through their experiences. Secondly, you should never give up no matter how adverse the situation becomes.
The Guindy Times thanks Team Enantra wishes Dr.Sam Paul success in his ongoing and future endeavors and also is delighted to provide suitable stimulus for the budding entrepreneurs out there in the form of this article.
Tweet