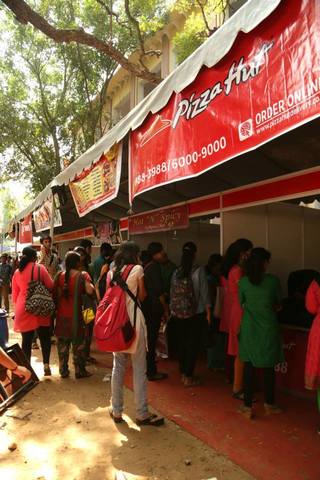 Mr.Foodie was a happy guy once. He was that kind of student whose classroom was the Cafeteria/Canteen. If there was a course in 'Food tasting', he would be its topper.
But for a while now, his reputation has been slowly sliding down the graph as his taste buds are done tasting everything he could, inside the campus - from coffee hut's Boost to cafeteria's chilly cheese toast. People were drifting away from him as his suggestions were no longer needed.
One day, after an exhausted hour of dining, he chose a nice place for his siesta near the Math department, a few meters away from the SAAS office. His siesta was soon disturbed as the place was too chaotic with Techofes preparations. Their hustles and conversations didn't seem so intriguing until he heard the word 'food'. Within minutes he gathered that it was the discussion of the Coporate Relations (Food) team of Techofes.
He managed to get into the talk as he began to overhear.
"This year, we must take Techofes to the next level in as many ways as possible - one of them being the food stalls. From sugarcane juice to pizzas, let's get all those well known big brands on board". Maybe thats how it always starts, Foodie wondered.
He heard the names Darshana and Nishanth being called out often. But ten minutes into the eavs-dropping session, he began to lose track. The four voices discussing plans, kept referring to a 'food village' apart from a 'regular food court'. Food is just food, why call it different names, fumed Foodie. But the idea of two separate food destinations excited him.
"Rakesh, have you called the Grabby guys yet?", another voice asks.
"Yes, dude. That startup are ready to avail discounts using NFC in mobiles. They have also agreed to provide attachable NFC tags for phones without that feature. So when people come to the food village, they can just place their mobile on any stall to avail discounts. How cool is that!"
Foodie was completely lost. He had no idea what NFC (Near Field Communication) was or how they were planning to make use of it. He hoped his Samsung S4 wouldn't hinder his chances of getting discounts. If two food areas excited him, he was jumping with joy (noiselessly ofcourse) when he heard about discounts.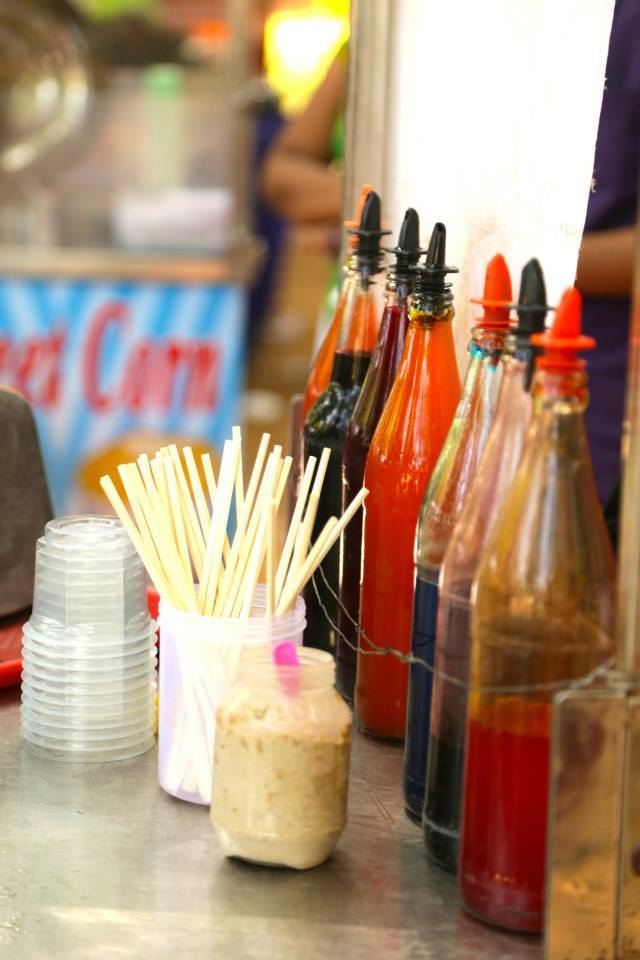 He resorted to day dreaming about all the varities he could enjoy while the core team was dicussing ideas to convince established food chains and bring them to the cultural fest. The conversation got slightly boring for him as they were talking about the finances, setting up the stalls, managing provisions and 24x7 power supply among other logistics.
However, he sat up straight again when he heard some big names again.
"Menchies, Delhi highway, Drizzle are some of the high end chains who have confirmed for the food village. Zaitoon, The Kati Roll Shop, Dominos Pizza, Chai Republic are going to be the major food chains in the food court", he heard Darshana say. "Apart from Zaitoon, which is the official Food Sponsor, we also have the Shri Krishna Sweets presenting T-Sharp night."
Does that mean we ll get Mysore Paks during Parikrama's performance, Foodie wanted to ask. But he shelved the thought away.
"Omar, let's leave now. We have to meet the logistics guys about setting up the food court next to the Chemistry lab and the food village at the MBA Parking lot."
As the small group dispersed, Foodie also got up to leave to find a better place to sleep. For the first time, listening about food gave him as much happiness as eating would. On his way back, he walked past the MBA department, noticing with joy that the area was quite spacious.