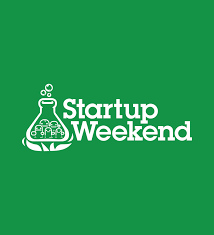 "You have to dream before your dreams can come true" is a famous saying by Dr. A. P. J. Abdul Kalam. Have you a dream? Is that dream to start your own company? Then Google Startup Weekend Kurukshetra edition provides a stage for you. A destination for aspiring entrepreneurs, the Google Startup Weekend is to be held from the 19th February to 21st February, 2016 at Ada Lovelace Auditorium, College of Engineering, Guindy.
Spanning over three days, the first day will see the students pitching in their ideas and drawing in students to join their teams. During the next two days, the teams will build a prototype of their ideas. Some of the prototypes created during last year's Startup Weekend were Socio Seven - a robotic Chair for the physically disabled and Recipe Box.
The Mentors in this edition of Startup Weekend comprise of Dorai Thodla, Founder of iMorph, Inc, Arvind Parthiban, CEO & Co - Founder at Zarget, Senthil K, Co-Founder & COO of Frilp.com, Jaydeep Halbe, Founder at Halbe Innovations & Co-Founder at Hedgemantra.com, Arjun Shetty, Founder & COO, BankBaazar.com and Surendranath Reddy, CEO, Redd Robotics.
Google Startup Weekend is in its consecutive second edition at Kurukshetra. Hackers, Nerds, Designers, Aspiring Entrepreneurs and anyone who is interested in a Startup, is welcome to join this invigorating platform. Each Startup Weekend team is promised $300 worth Google Cloud Platform credits to build mobile and web apps, free .co domain and not to forget food!
Have a dream for a Startup? Start it up with Google Startup Weekend!
Visit sw.krk.org.in for tickets and more details.