Anna University celebrated India's 69th Republic Day on January 26th with great fervor and enthusiasm.
Republic Day is a commemoration of India's constitution coming into force on 26th January 1950, which completed the country's transition towards becoming an independent nation. This day is not just about celebration but represents the birth of India's constitution.
The event started at 7:45 am in front of CEG's magnificent red building and was presided by the Deans from the three campuses, NCC Army and Navy officers, the former chief minister, the Registrar and the Dean staff. Also present were the students of Anna University who made this event a successful one. The hoisting of the Indian tricolor flag took place at 8.00 am along with the singing of the National Anthem. This was followed by the NCC parade in which the future army men and women of our country showed their skills. The Dean of CEG then spoke a few motivating words on the occasion.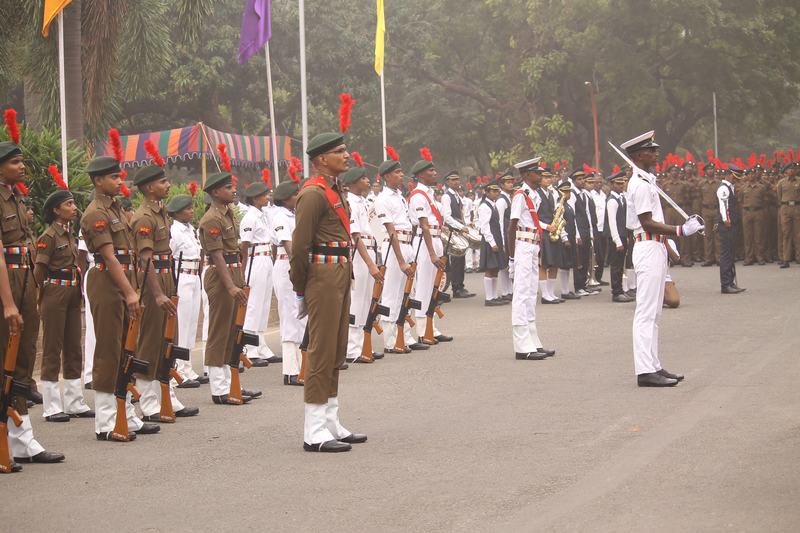 The cultural events took place at 8:30 am and involved singing, dancing and instrumental performances by the Saptham Club of CEG as well as from many MIT, AC Tech and SAP students. The student performances received appreciation from everyone present. There was also an announcement about the newly-appointed ISRO chairman Dr. K.Sivan, an MIT alumnus. The program concluded with the prize distribution ceremony which started at 9.00 am. The prize winners included the staffs' children for the drawing competition and also the best NCC Cadet for both the army and navy, along with the awardees for the best NSS, NSO and YRC volunteers. The blood donors of YRC also received prizes for their service. The program ended at 9:30 am.
The Republic Day celebration was a great success. The event imbibed a spirit of pride and patriotism in everyone's mind.
Jai Hind!