The Department of Mechanical Engineering at College of Engineering, Guindy has carved out a niche for itself being the second department to be established in 1894. One of the valuable feathers in its cap is Pinnacle – the annual national level technical symposium, organized by the Society of Mechanical Engineers.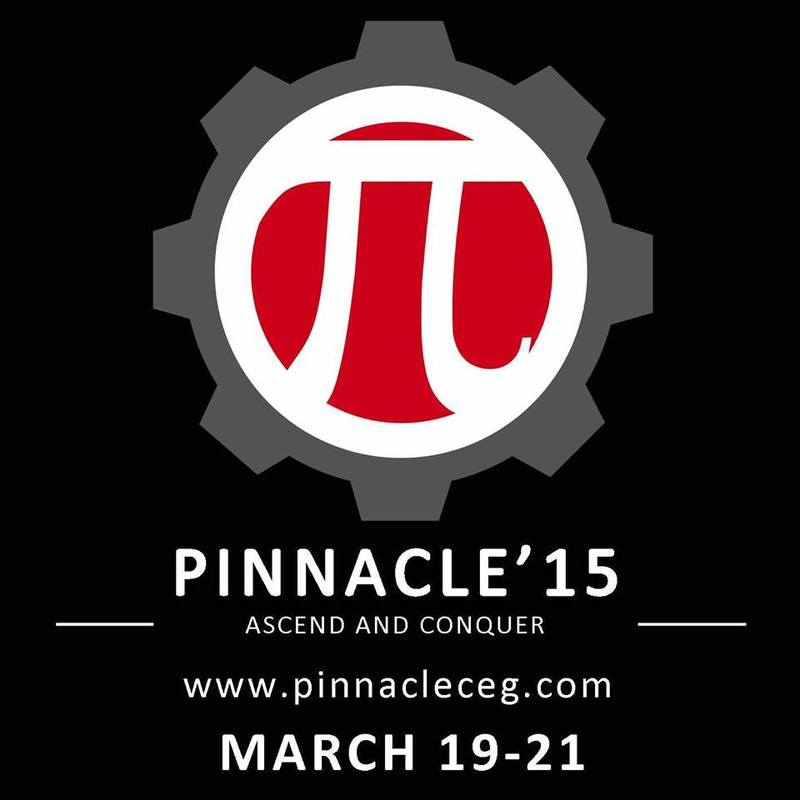 The inauguration for Pinnacle was held on March 19th in the TAG Audi at 9 am. Dr. B. Mohan, HOD of Mechanical Engineering, gave the welcome address, welcoming the respected dignitaries who had attended such as Mr. S Mohan, President of Rane Engine valves and the Guest of Honor; the Dean Dr. P Narayanasamy; Additional Registrar Dr. S. Selladurai; Dr. M Rajaram,VC; President of SME Dr. V. S. Senthil Kumar and VP Dr. K Shanmuga Sundaram; and Chairman faculty Dr. L Karunamoorthy. Mr. S Mohan gave a short enlightening speech about the present situation our country is in, in the automobile and manufacturing industry, and how swiftly it is growing. Following this was the launch of the 13th edition of the Mechanical Dept.'s official newsletter, Powerstroke.
Spanning three days between 19th and 21st of March, this edition comprises of 18+ events, which range from the technical ones to absolute fun stuff. They have been split up as General Events, Mech Mania, Robotics, Quizzes and Online. Any symposium would become incomplete sans workshops that provide the right hands – on experience to the aspiring prodigies. And, there are five placement – recognized workshops in Pi '15 that envelop each and every stream of Mechanical Engineering.
The Auto Synergy, mainly for automobile freaks, and the Advanced Machining Processes, which highlighted the highly contemporary manufacturing techniques practiced currently in the industries; ended off today with a huge success. The remaining workshops to be conducted include the Plant Layout and Piping, Building Your Own 3D Printer (which would give in – depth knowledge about the revolutionary 3D Printing technology that has broken the barriers of design and prototype testing in the recent times. Imagine sculpturing your own Taj Mahal or Batman's Batarang in a matter of few hours through a CAD model) And, last but not the least, the Unmanned Ground Vehicle workshop which would deal with the intricacies in the construction and working of driverless cars, entirely automated with the help of sensors.
As it is, the signature event of Pinnacle, the AutoShow, is back in town with a bang. As Version 6.0, this edition promises to bring in lots of eye – candies that are never seen normally in the roads. With the likes of Lamborghini Aventador and Audi R8 having already rolled their tyres here, the expectations are high for the AutoShow this year. With all the buzz and hype, it's going to be rock – and – roll at Pinnacle!
For registrations and other details, visit http://www.pinnacleceg.com