Strongly believing that knowledge increases by sharing and not by saving, the Hobbeee Club of the Department of Electrical and Electronics Engineering (DEEE) inaugurated its activities for the academic year on the 13th of July in the X-hall of the EEE department.
The Hobbeee club of DEEE serves as a platform for exchange of knowledge. One can gain not only factual knowledge but also other essentials for academic life such as undertaking unique projects, learning managerial skills, receiving guidance for attending placements and more.
The inaugural commenced with the Tamizh Thai Vazhthu followed by the welcome address. Dr B. Umamaheshwari, the faculty in-charge of Hobbeee Club, delivered the inaugural address. She spoke about how one can write a code for simulating response of circuits and plot graphs using MatLab for easier understanding.
The Chief Guest for the evening, Dr. K. Latha delivered a crisp and encouraging lecture. She highlighted the importance of hands-on experience in enhancing learning and suggested ideas for the club activities. She also promised to conduct a session on Fuel Cells (her area of expertise) for the benefit of the club members.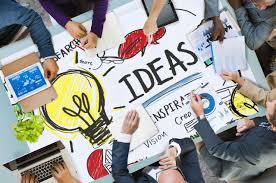 Mr. Muralikrishnan (Core member of Hobbeee club and final year EEE student ) delivered a humble Presidential address, giving a gist of previous year's activities and mentioning the proposed plan for the coming year.
As an added advantage, the senior-junior bond also gets strengthened during the fun learning sessions of Hobbeee club. Acknowledging the 2nd and 3rd year co-ordinators for their help, the event came to a conclusion with the Vote of Thanks presented by Ms. Sharmila (Core member of Hobbeee) followed by the solemn National Anthem.
The Guindy Times extends a warm welcome to this year's Hobbeee Club office bearers and wishes the members the very best for the coming year.