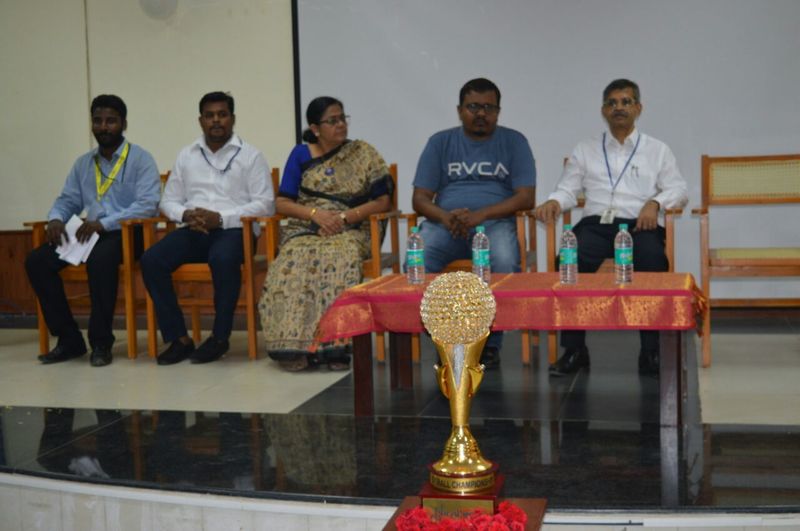 Have you ever wondered what the Tamil translation of the C Programming Language is?
It is C Niralaaka Mozhi.
With Niral referring to programming, the ACA (Association of Computer Application) has made their symposium stand out by not giving it a conventional English name with a cliched word pun. This sixth edition of Niral, the national-level technical symposium organized by the Students of MCA, Dept of IST, CEG, Anna University, was held on March 19th and 20th and was inaugurated by the CEO of AnyCommerce Mr. Senthil Nayagam, in the presence of Dean (CEG) Dr. P. Narayanasamy, HOD (IST) Dr. Saswati Mukherjee, Dr. K. Kulothungan, President, ACA and Dr. S. Sendhilkumar, Treasurer, ACA.
Niral'16 had three workshops, involving Robotics, Big Data and Security in Wireless Communication. The Robotics workshop was a cross in which students of mechanical and civil engineering could also take part. There were more than 150 registrations for this workshop, while Big Data and Security in wireless communication had nearly 100 registrations.
"We are also planning to have two 'post - Niral' workshops next week", said Stephen, the Joint Secretary for Niral.
Cumulatively, there were more than 16 events, 2 online events and a 'surprise event' for fun. More than 300 students from around 30 different colleges participated in the events. Students from almost 15 colleges outside Chennai and even 2 colleges from Andhra Pradesh turned up for the symposium. Crypto Crush, an event based on cryptography, Playwright, an event constituting scriptwriting, and the Coding and Debugging events received high response.
"There was a massive response for the paper presentation with more than 200 entries of which only 25 were shortlisted for the event. Despite the close of entries, we still received more than 120 entries from students. Their enthusiasm to take part in the event is acknowledged and appreciated!", Dinesh further added. Various members of the Niral team iterated the fact that the event would not have been such a success if not for the constant support of ACA's President Dr. K. Kulothungan and Treasurer Dr. S. Sendhilkumar.
Overall, this year's Niral was thoroughly impressive, and has set itself high standards for the years to come.