In connection with the same thought, the Office Bearers of Electronics and Communication Engineering Association - ECEA organised a Talk on Amateur Radio a.k.a. HAM Radio by renowned HAM Hobbyist, Mr Aravind Balasubramanian, for non-commercial exchange of messages and wireless experimentation for not only the students of ECE, but for students from various departments as well. The lecture took place on 14th October, 2016 from 5 p.m. at the mini auditorium, ECE Department, CEG, Anna University.
The speaker:
Mr Aravind Balasubramanian, who engaged the crowd with his excellent presentation on Amateur Radio, is one of the most well-known HAM Hobbyists. Mrs Raji Aravind, his spouse, who works as a professor in our college, was also present during the talk for a live presentation on how to use HAM Radio.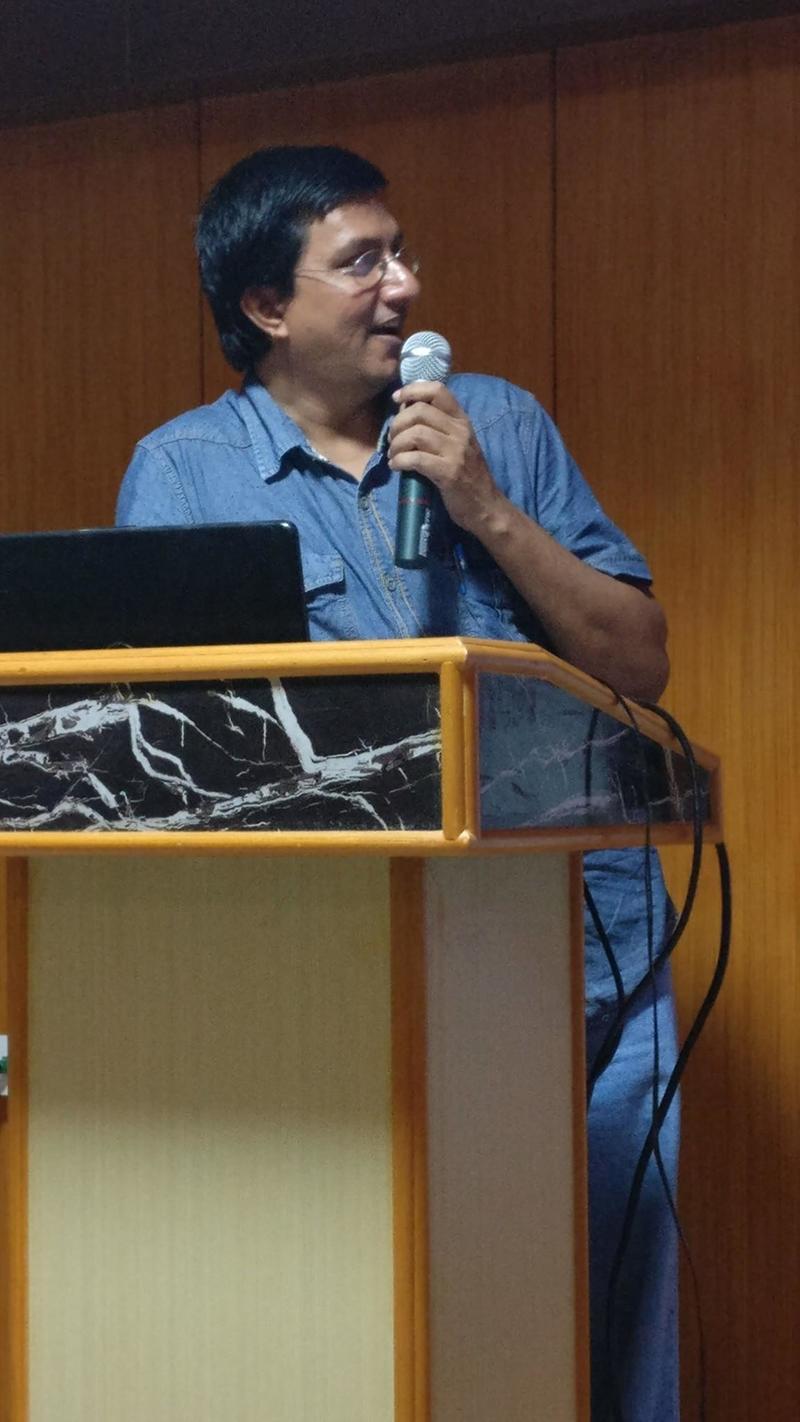 Highlights of the event:
"A steady stream of messages and news relayed from a home in suburban Kolkata kept many anxious people posted about relatives stuck in flood-ravaged Chennai, not with 21st-century technology, but through its humble forefather — the HAM radio."
Amateur radio, popularly known as HAM, crackled to life after smart phones and laptops gave up in the face of power outages and a clogged grid in Chennai last year. This factoid generated considerable interest among the fifty students, primarily from ECE Department, who were present for the talk with an allure to learn this geeky hobby.
The speaker started from scratch and also addressed various questions and queries put forth by the brains of the youngest minds in the event.
"HAM radio is both a hobby and a service in which participants, called "hams", use various types of radio communications equipment to get in touch with other amateurs through airwaves for public services, recreation and self-training. An estimated three million people throughout the world are regularly involved in amateur radio transmissions." said Aravind Balasubramanian.
He also quickly listed the procedure to get a HAM License which was the most useful part of the event: "Amateur radio is the premier high-tech hobby. By qualifying in Amateur Station Operators Certificate examination, one can easily obtain a license and become a HAM Hobbyist."
From the listeners:
"I am sure that none of us would have even dreamt of a better start to learn about HAM Radio. Every fascinated mind present here was kindled by the thoughts of becoming a HAM Hobbyist after this wonderful presentation on Amateur Radio. Thanks to the ECEA and Aravind Sir" said a student from third year, ECE Dept.
Dr. P. Nirmal Kumar, Treasurer of the ECEA, Associate Professor, ECE Department, was also present for the event and presented the speaker with a memento at the end of the event.
The Guindy Times congratulates the ECEA for this wonderful beginning in their activities for this academic year and wishes them all the best for their future endeavors.