"The capacity and the will to rally men and women to a common purpose and the character which inspires confidence".
- General Montgomery
Adolf Hitler is one of the most determined leaders. Though the world regarded him as a cruel person with greed for power, he succeeded in infusing discipline in the mass. He emerged victorious in establishing Germany as a powerful nation after the World War I which had weekend the country greatly. Leadership is not merely earning title, fame, respect, reputation, dignity and more. Leadership is the capacity to translate vision into reality .While Martin Luther King and Nelson Mandela were one in a million to have been blessed with exquisite leadership skills by birth , many others have also mastered this art by carrying the responsibility throughout their life to become great leaders. A leader is not necessarily someone whose name should be put up in a Hall of fame. A father is one who leads the family , a leader does the same for a much larger community. An ideal teacher is one who shapes up the life of his/her students, not only by imbibing knowledge but he/she also must be genuinely responsible for the development of other moral characteristics such as patience, love and care in the students .The same goes with the leaders, nevertheless they are not essentially confined only to those duties .Steve Jobs, co-founder, chairman and CEO of Apple Inc is one such person who had evolved through the harsh journey of life to become one of the eminent and admirable leaders. He was a college dropout, returned Coke bottles to earn money for food, got weekly free meals at the local temple and was kicked out of his own company at some point of time. Most people would have given up at that point, but instead, Jobs founded a new company called NeXT. NeXT was considered unsuccessful as well. In 1997, 'Apple' purchased the company and brought Jobs back into a leadership position. Utilizing the opportunity given he went on to develop and launch Apple's major breakthrough products. "Failure is not fatal" must be the attitude of any person to lead from the front. A true leader motivates the mass, boosts them to reach the pinnacle by bringing the best out of them. A great leader is not necessarily the one who does the greatest things, but rather the one who makes people do great things.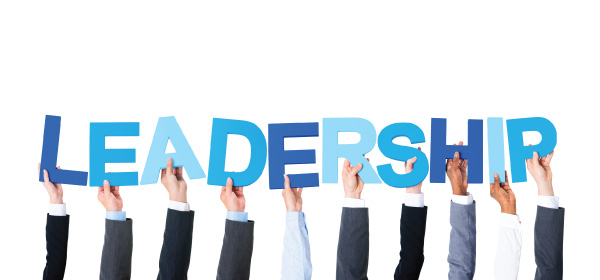 A leader can be compared to the captain of a ship who navigates the ship through ups and downs. Such great leaders with impeccable skills exist even today. Undeniably, one such person we look up to is M.S. Dhoni. He won fame and money at an early stage of his career but was and still is, humble and always keeps his ego at the door-steps. For the saying "A true leader always leads his/her crew from the back", this man is the perfect example. Under severe criticism, he manages to stay calm and focused. He motivates his crew, encourages them to perform well even at the event of losing a match. This is the greatest gift a leader can give to his people. It is amazing when you figure out that his only motive is for the nation's cause and that he never cares about the credits for succeeding. Thus, you will never find him taking the credits for the team's victory. He always talks about united effort rather than boasting about himself. On the contrary, he leads the team from the frontline, to take up criticisms. An iconic leader always shares the credits with his team but tries to bear criticism all alone.
In recent days, it is seen that industries work as a team under a supervisor's leadership. Regardless of the phase of our life right now, there will be a point when we will be given a leadership role. As leaders, we need to understand the skills and drawbacks of our team and should offer remedial measures to increase productivity thereby making the members contribute a tad more than what they did the day before. Benjamin Franklin once said," If you would not be forgotten, as soon as you are dead or rotten, either write things worth remembering, or do things worth writing". We must value people's opinion and say no to pompous attitude. Work hard with your team, fuel them by appreciating and acknowledging their work, infuse motivation and eventually when they succeed, it will reflect your skill to be a leader.